Over the last couple of years we have taken three road trips across Maharashtra, covering the Konkan coast, parts of the Western Ghats and the Mumbai – Aurangabad sector. In this post we put together a list of the best places to visit in Maharashtra, some of which are well known, whilst others are more offbeat. From ancient historic sites and centres of art and culture to stunning beaches and incredible nature, here are 10 of our favourites (so far!) across Maharashtra which you should consider for your next weekend break!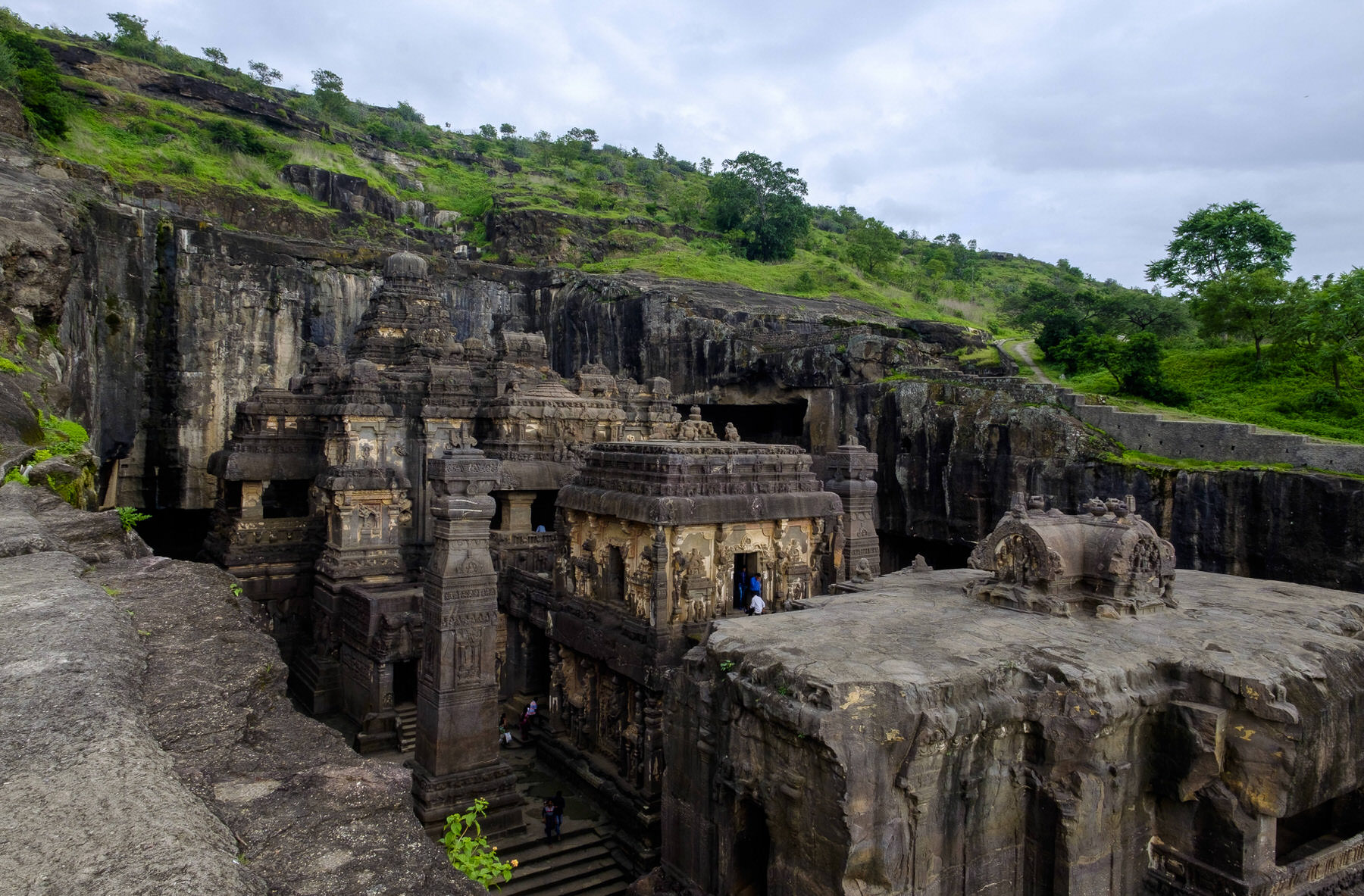 Ajanta & Ellora
Perhaps topping the list of the best places to visit in Maharashtra is the state's showpiece, the stunning rock cut caves at Ajanta and Ellora. Though these two UNESCO sites are often hyphenated, in reality, they are quite different.
Ajanta is a collection of 29 rock cut caves, arranged along a semi-circular ridge reminiscent of caves in places like Kanheri in Mumbai or Bhaja in Lonavala, except that these are far more magnificent, greater in number and highly detailed, many with large central stupas and others with beautiful wall murals. The caves are all Buddhist and whilst they belong to two different periods of Buddhism, all of them are believed to have been built between 2 BC and 600 CE, making many of them over 2000 years old ! Take your time to visit Ajanta. If you rush through, it can be overwhelming, but make sure you visit Caves 1, 2, 10, 16 & 17 for the beautiful paintings and Caves 19 & 26 for the stunning Stupas and intricate carvings including a reclining statue of the dying Buddha.
Also climb up to the Ajanta 'view point' for a lovely Panorama of the entire site. For those averse to making the trek up you can also drive there. 🙂
Whist Ajanta is more subtle in its impact with intricate carvings and beautiful paintings, Ellora is all about scale! A collection of Buddhist, Jain and Hindu monuments, Ellora is not as old as Ajanta, but one look at the iconic Kailasha temple is all that's needed to convince you that it's no less impressive.
The Hindu temple, dedicated to Shiva, is considered to be the largest single rock excavation in the world and is hewed out of the basalt mountain of the Western Ghats. It is estimated that three million cubic feet of stone was excavated for the construction of the temple! The Indra Sabha (Cave 32) and Jagannath Sabha (Cave 33) along with the multi storied buddhist monastery of Caves 11 and 12 are other notable excavations.

Vitals: Both Ajanta & Ellora are UNESCO World Heritage Sites and each require significant time to explore. The most convenient place to base yourself if you want to see both is Aurangabad, which is 29 kms from Ellora and 104 kms from Ajanta.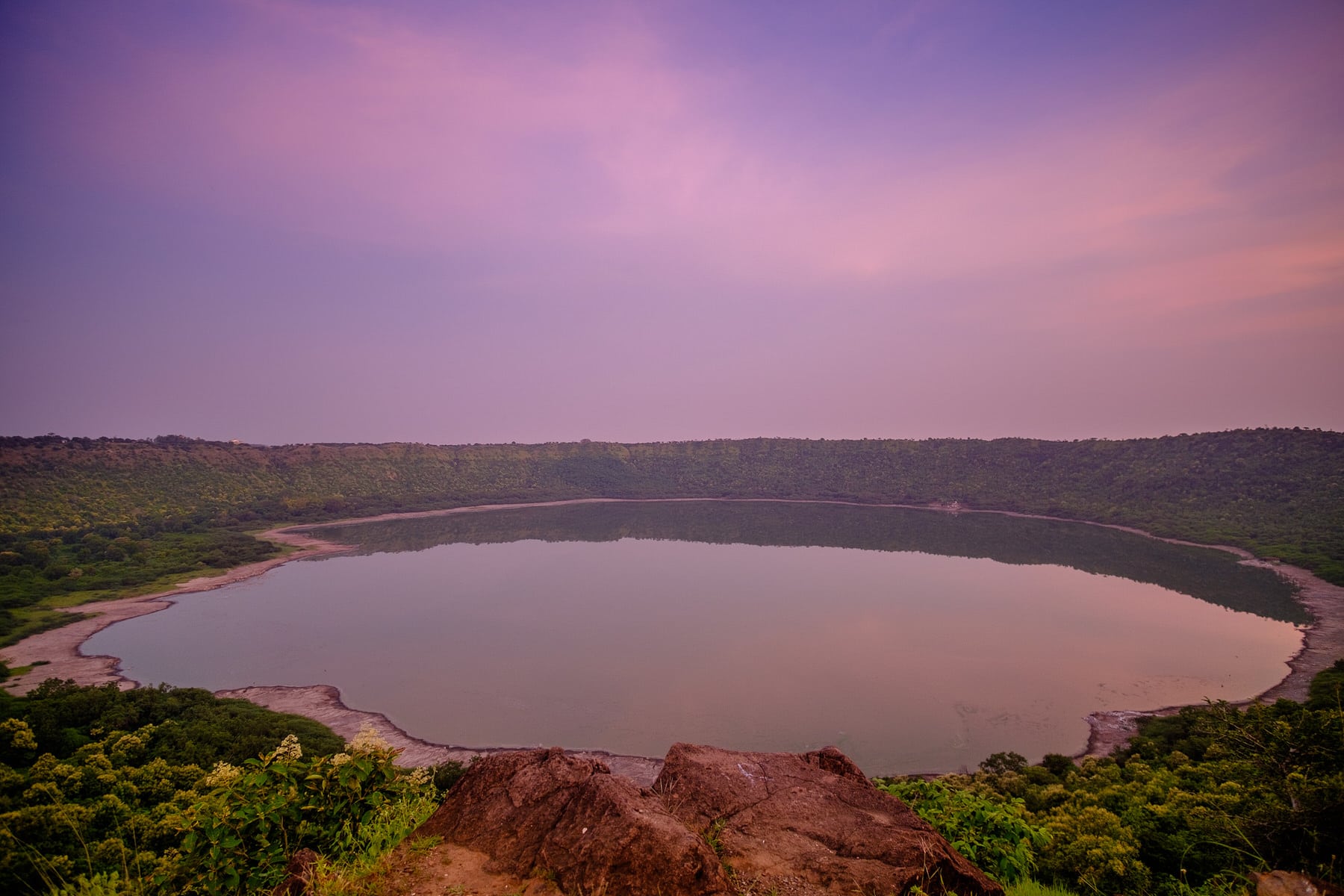 Lonar Crater Lake
The Lonar crater lake is probably one of the more surreal places in Maharashtra. Located about 3 – 4 hours from Aurangabad, the crater and subsequently the lake was formed over 50,000 years ago when a meteorite barrelled into this part of rural Maharashtra, creating a unique ecosystem.
We visited Lonar in 2016, trekking down to the crater and along its almost perfectly circular, 5km circumference, dotted with a number of old Hoysala style temples. The lake itself and the thick forest surrounding it is beautiful, and makes for some wonderful photos at sunset and a great place for some birdwatching and herping.
Make sure you explore the town of Lonar which has some lovely old wooden homes and a couple of interesting temples including one of the few in India to have a statue of Brahma.
You can read more about Lonar right here on the blog.
Vitals: Lonar is about a 3-4 hour drive from Aurangabad along the Aurangabad-Nagpur Road. The only public transport is by bus, and you can get direct buses from Jalna or one via Sultanpur. The MTDC Resort is closest to the lake and is a decent option for stay and food.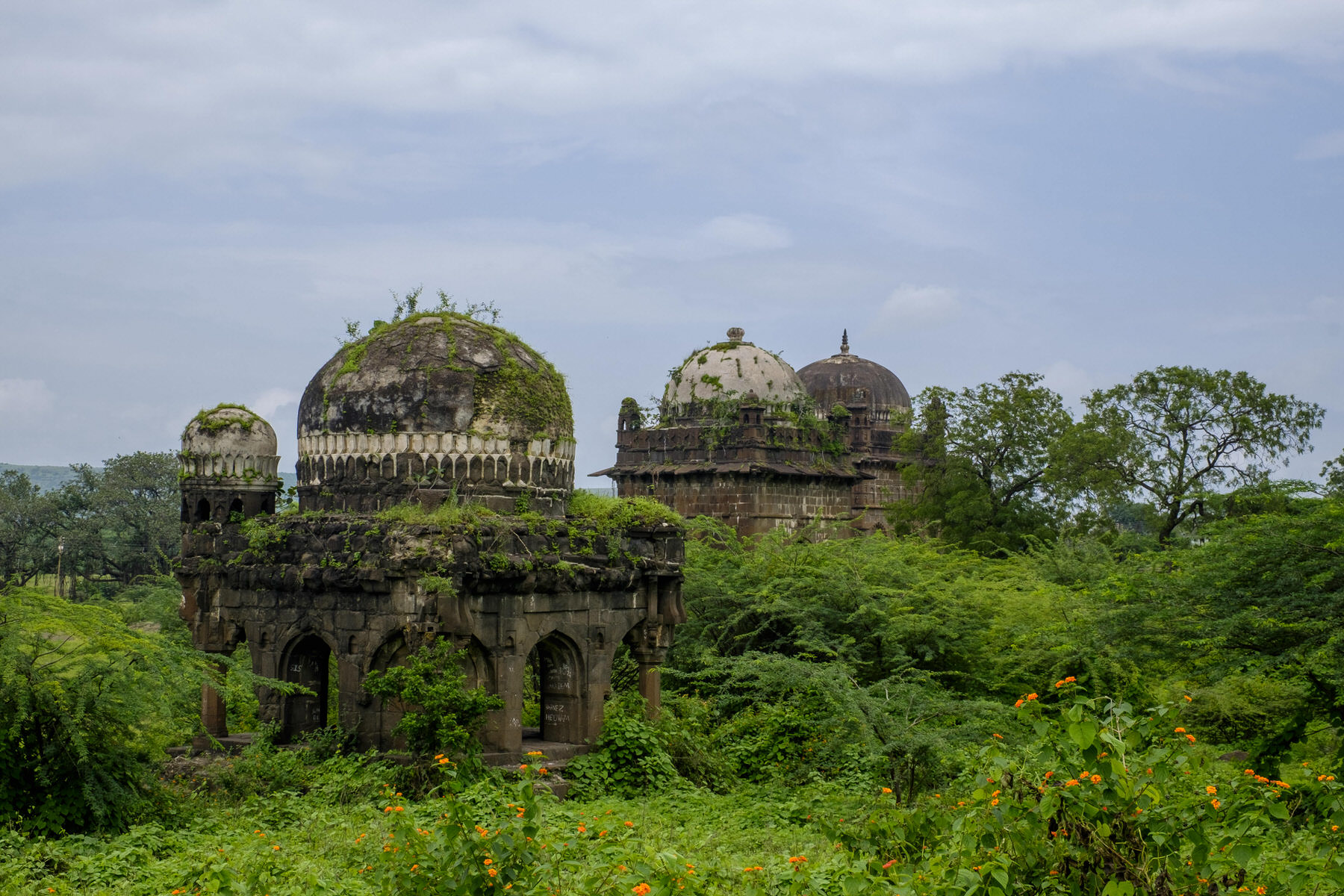 Khuldabad
A little known detour enroute to the Ellora caves, Khuldabad's only claim to fame is the site of Aurangzeb's grave, a simple almost nondescript structure unlike those of his predecessors. But that's not why you should visit. Just beyond the dusty little town lies a vast expanse of green meadows dotted with tiny tombs and monuments in various state of preservation. Known as the valley of saints, Khuldabad is a lovely little spot to drive through, hidden from view and ignored by most. It is here that you will find the tombs of Asaf Shah, the founder of the Nizam dynasty of Hyderabad, various members and consorts of Aurangzeb's clan, a number of Sufi saints and Malik Ambar, the Siddhi mercenary who rose to be a general and harried Jehangir's armies for years. It's a lovely place to spend a few peaceful hours wandering and exploring, a space that seems in may ways untouched by the ravages of time.
Vitals: Khuldabad is between Daulatabad Fort and Ellora Caves, about an hour from Aurangabad, and can be clubbed with a visit to the fort.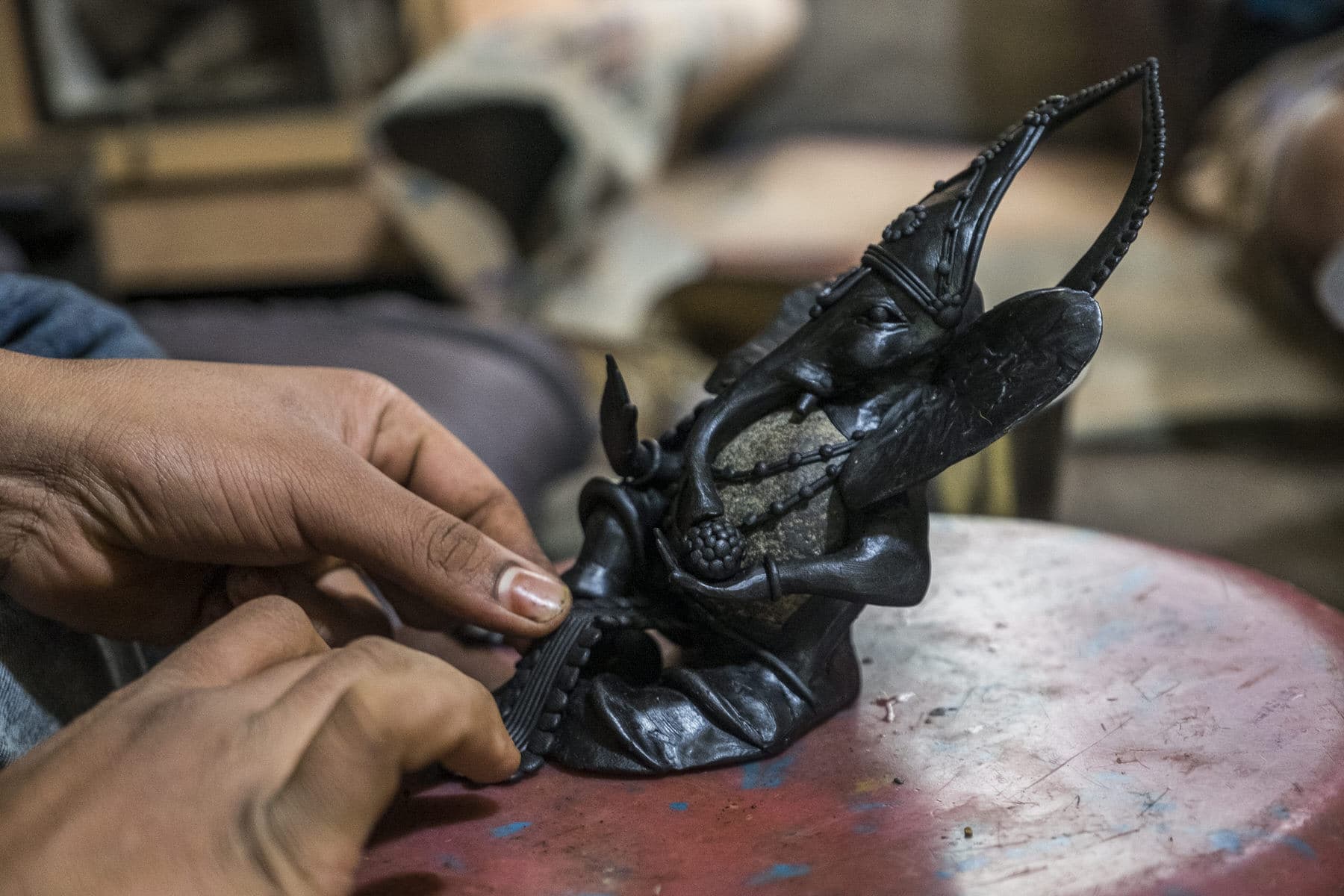 Devrai Art Village
Located just outside of Panchgani, this cross between an art based NGO and a hilly homestay is one of the best places to visit and perfect to relax and immerse yourself in nature and art. Set up by the Mathur family in their home outside Panchgani (where they shifted to from Mumbai many moons ago!) Devrai helps displaced tribal artisans from Naxal affected areas to earn a dignified livelihood by making beautiful Dhokra art. You can visit Devrai to see the work they do, try your hand at Dhokra and maybe pick up a couple of stunning pieces for your home or chill out for a few days at the basic homestay, writing, walking, breathing fresh air and marvelling at the wonderful vistas.
You can read more about Devrai Art village here, or check out our Podcast where we chat with Mandakini Mathur, founder of Devrai about their journey.
Vitals: Devrai Art Village is located on the outskirts of Panchgani on the road up to Mahabaleshwar. Look for the signs for where to turn off and follow them all the way to the Mathurs home.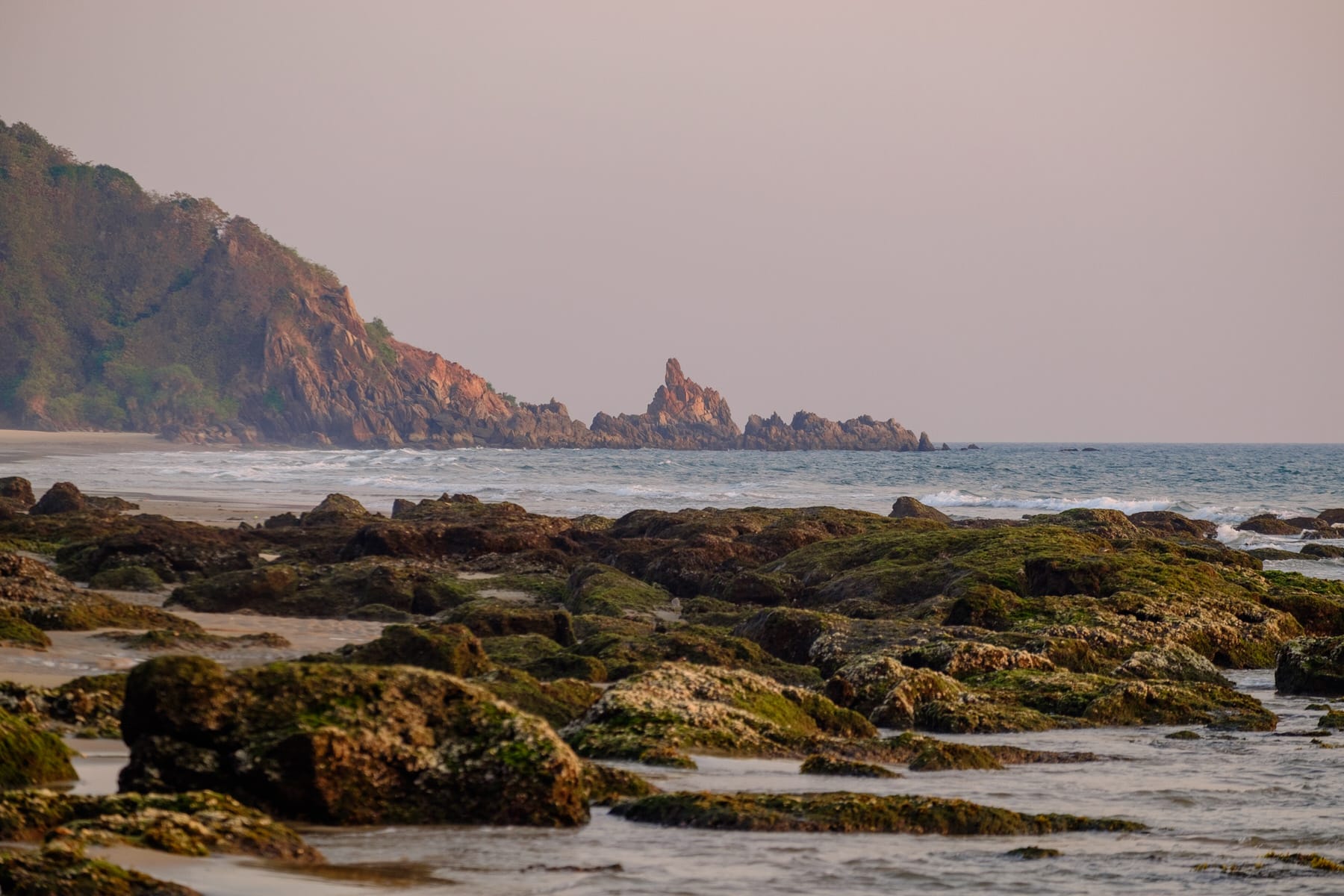 Bhogwe Beach
Tucked away in the southern part of the state, far away from the Maharashtra tourism hubs are some of the most fabulous beaches you have ever seen. We visited a few on our recent journey down the Konkan coast and our favourite was probably Bhogwe. Surrounded by rocky hills, peaceful Bhogwe, with its white sands, brilliant blue water and just enough isolation makes for a perfect weekend beach break for those looking for alternatives from Goa. For more action and food options,  the beaches of Tarkarli and Devbagh are just a short boat ride away.
You can read more about the other beautiful beaches we discovered along the Konkan coast here. 
Vitals: Bhogwe beach is located in the Sindhudurg district of Maharashtra about 550 kms from Mumbai.  Though its probably best to drive, the closest major town is Kudal and you can get a train to Kudal and from there, a bus to Bhogwe. Stay at the cute wooden huts at Samant Beach Resort which as the name suggests is right on Bhogwe beach and is reasonable and nice. They don't serve alcohol but will get you beers on request 🙂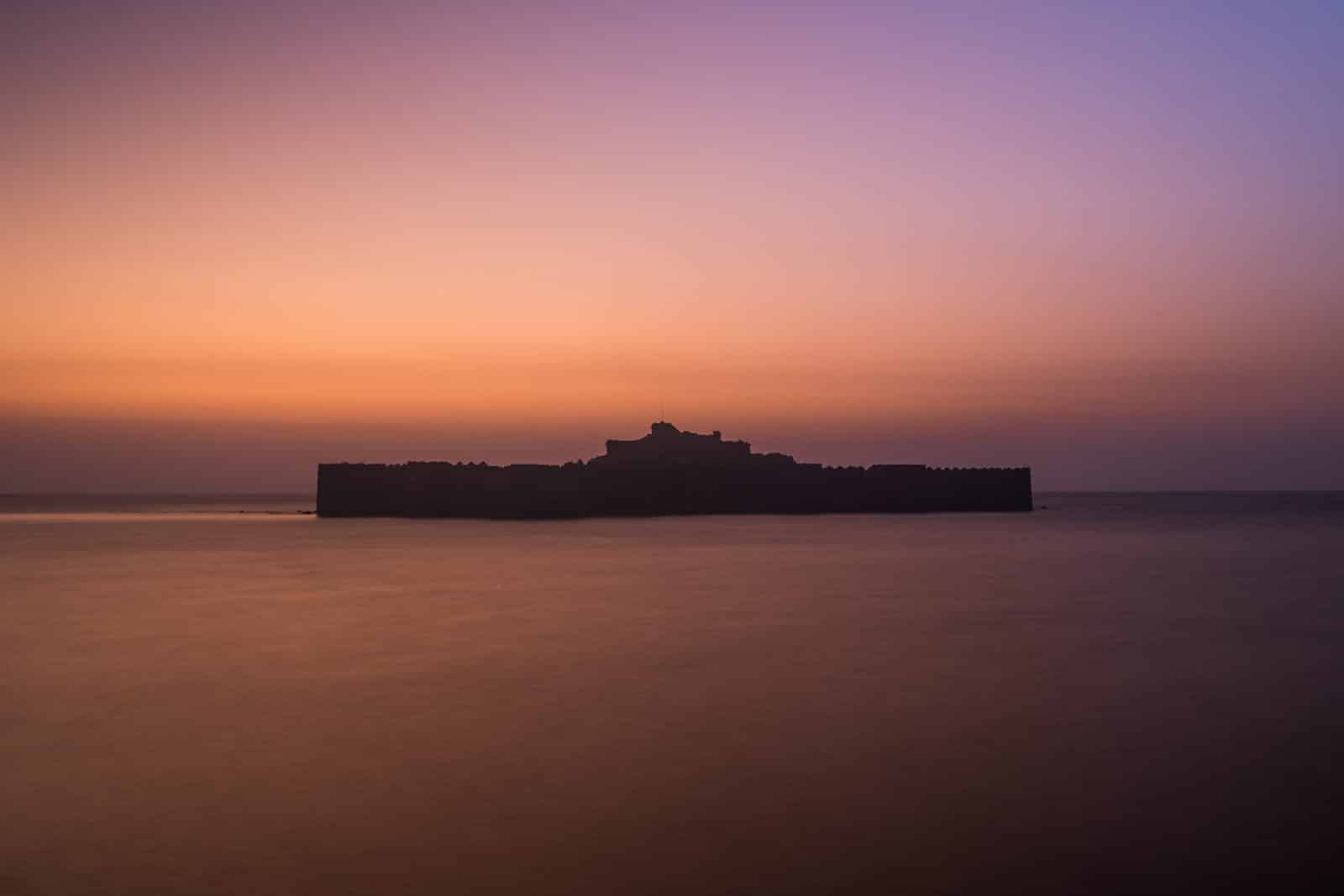 Forts!
There are many historical places in Maharashtra but none more so than its many forts! Maharashtra has more forts than any other state in India including places like Rajasthan and MP, which one would typically associate with this. Neither of us are big trekkers so whilst we have climbed many of these forts in the last few years, we largely stick to the simpler ones! For those who want to visit some of the more easily accessible forts in Maharashtra, we would recommend Lohagad outside Lonavala, Pratapgad close to Mahabaleshwar, Daulatabad near Aurangabad (which probably has the most to see in terms of ruins) and Raigad which is a tough climb, but has a ropeway to the top 😉 All these forts have beautiful views and are easy to get to.
If you are looking for something a bit different, we suggest the island forts along the Konkan coast which are unique to Maharashtra. The most popular of the lot are Sindhudurg Fort in Malvan and the Janjira fort in Murud; both of which are accessed by boat and are quite cool.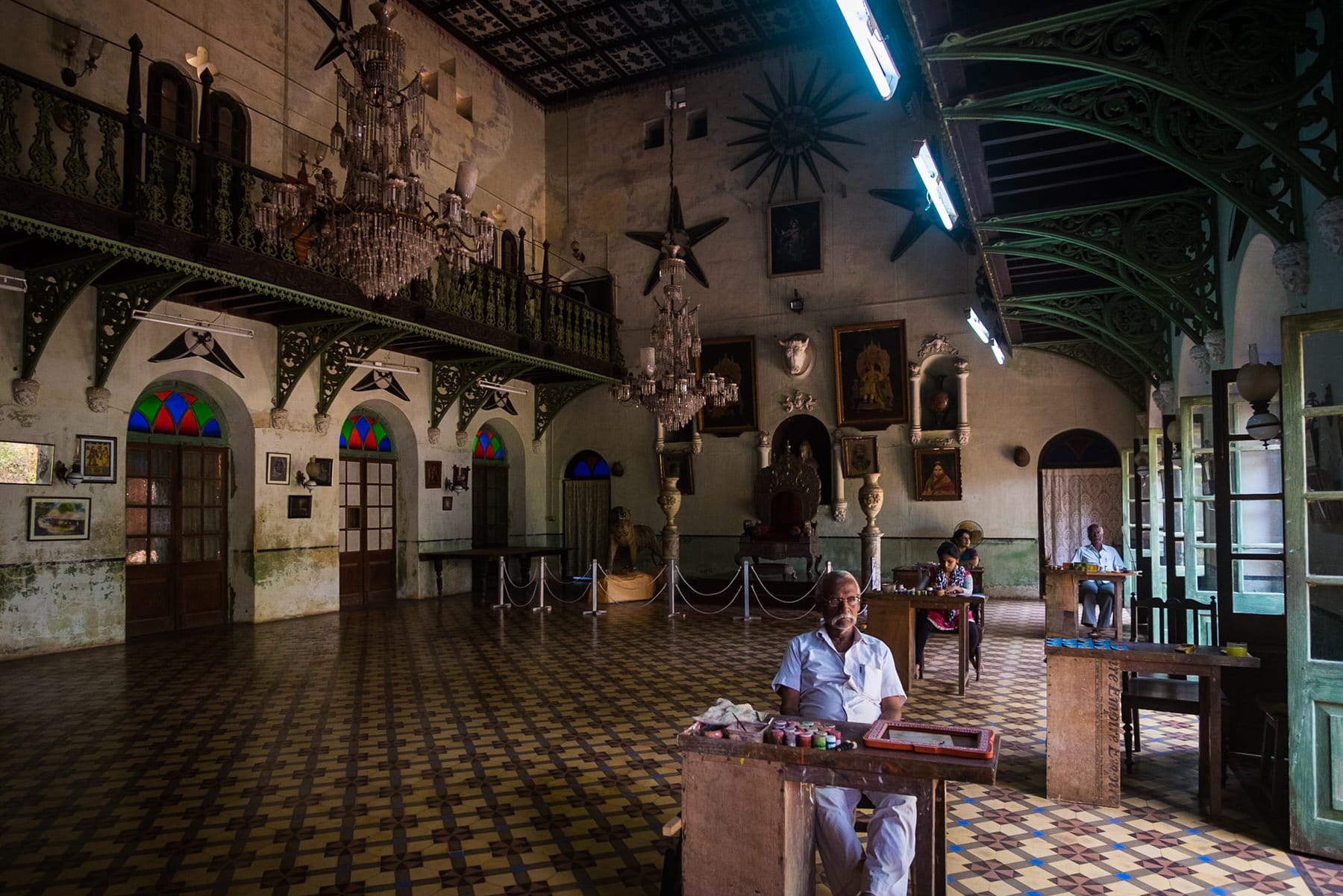 Sawantwadi
One of the last major towns in Maharashtra before you hit Goa, Sawantwadi is a lovely spot for a shot break. Not only does it have some stunning virgin beaches in nearby Vengurla, and the interesting story of a group of fisherwoman who are working to conserve Vengurlas mangroves, but as a former princely state, it also has a bit of history to explore.
We visited Sawantwadi to learn about the Ganjifa card game that has its roots in Persia and was brought to India by the Mughals and adopted and localised by the Indian princely states. The Ganjifa cards, which in India are based on the avatars of Vishnu, are usually round and beautifully hand painted by skilled artists from Goa and Telangana. The Rajmata of Sawantwadi is making an effort to revive the Ganjifa art which is now dying out, by employing artisans who work out of the Palace to produce the cards, and also documenting the history of the game and how it is played.
Whilst at Sawantwadi you can also visit nearby Pingule and meet Chetan Gangwane a member of the Thakkar adivasi community who is making efforts to preserve the traditional art of his community and has even set up a small museum.
Vitals: Sawantwadi is about 520 km from Mumbai and about 60 kms from Panjim. The most convenient way to reach is by train to Sawantwadi Road, though you can also do the journey by car if you enjoy long drives. Check out Dilip Akrekar's organic plantation at Dwarka Farmstay for a peaceful stay amidst nature. Dilip will also give you a lowdown on the region and tell you about his interesting journey from businessman to organic farmer.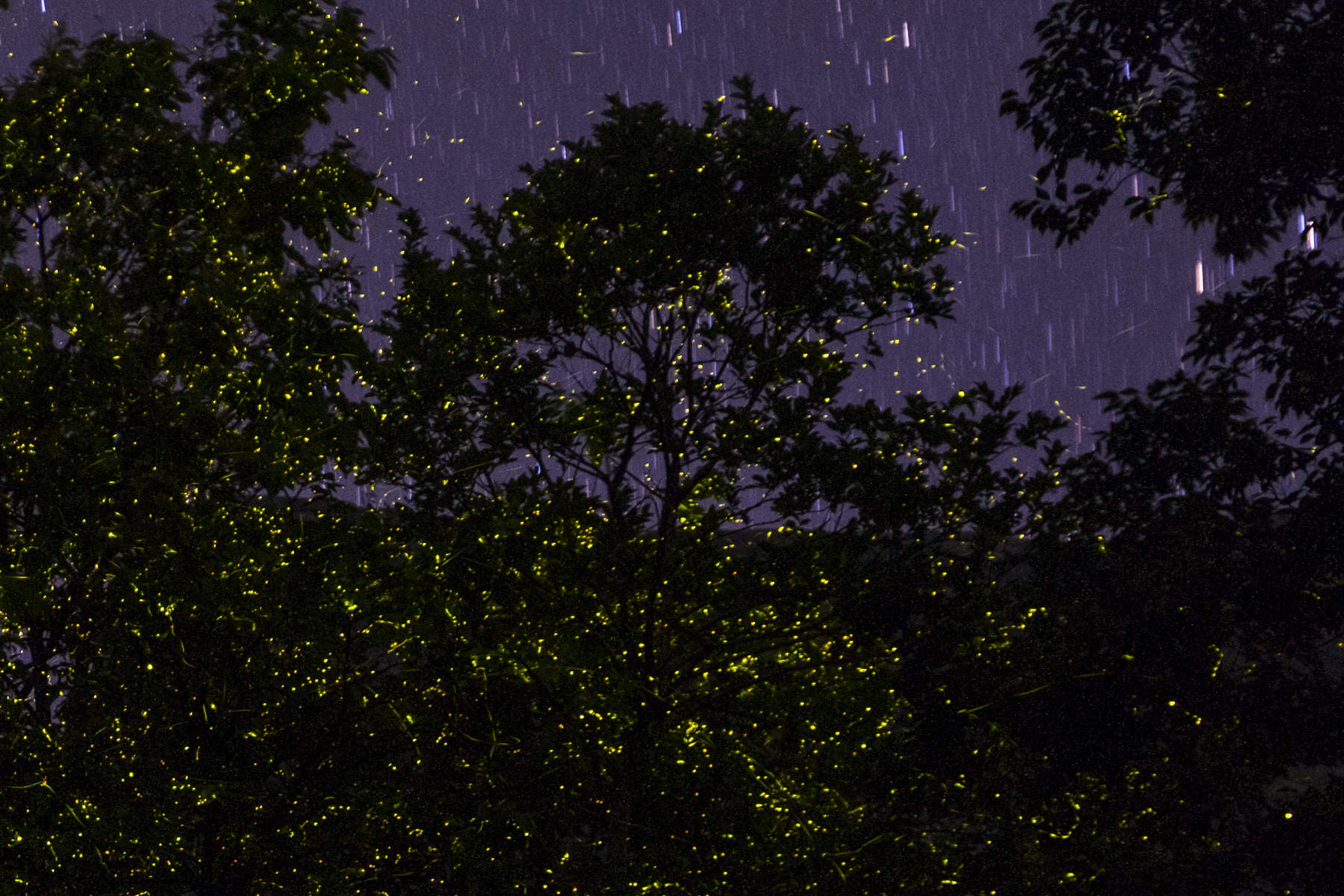 The Fireflies of Bhandardara
Looking for places to visit near Mumbai this monsoon? We have just the place for you. For a few days every year, just shy of the monsoon, the areas of Purushwadi and Bhandardara in rural Maharashtra experience a unique phenomenon where millions of fireflies light up the night sky as they undertake an elaborate mating ritual. The feeling of seeing these glowing creatures make patterns in the sky, almost like little ballerinas in formation, is something that's difficult to describe and something that you need to experience at least once in a lifetime! We visited Bhandardara in early June of 2016 and came back with a deep appreciation for the subtle wonders of nature.
Bhandardara itself with its beautiful lake and green hills is a wonderful place to visit in the monsoons, fireflies or not!
To know more about the fireflies and Bhandardara check our blog post with all the information or listen to our Podcast here. 
Vitals: Bhandardara is around 180 Kms from Mumbai, 160 Km from Pune and 75 Kms from Nashik. Being fairly remote, the best way to get there is to drive or book a private / share taxi.  Nashik is also well connected by train, and from Nashik, Bhandardara is just an hour and a half away. Stay at the MTDC at Arthurs Lake or one of the many homestays in the village. Whilst you can visit yourself we would strongly suggest getting a guide as it is difficult to spot the fireflies unless you know where to look. We went with Deccan Travels of Nashik. You can also check out the Fireflies with Grassroutes, a rural tourism initiative that takes travellers to Purushwadi.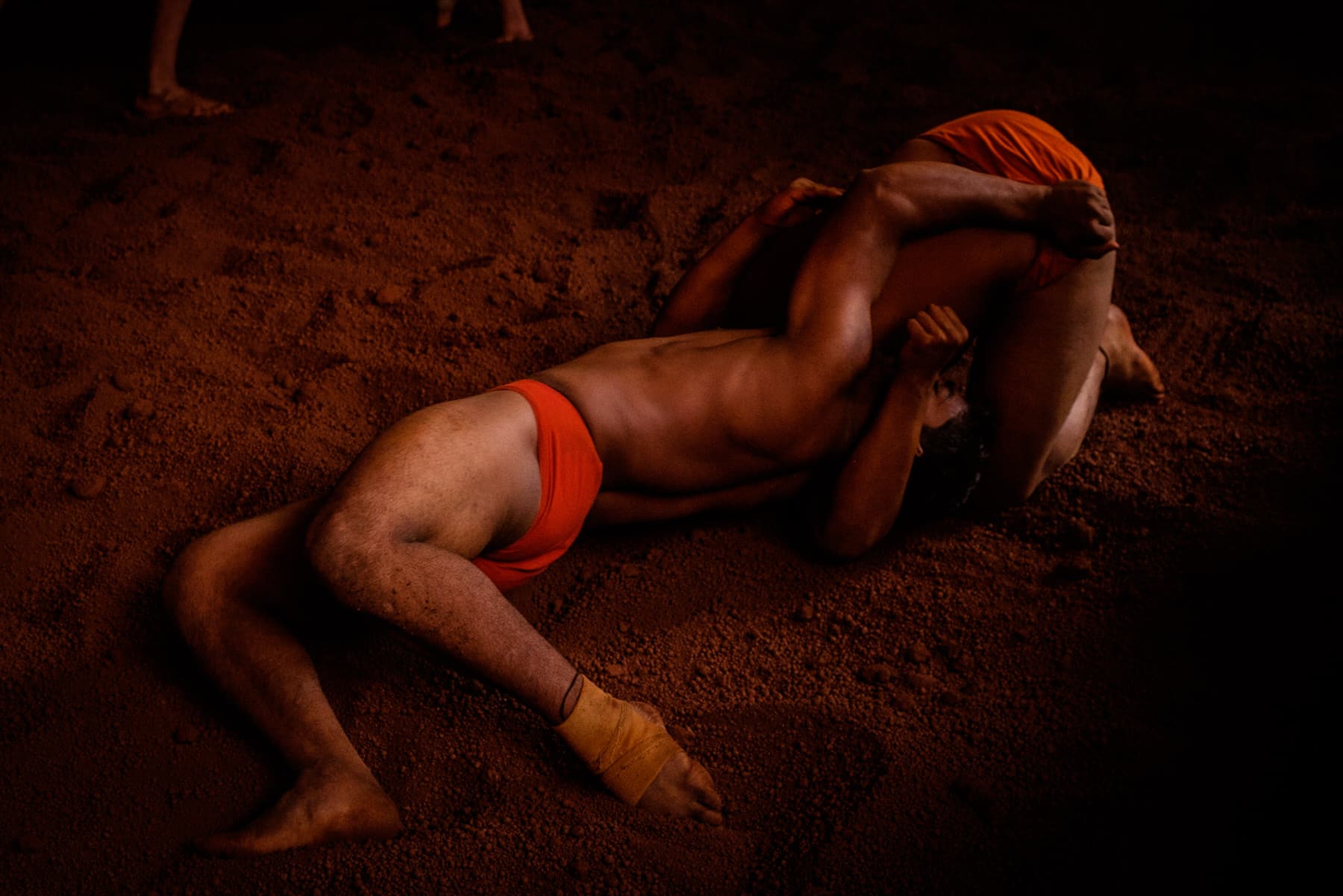 The Talims of Kolhapur
Kolhapur is not a place most people tend to visit, but it makes for a great stop if you are driving from Mumbai to Goa or Bangalore, not only for its excellent food but also to get a ringside view of a part of Kolhapuri culture that not many are aware of. Like many places in the north, Kolhapur during the heydey of the former kingdoms was a hub of wrestling culture. Kolhapur has produced a number of National level wrestlers, including India's first individual olympic medal winner back in the 1950s! Visit the Motibag Talim in the old city to check out the wrestlers train in the traditional mud Akharas and while you are there visit the New Palace of the Bhosale rulers of Kolhapur, one of the most over the top palace museums in all of India, not necessarily in a good way.
Check out the story we did for Cleartrip on why you should visit Kolhapur for the lowdown on all the places to eat and the stuff to check out in this unique city. 
Vitals: Kolhapur is a city in southern Maharashtra and can easily be accessed by train or car. It falls right on the new Mumbai – Bangalore highway and makes for a great lunch stop or overnight halt along this route.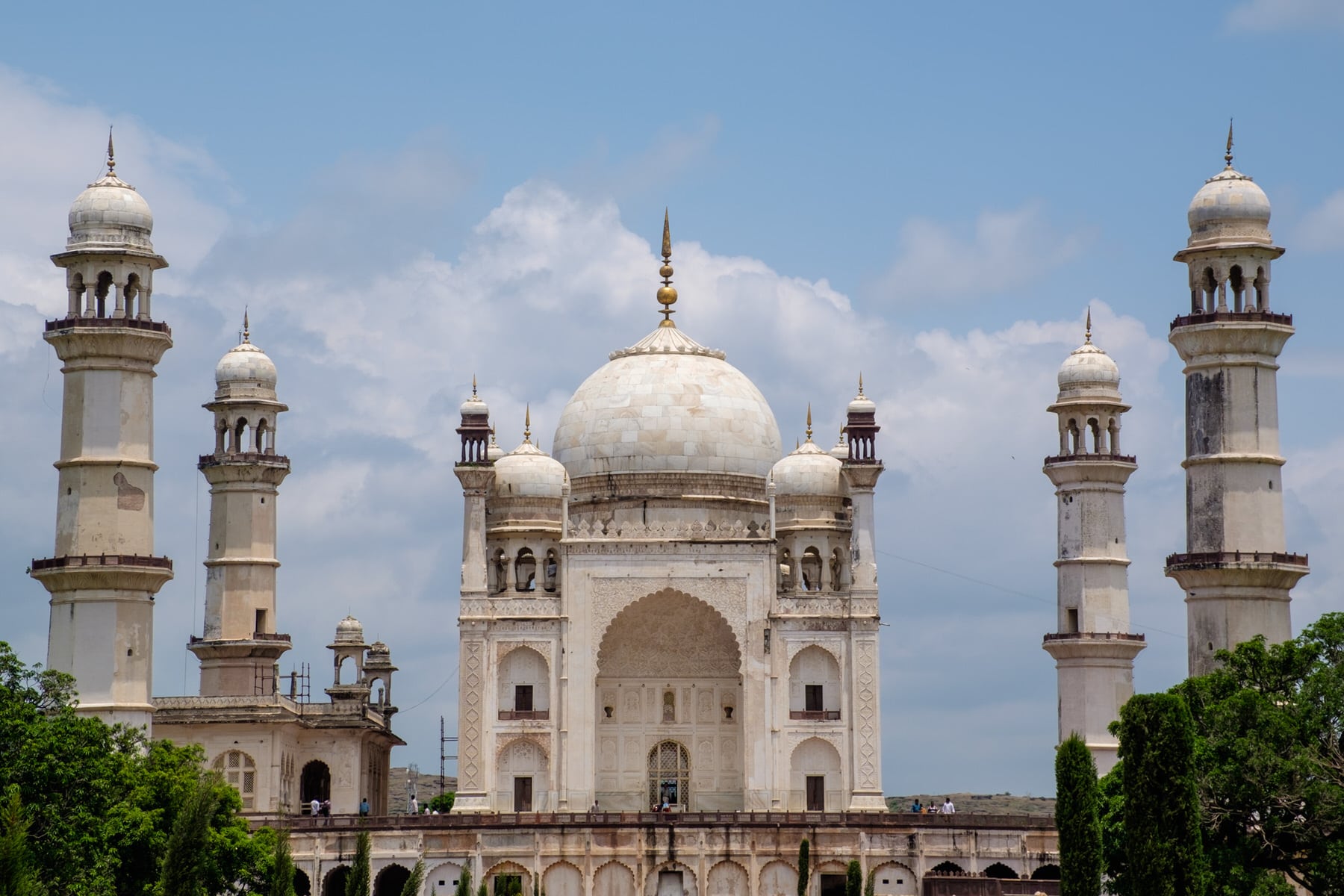 Bibi ka Maqbara
There's only one Taj Mahal right ? Wrong ! From the Black Taj of Burhanpur, to the baby Taj of Agra and the Tomb of Hoshang Shah in Mandu, there are many structures around India which either claim to have inspired the Taj or have been inspired by it. None more so than the Bibi ka Maqbara, the tomb that Aurangzeb commissioned for his first wife, Dilras Banu Begum. Aurangzeb was not known to be interested in architecture and the mausoleum of his wife, which bears such a striking resemblance to that of his mother, is his principal architectural achievement. The structure came to be known as the Taj of the Deccan and was incidentally designed by Ata-ullah, the son of Ustad Ahmad Lahauri, the principal designer of the Taj, which might explain the resemblance!
Vitals: The Bibi ka Maqbara is located in the central Maharashtrian city of Aurangabad and is well connected by road and train. A visit to Aurangabad can include the Bibi ka Maqbara and the historic sites of Ajanta and Ellora or even the Lonar crater!
Well that is our list of the best places to visit in Maharashtra !
Do you have any personal favourites we may have missed out ? Let us know in the comments below!