In the monsoon of 2016 we embarked on a road trip from Bombay down to southern Maharashtra. The plan was to drive till Amboli down the western ghats and back up the Malvan and Konkan coast.
The plan was great, but the weather gods played spoilsport. We had only made it a little beyond Matheran when a spell of incredibly heavy rainfall led to a bridge collapsing in Mahad and kept us indoors for days, hardly the ideal road trip!
We eventually decided to abandon the journey halfway through and returned to Bombay disappointed.
Since then doing that journey has always been on our minds and we finally undertook it this January, this time sticking largely to the coast with some detours inland.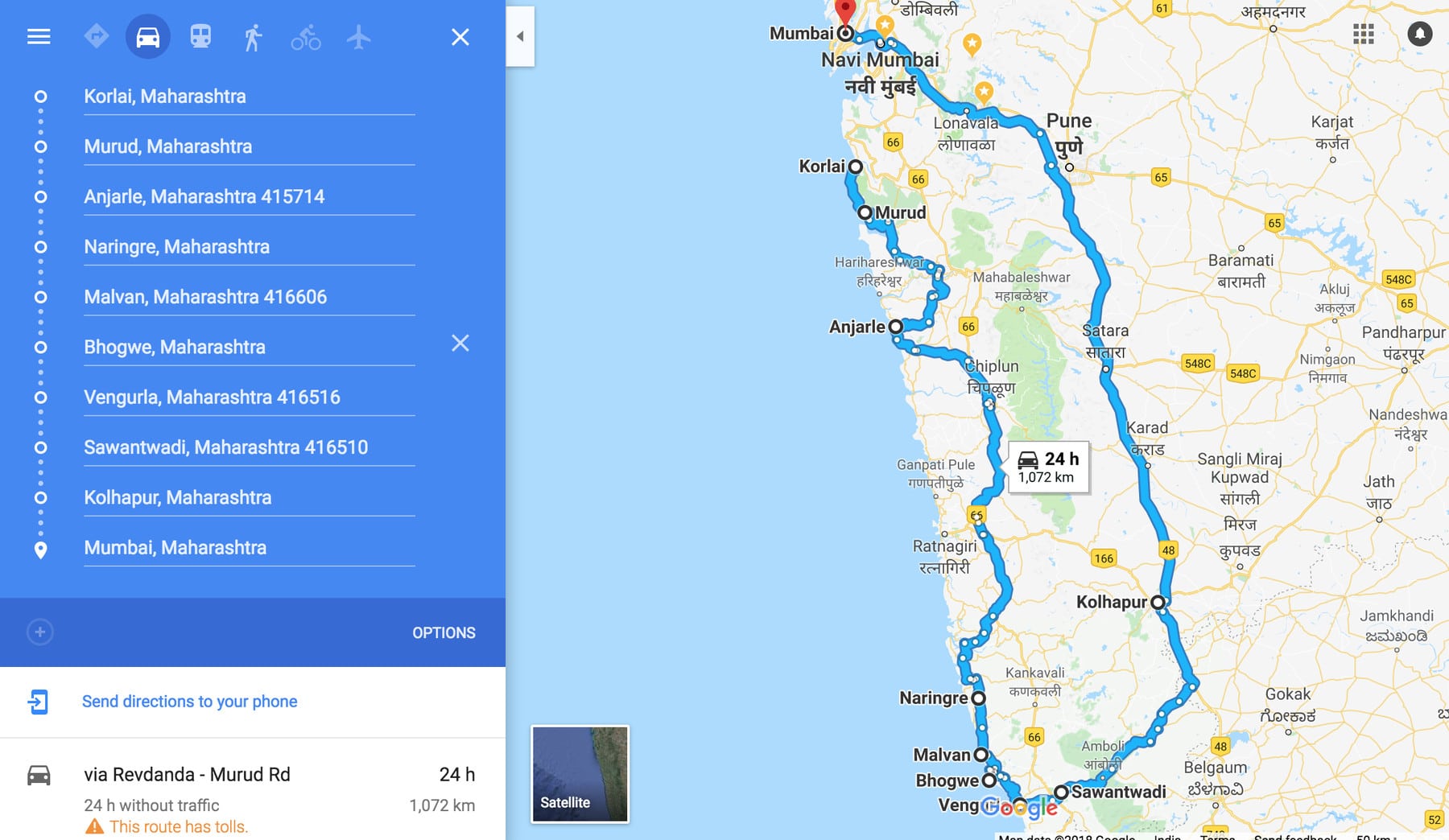 The journey took us through some of the most incredible unexplored beaches along Maharashtra's coast, lovely homestays along the way and introduced us the mouthwatering Malvani and Kolhapuri cuisine that the region is famous for.
Over the next few posts we will take you through our journey from untouched beaches and brooding sea forts to ancient temples and relaxed stays at farms in the Konkan region, all peppered with lots of seafood and Kokum juice 🙂