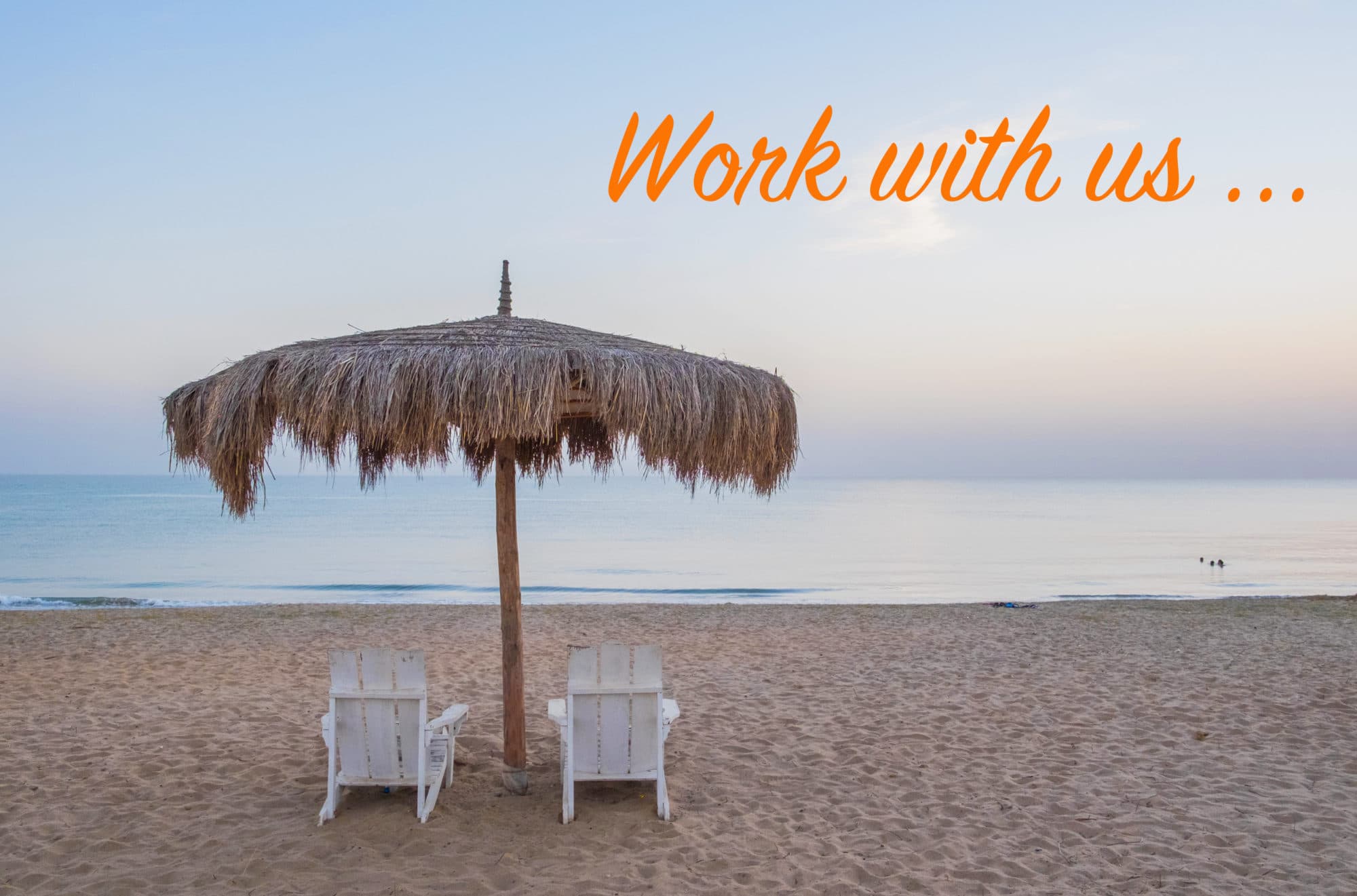 Thank you for your interest in working with the reDiscovery Project!
Why us?
We are a couple writer/photographer team, who's made it our mission to be the go to source for information about experiential travel in India. Having travelled extensively in India over the last three years we focus on creating high quality content, and curating unique destinations and experiences for our readers.
If you are a property or brand, looking to connect with young, urban travellers from India and abroad, we can help you reach the right audience.
Having travelled over 18 states in India and counting, we understand what makes this country diverse, unique and yet connected. We believe that every property or brand has a distinct story and narrative, and we are the people to help you tell yours.
We work as a team ensuring that photographs and written content blend together seamlessly, delivering the best possible value to you. Our experiences of over a decade working in the corporate world and our subsequent journey on the road less travelled ensures that we have the right blend of professionalism, experience and passion to effectively showcase your brand and help you connect with the audience that matters to you.
Whom do we work with?
We partner with travel companies, boutique properties, publications, tourism boards, digital agencies and experience creators to craft content and campaigns that are engaging, targeted, showcase your unique proposition and resonate with your audience. If you are in, or connected to, the travel space and would like the distinct 'rediscovery' style to market your product, then we are the people for you!
What do we do?
Sponsored content – this means we will write and showcase your brand on our travel blog, as well as across our social media platforms. Depending on the offering, the sponsored content could be tailored to your needs and audience, in our unique style and approach. Click here to see an example of this.
Reviews – If you own a unique property in India, run a company that promotes a distinctive style of travel, offer adventures and experiences across the country or something similar, we would love to work with you to connect you with our discerning audience. Alternately if you have a cool travel accessory or want something tested (even a restaurant or cafe counts, we love food), we would love to do that while we travel. You can check out our style of reviewing an offbeat property and the experience here or here.
Content for Travel related publications – If you have an online or print travel magazine and are looking for interesting and different stories that tell tales of India as we see it, then we are the people for you. Over the last couple of years we have written over 30 stories for National Geographic Traveller India, CondeNast Traveller, Discover India, Cleartrip Stories, Outlook Traveller, The Hindu, Sports Illustrated, Maxim and others. 
Social Media / Blog Mentions and Campaigns – We are happy to weave your product, property or company in a relevant context into our stories on  www.rediscoveryproject.com. We also craft custom campaigns across our social media channels to put you front and center with our audience of intrepid travellers and discoverers.
Photography – We undertake photography assignments to showcase your hotel/ property or build a unique photo story promoting travel in your backyard which will offer your guests a holistic view of the quintessential experience only you can offer. Our photographs have been published in various travel magazines and also featured leading Instagram handles. Check out the work we did for a beachside property in Gujarat here, here and here.
Do reach out to us at therediscoveryproject@gmail.com to know more and we would be happy to work out a plan for you and your brand.
Our working style.
We work across all our social media platforms and our travel blog to showcase and market you and your brand and image. Campaigns and strategies can be individually crafted to suit your needs; we don't believe that one size fits all. We believe that it is important for us to understand you and your audience and ensure that any work we do, be it on the blog or facebook or through photographs, to ensure the best possible impact for you.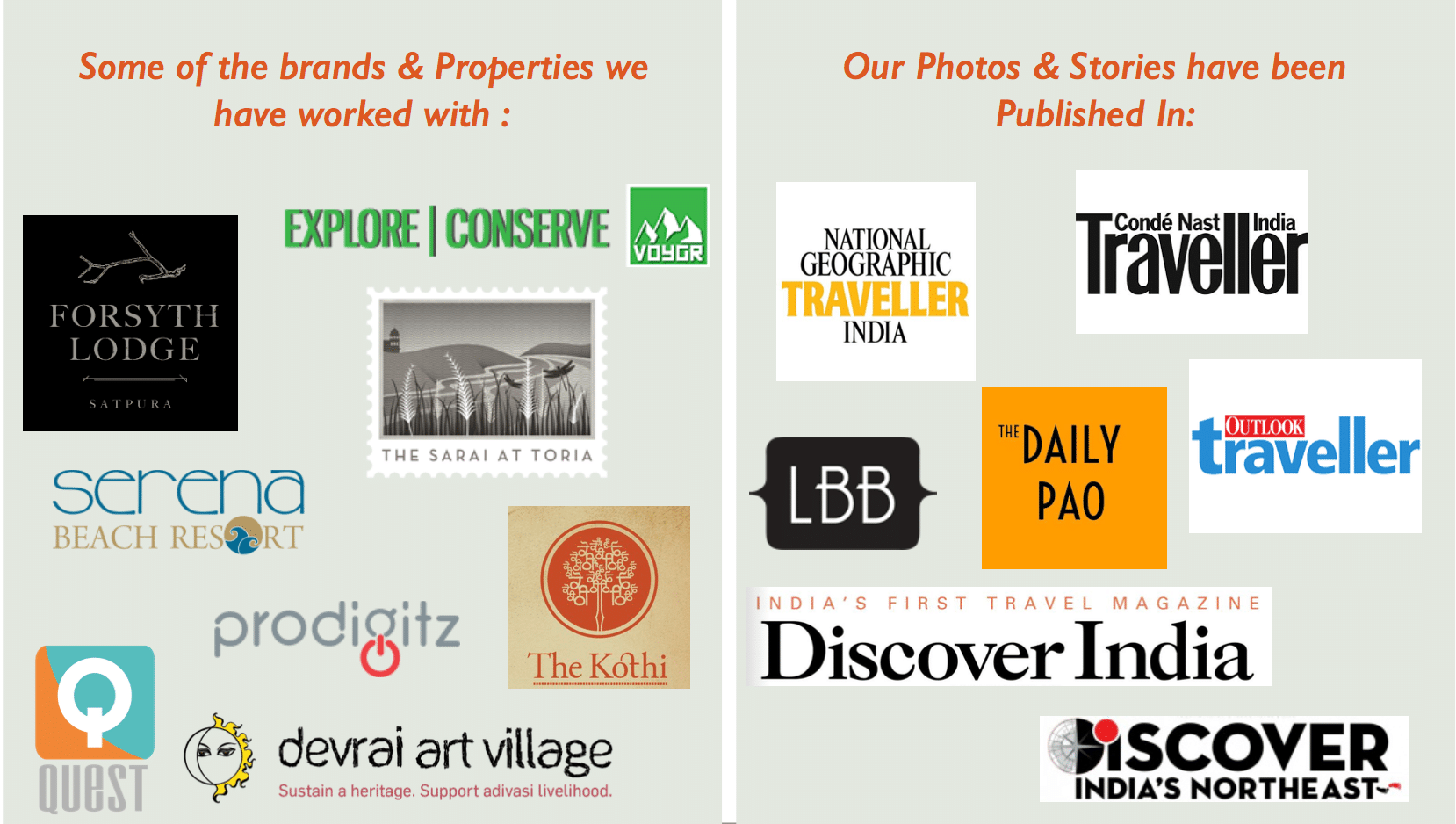 Here's what the people we work with have to say about us!
We came across the reDiscovery Project, and were intrigued by Hoshner and Ambika. Unlike most travel blogs you read today, they had a unique take on their travels, which appealed to our needs as a digital Marketing Agency. Hoshner is great with the camera, and Ambika's words bring those postcard like pictures to life. With The Rediscovery Project, you don't get run of the mill travel writing and pictures, you get a definite perspective on the place, an experience, which was what our client was looking for. The end results were superb and we will definitely be working with them again. – Khushboo Maheshwari, Founder and CEO, Prodigitz Media Pvt Ltd.
It was really easy dealing with the guys from The reDiscovery Project. They made communication really simple, the approach was extremely professional and of great value to me and my brand. The coverage got us instant reach to more customers and we look forward to collaborating with them again. – Jehan Driver, MD & CEO, Quest Expeditions Pvt Ltd.
I was introduced to Hoshner and Ambike and their project through a common friend. I was influenced and touched by their passion for their work and their commitment to bringing this country alive. They were the best people to showcase not only my resort, but the region, and paint a true picture of the beauty and uniqueness of Kutch. Hoshner is a great photographer with a fantastic eye and Ambika is a brilliant writer who portrays the story classically; together they make a formidable pair. – Jatin Chhadva, Owner & MD, Serena Beach Resort, Mandvi, Kutch. 
If you have a project, brand, publication or property you'd like to work with us on, we would love to head from you!
You can reach us on therediscoveryproject@gmail.com or contact us through the form below.