It was 7:30 am when we clambered into the boat with Shweta Hule and her two companions dressed in crisp colourful saris. Despite it being february and the early hour it was already getting warm and we were thankful for the cool breeze over the creek.
We had hardly pushed off when one of the women pointed excitedly at a spot on the far side of the river, look Otters!
We strained our eyes and as we pulled closer we could see them, first two then three and suddenly what looked like an entire family! 'Waha pe unka den hai' Shweta smiled. Neither of us had seen Otters before and we lingered for a few minutes watching them splash around in the water before moving on.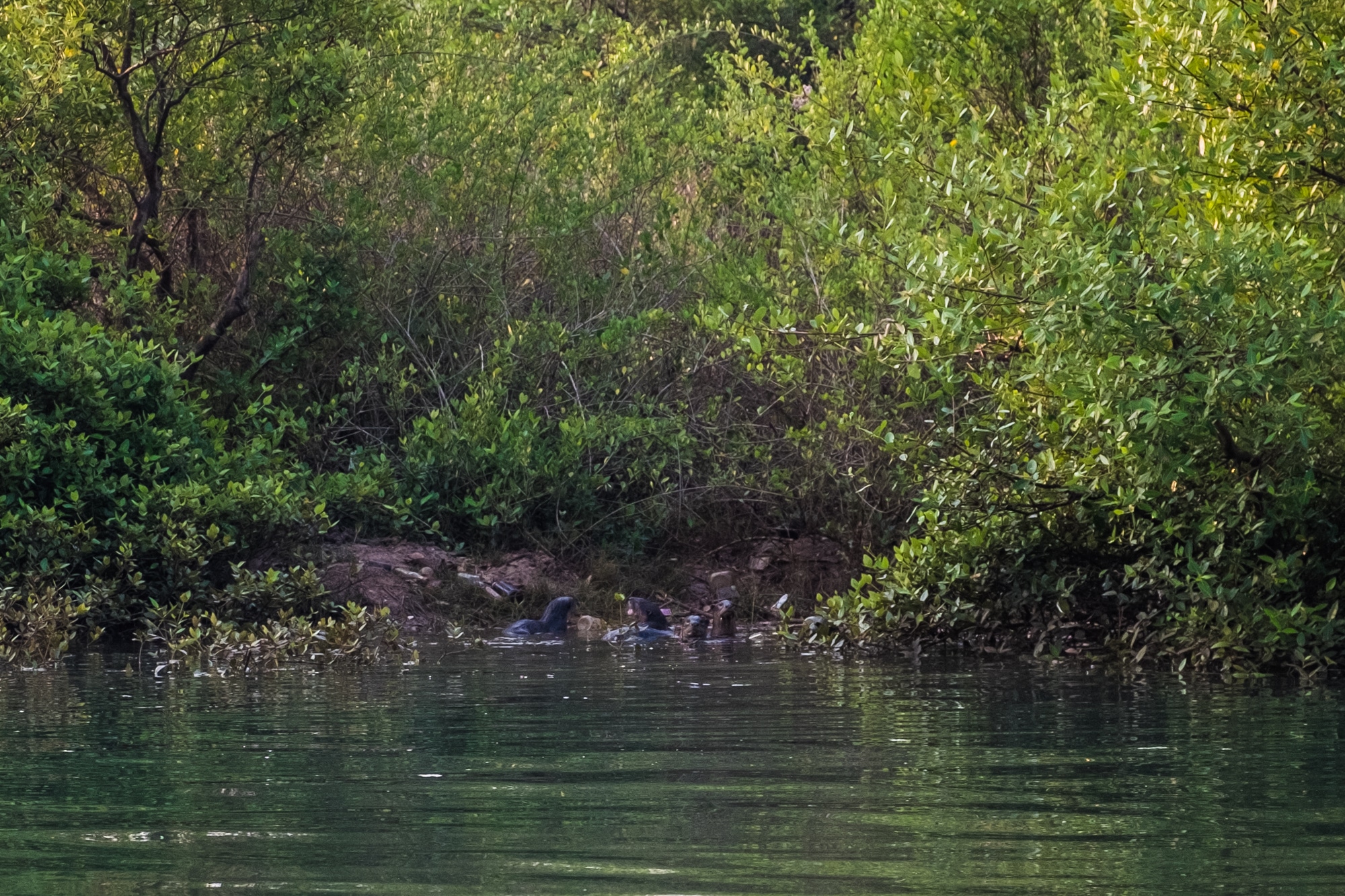 We were in Vengurla, a stretch of pristine coast in southern Maharashtra. But we were not here to check out the beach, but rather to meet Shweta, a Koli fisherwoman, and learn more about the work she and her group does to conserve Vengurla's mangroves. A boat ride with them was bonus.
The thought of a group of fisherwomen ferrying tourist on a boat is pretty radical. Traditionally the men have fished and head out on the boats, and the women sort, clean and sell the catch. So in 2015 when Shweta, in an meeting with officials from UNDP who were in Vengurla to raise awareness about mangrove conservation, floated this idea it was met with a mixture of mirth and derision by the local fishing community.
The officials from UNDP however liked the idea and Shweta and nine other women with the support of the Mangrove Cell of the state Forest Department set up 'Swamini Mahila Bachat Gat' a women's self help group which aims to provide sustainable livelihoods to the fisherwomen of Vengurla through tourism and at the same time protect the mangroves of Vengurla creek.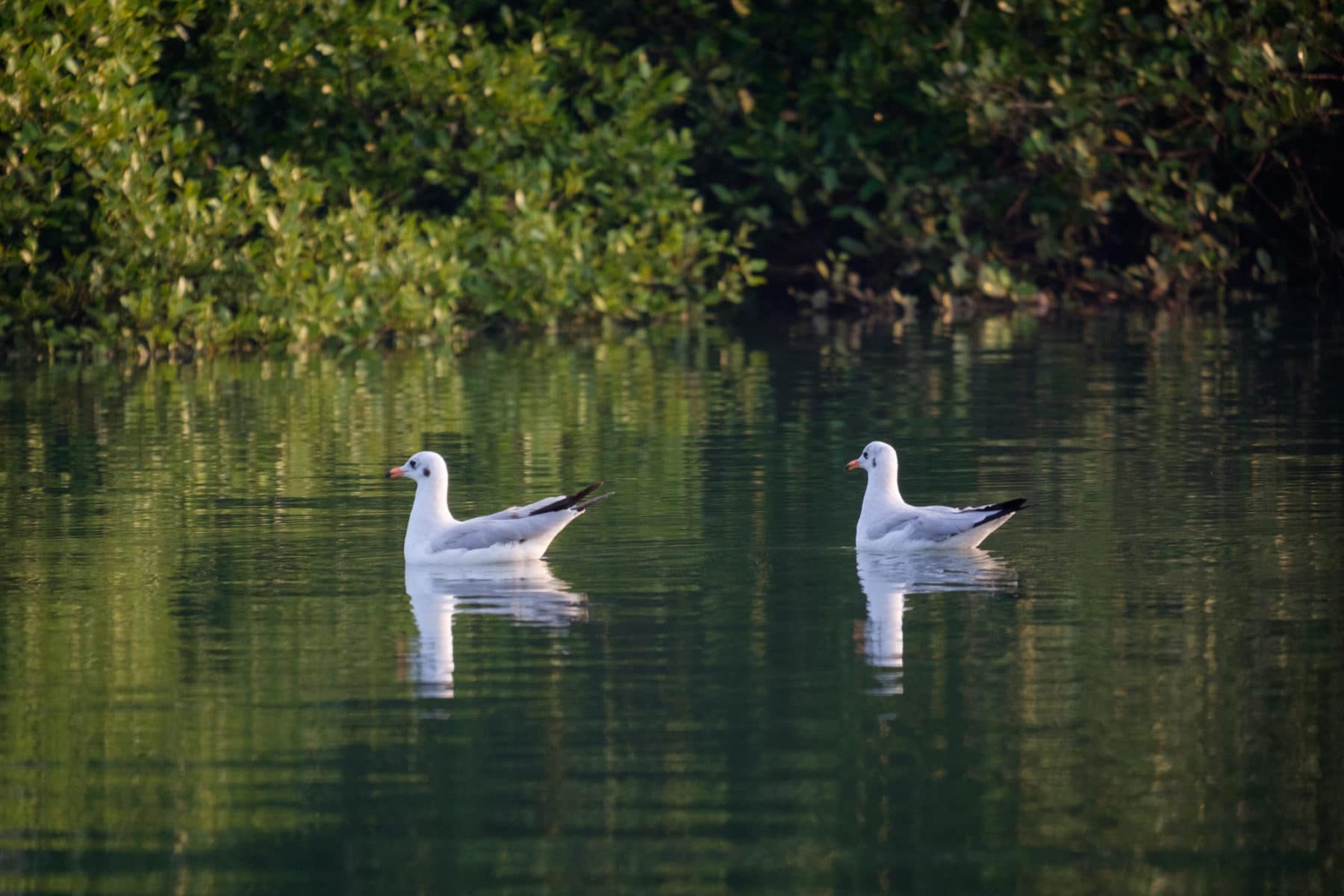 We were given two boats to start with start with, Shweta says, and the forest officials with UNDP trained us to interact with tourists and also about the importance of mangrove protection.
The fisherfolk of Vengurla now understand that the mangroves are not only critical to the coastal ecosystem, but are also act as a buffer against flooding and tsunamis. Earlier we did not care about the mangroves, some villagers used to cut them for firewood, but now nobody in Vengurla will harm the mangroves, Shweta declares proudly.
As we float down the river, Shweta rattles of all the types of mangroves and tells us about the medicinal properties of myriad leaves and fruits as her companions point out different birds perched on the branches.
We were amazed at their depth of knowledge of the ecosystem and told them so. The forest department and UNDP helped us learn all this, says Shweta, and now we can share this knowledge with tourists!
Did they also teach you how to operate the boat we ask ? No, smiles Shweta, that was my husband. He is one of the few men that supported them and is there everyday when they push off with the tourists.
Initially no one supported us. They would crack jokes and say things like women will not be able to row and you will all give up after sometime, but that only made us more determined, recounts Shweta. Now that we are earning money for our families, people give us respect and nobody is laughing, she adds. It's heartening to know that the women persevered despite opposition and are role models for the other women in the village, especially the younger generation. As Shweta and her companion deftly row us through the mangroves, we sit back and take in the beauty around us and her smiling easy demeanor and story stays with us long after/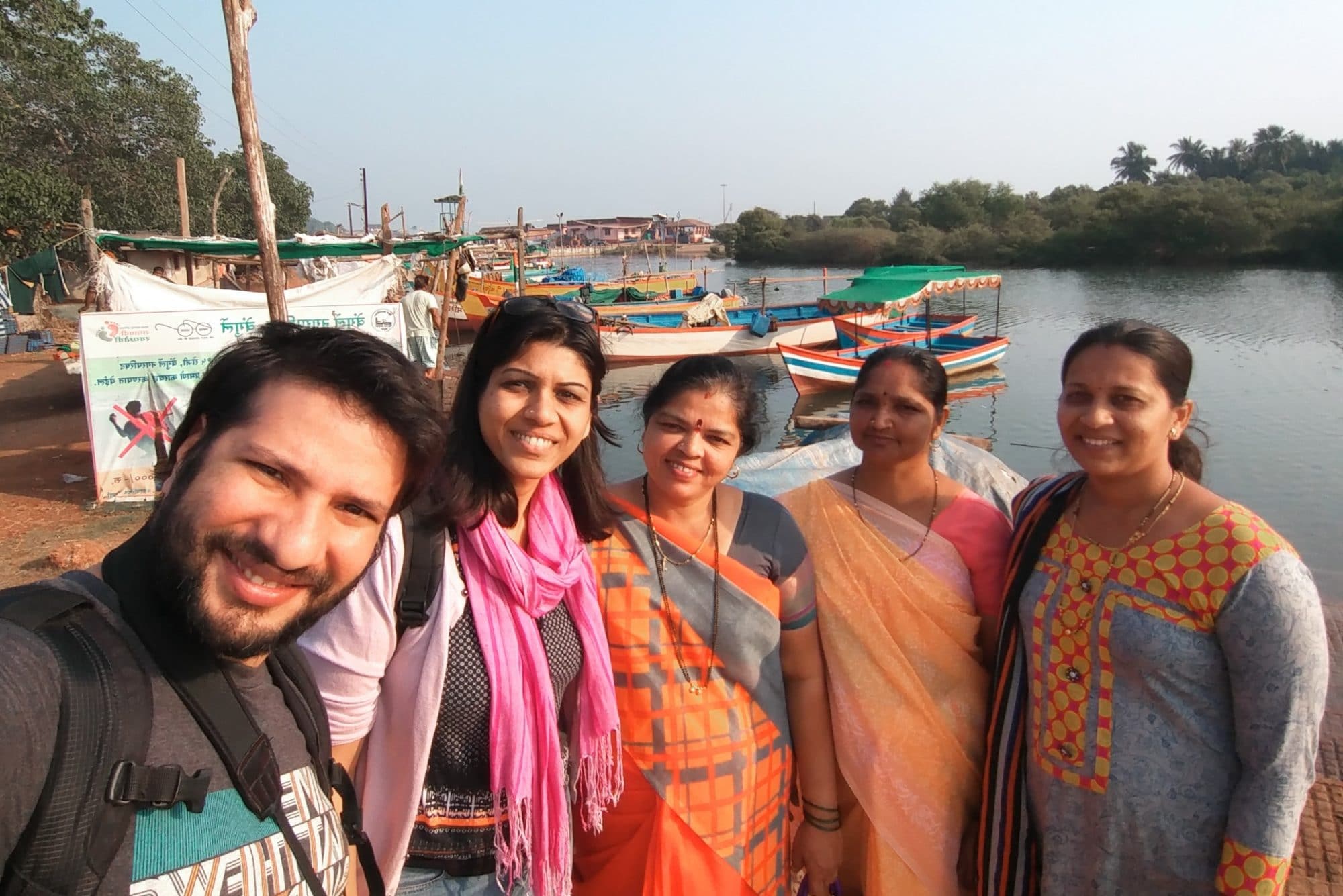 Some Useful Information:
Getting there: Vengurla is a coastal town in Southern Maharashtra with pristine beaches and a thriving backwater ecosystem. It's 560 kms from Mumbai, but only 60 kms from Calangute. The most convenient way to reach Vengurla is by train and the closest rail head is Sawantwadi Road, about 30 km away.
Where to stay: You can stay at Vengurla in one of the many resorts by the beach, something we would probably do if we visit Vengurla again. However on this trip we stayed at Dwarka Homestay outside Sawantwadi, which is how we came to know about Shweta Hule and Swamini in the first place!