Nestled amongst flowers, trees and the low call of birds, on a gently sloping hill, is an old Ficus tree, with branches that almost touch the ground around creating a natural grove. It is in the natural cave of the old tree that the concept of the Devrai Art Village was born, a space and haven for artisans to practice an art form that dates back over 4,000 years. It was around this old ficus tree that we sat, in makeshift tents due to the rains, and watched skilled hands bring to life and create beauty out of wax and metal.
When we started this journey around India, we had some idea of the scale of different art and culture that exists in this vast country, but never seriously considered their origins and form. During the journey we have spent days marvelling at the skill and mastery Indians possess from Gujarat to Orissa and from Bihar to Tamil Nadu. The time we had allowed us to really understand the origins of the art and craft and how the movement of people and their skills are yet another thread that connect the people of this land. The sheer love of creation, the joy of bringing to life something that is only in dreams and imagination, and the respect accorded to an art form that has been in someone's family for generations is something we have experienced many times over. And so the same in Maharashtra, when we chanced upon an NGO and art village that worked with craftsmen who still practiced an art that dates back to the Indus Valley, it was not to be missed.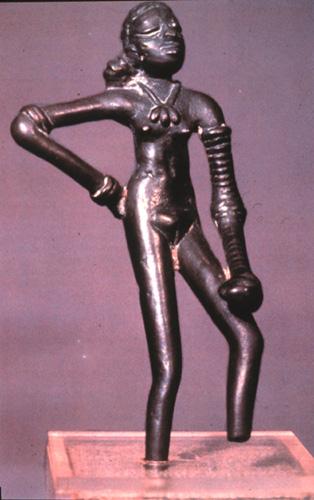 Panchgani, just short of the famous hill station of Mahabaleshwar, is fairly well known. It's got its fair share of boutique properties and regular family resorts, a few restaurants, typical scenic points, and is especially green and lush in the monsoon. The drive up is lovely, with good roads and beautiful vistas. A short drive from Panchgani is the Devrai Art Village and homestay, run by the warm and effervescent Mathur family. They are living the dream of many city folk, having left city drudge for a calmer existence in the lap of nature. A few years ago they bought land outside Panchgani and built a beautiful home full of art and craft, surrounded by trees, birds and flowers. The land around the house is serene, with small walking paths in and out of verdant greenery. One room of the house is rented out to likeminded people, artisans, writers, creators, thinkers and dreamers, who are invited to spend time in the beautiful surroundings of Devrai working on their own projects or collaborating with the craftsmen at Devrai to create stunning works of art. We spent many an hour with the Mathurs, over warm food and drinks in their lovely home, conversing about the land, nature, the conservation work they do and the NGO they run. Their dedication to the arts, to preserving an old culture and their love of nature is evident, and the few days we spent at Devrai were sublime.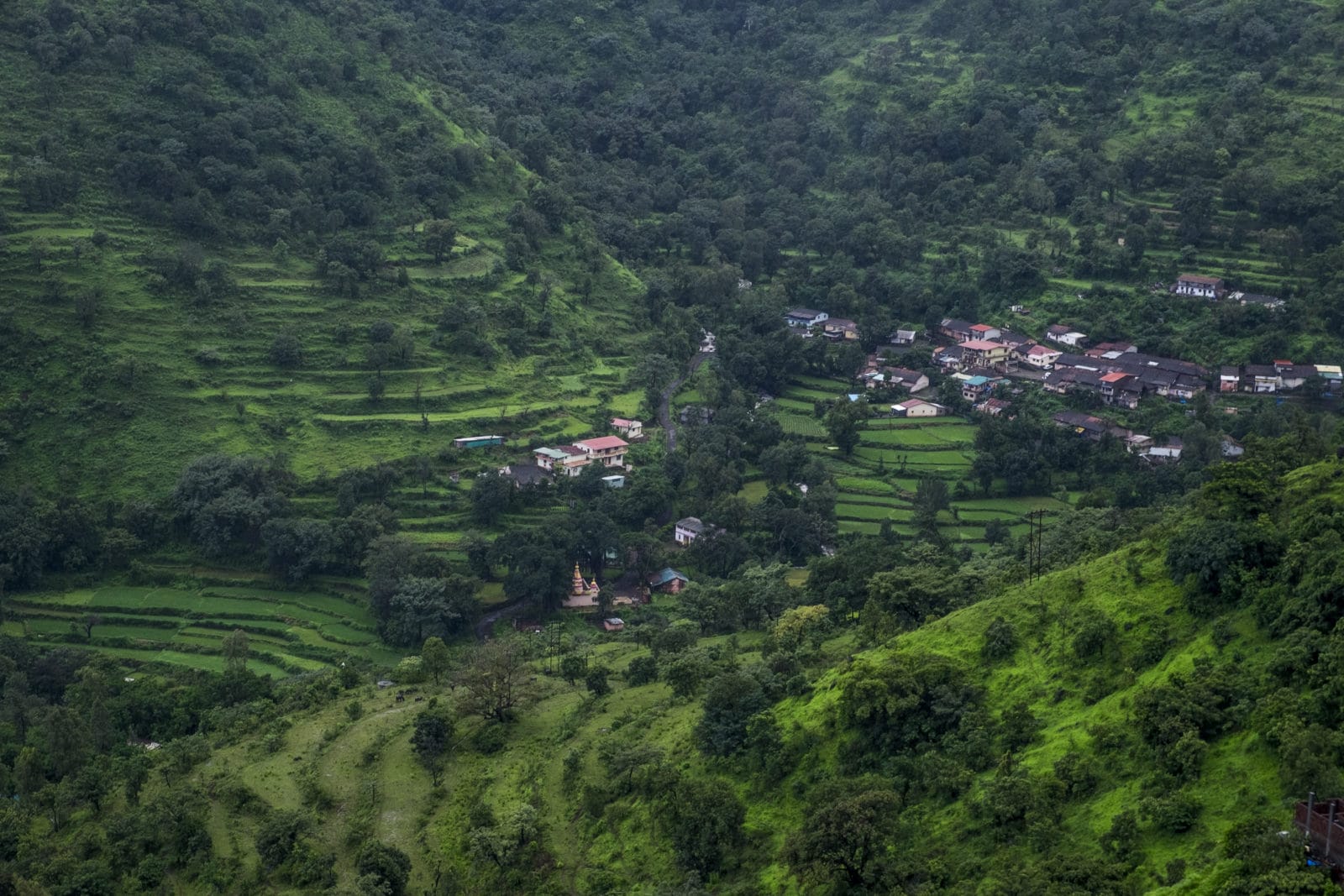 Over 10 years ago, the Mathur family formed a partnership with Suresh Pungati, a decorated adivasi from the Madhia tribe in the Naxalite hit district of Gadchiroli in northern Maharashtra. Suresh has a clear idea and vision, to ensure that Dhokra, the centuries old art form did not die out and that future generations took pride in their heritage and could earn a life and respect from practicing the art. The Mathurs provided an enabling environment and space and today Suresh has a team of over 10 people learning and practicing the art. He is much respected and revered; it is easy to see why. It is because of him that families have found a community and peace in this region; many have escaped the crossfire between insurgents and the government both in Gadchiroli and the naxal regions of Chattisgarh. The younger folk take pride in their work, there is hope that being an artisan will give them dignity of life and labour. The young apprentices here understand and appreciate that they are the vanguards of an art form that goes back to the Indus Valley Civilization and that art and nature are closely connected.
Suresh explains to us that there are two methods used, one is the solid wax casting predominantly used in South India and the other is a hollow method which is used in Central India and by their tribes. The wax (traditionally made from beeswax, resin and nut oil) is used to create an image over a clay core, with intricate detailing and design. The mould is then covered in clay and other material and set in a kiln, before the wax is replaced with molten metal, mostly brass from scrap. The metal fills the hollow mould left from the wax and once the outer layer is removed, a piece of sculpture emerges. It is an incredibly intricate process, one that takes weeks to finish requiring a great amount of imagination and patience. All the pieces are created from what we see around us, says Suresh, from the nature we live in, the stories we are told and our culture. Some designs are created in collaboration with other artists and inspired minds that come to Devrai, seeking an outlet for their creativity. Suresh and his team in collaboration with the Mathurs' have invented a new evolved form called Devrai Rock Dhokra – a fusion of stone and brass, where the traditional Dhokra art is created around a stone collected from local river beds.
Creating beautiful piece of sculpture from one's imagination needs talent and a gifted eye and Suresh is training those who have the skill and patience to learn. The surrounding valley and nature gives them much inspiration and the young apprentices we spent time with draw ideas from what they know. While we attempted to mould the sticky wax into something recognizable, all around us people were making elaborate sculptures for display, Karvi flowers for the upcoming festival, and more usable art like a monkey card holder. Devrai means sacred grove, Mrs Mathur had mentioned, and it was a name that truly fit. All around us, not far from the old Ficus tree, craftsmen and women were preserving their heritage, rich in indigenous techniques and skills and beautiful creative minds.
Some Useful Information:
Supporting Dhokra Art : Attached to their home the Mathurs also have a small art gallery where they display and sell the pieces created at Devrai Art Village. You can also check out and order the sculptures off their facebook page.
How to Get there: Devrai Art Village is located on the outskirts of Panchgani on the road up to Mahabaleshwar. Look for the signs for where to turn off and follow them all the way to the Mathurs home.
Where to Stay: There are plenty of hotels and resorts around Panchgani, but for a truly warm and immersive experience we would strongly recommend living at the basic homestay attached to the NGO. You can book it on Airbnb
Don't Miss:
Karvy Festival: For those planning a trip to out to Devrai this September we would also recommend checking out the very cool Karvy Nature, Music and Arts Festival put together by Devrai and the local community to celebrate the once in 8 years flowering of the Karvy shrub which turns the hillsides around Panchagani and other parts of the Western Ghats into a carpet of purple.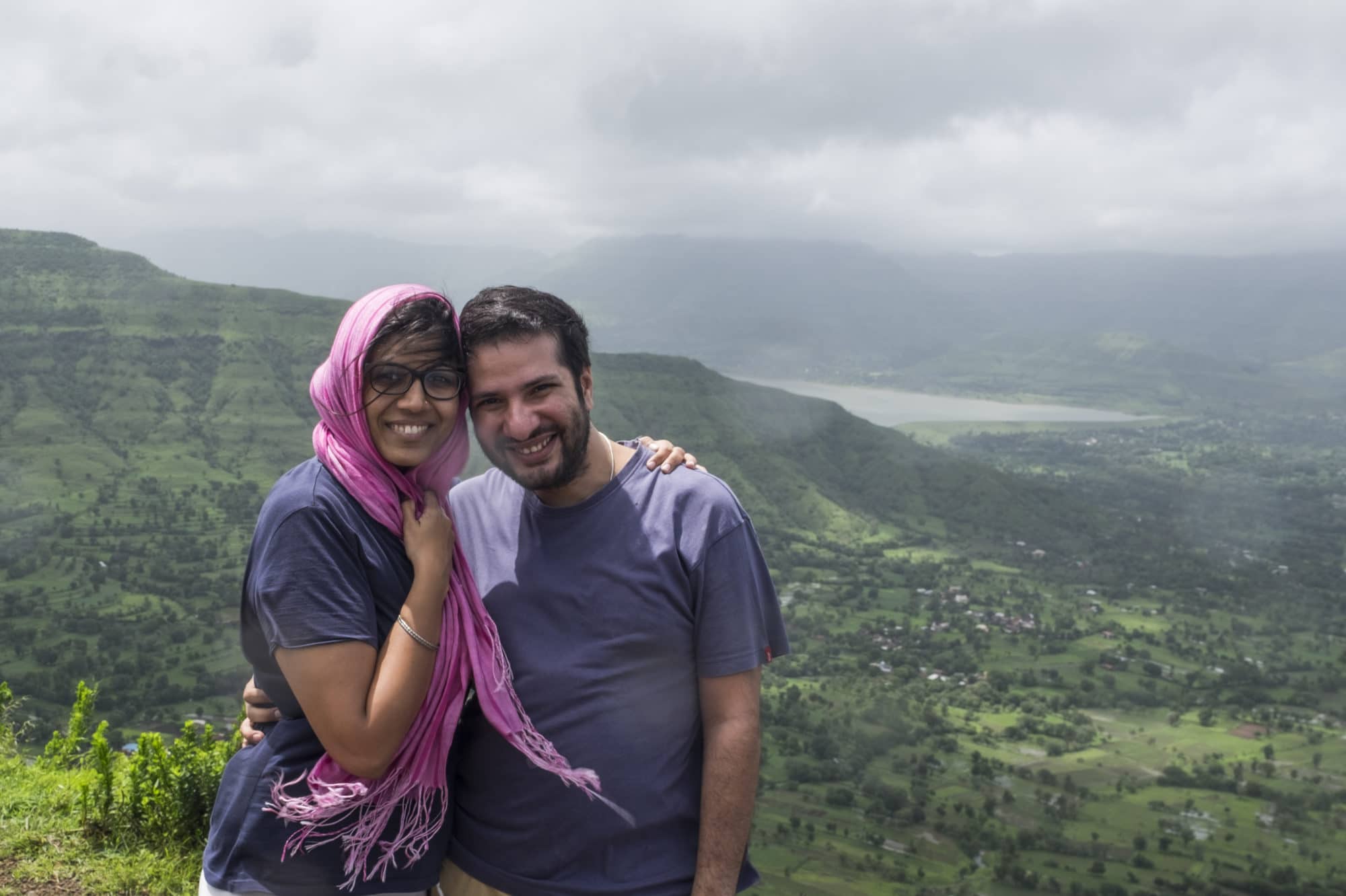 Harrisons Folly: We don't usually recommend 'points' but the view from the very very windy Harrison's Folly just shy of Panchgani on the road up from Wai is spectacular. Go in the monsoons for that special kind of green.
Organic turmeric and spinach papads: On the way up from Wai Ghat make sure you stop over at one of the little stores that dot the sides of the road around Wai before the Ghat. They are run by local villagers and sell all sorts of interesting  organic  produce from their farms including a mix of spices, pickles and assortments of papads made with everything from Spinach, millet and tomatoes.
* This is our third piece on beautiful art across India that is gaining new ground, and we hope to showcase more as we rediscover the country. If you want to read the others check out the Art category on the blog.