Travel can be tiring and the way we travel, using public transport or driving in some cases, moving from hotel to guest house takes its toll. And while we love it, where all the great bits about the constant exploration and moving usually outweigh the difficulties, there are times we like to slow down and spend a few days doing nothing. Preferably in a home. And so we seek out homestays, not just for the experience of it, which is always great, and the insight it offers into people's lives, cultures and histories, but sometimes because a few days in a home is usually what we need. Settling in, having space to move about, homemade food and time to reflect and rejuvenate.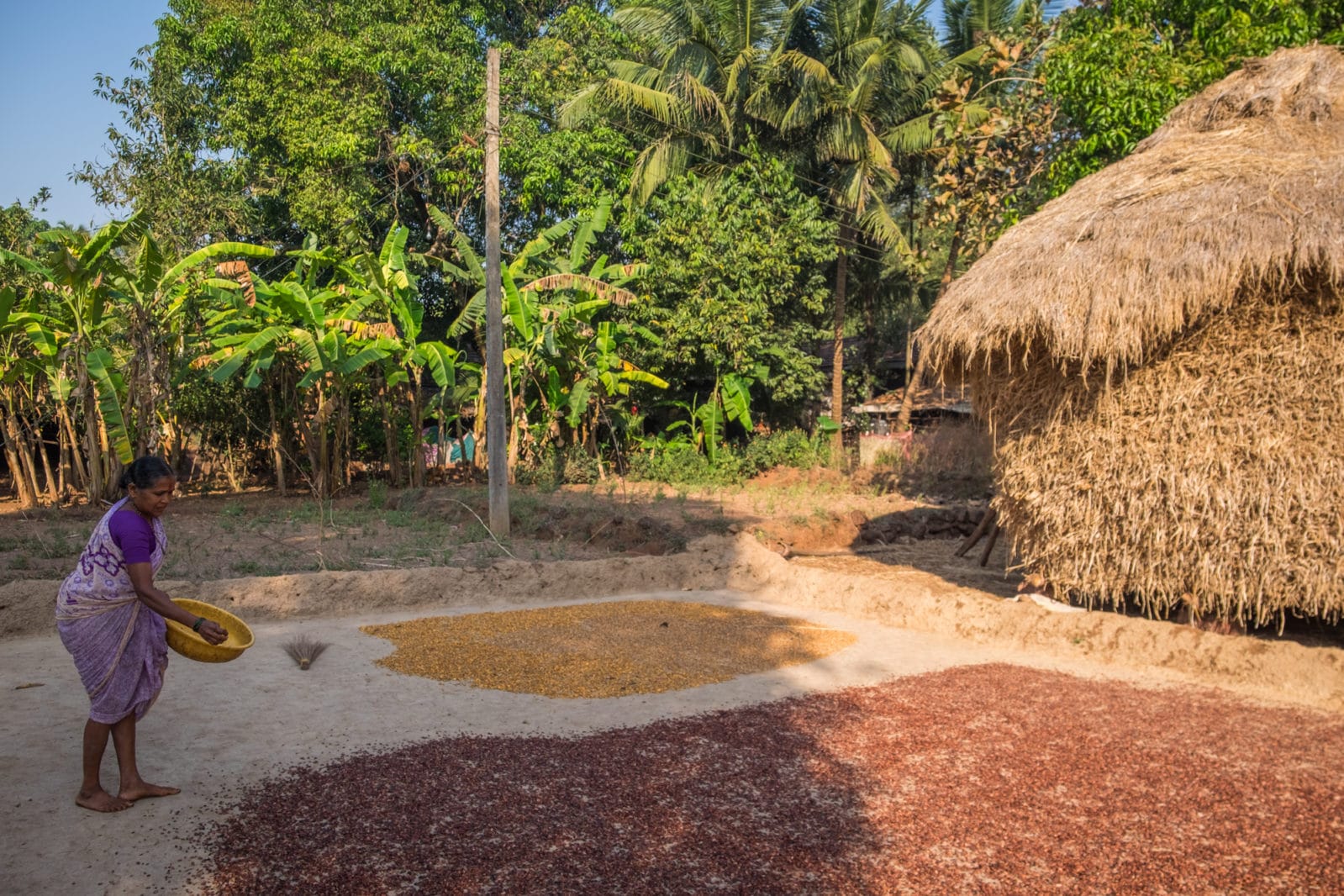 Admittedly our driving trip around Maharashtra was relatively easy, we were in the comfort of our own car, staying in lovely beach front guest houses or shacks, and though we clocked in a lot of kilometers every day, it wasn't particularly stressful. Yet, when we heard about Village Nirvana, a farm house in a tiny village, belonging to a family that had moved to Bombay, we jumped at the chance for a few days in solitude.
Naringre, a half hour north of the busy town of Malvan, is as one might expect rural coastal Maharashtra to be. Filled with coconut, banana, mango and bamboo, the roads are small and hemmed in by thick tall fences. There is a smattering of a few large homes and clusters of smaller mud and thatch houses.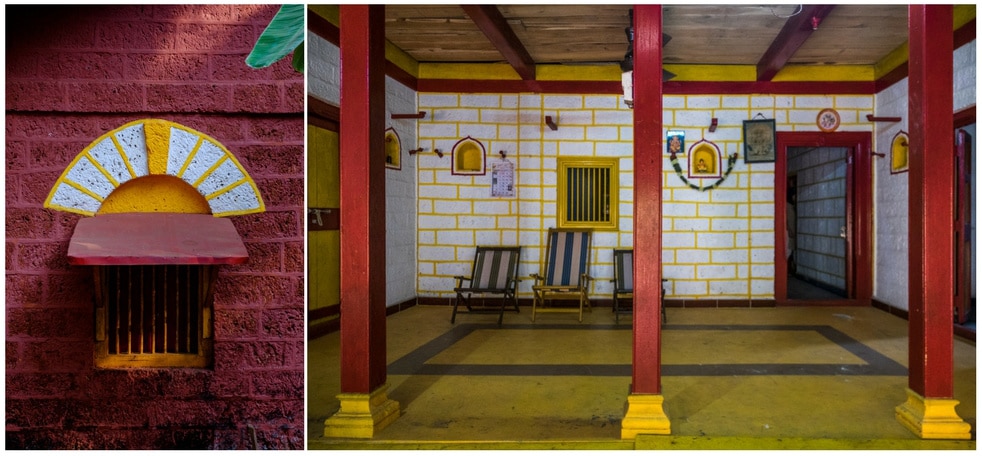 After asking for directions a couple of time, we turned onto a lane for Village Nirvana and we greeted at the gate by the friendly farm dog. The afternoon sun was hot for winter, but surrounded by lush greenery and painted an inviting brick red, the house was cool and comfortable. We decided to explore the house and grounds later and sat down to lunch, it was rather late and Priya, the lady in charge of catering and the house, was waiting with hot homemade Malvan cuisine.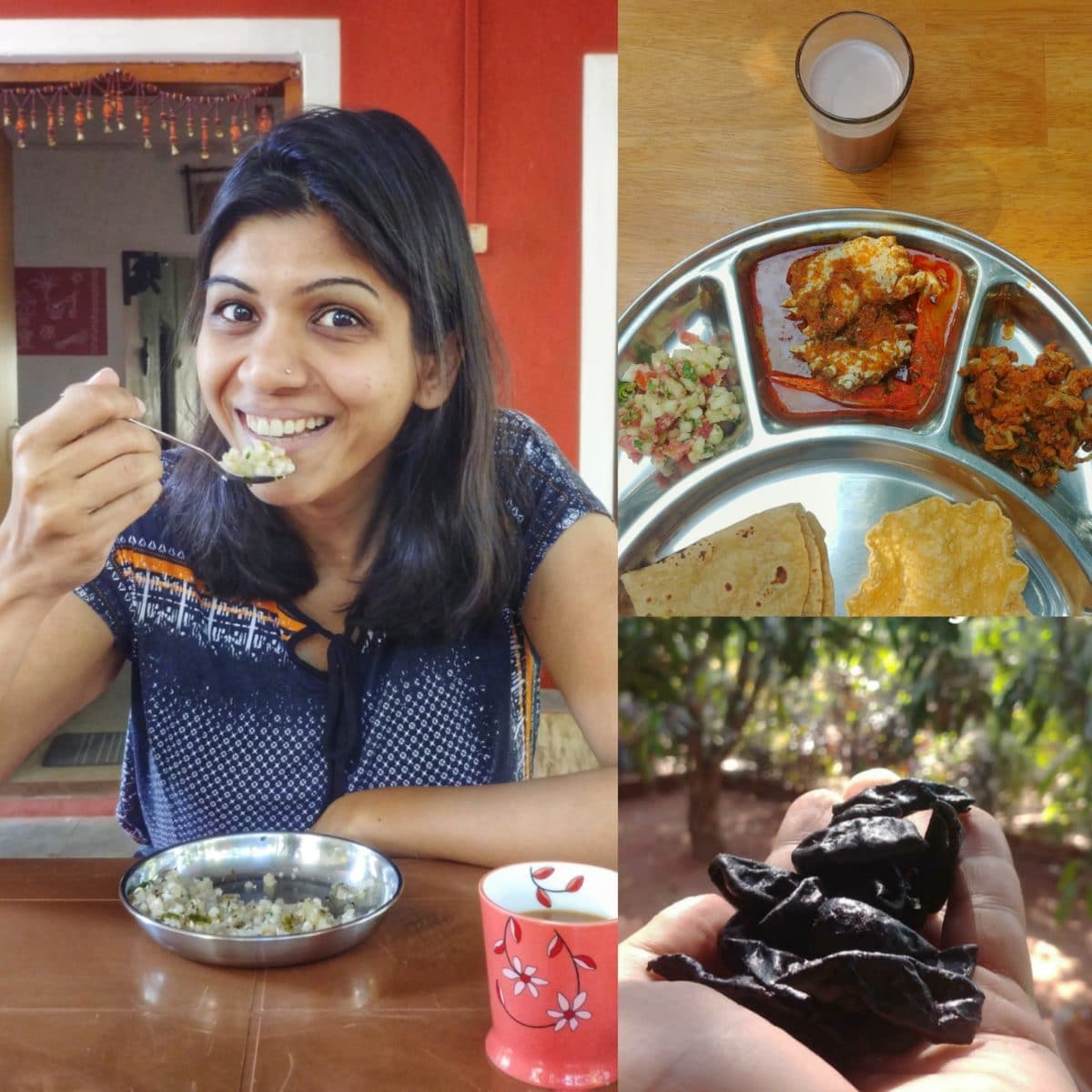 She had made Komdi Vade, a typical local specialty, accompanied with Malvan style lentils and local garden greens. The meal was probably one of the best we had eaten in the 10 days we'd been driving around (in the Malvan region) and there was silence as we stuffed ourselves. Komdi Vade is a chicken (komdi) dish made with coconut and served with small round fried puris (vade) made with wheat, unlike the puris in Northern India that are usually made with whole flour. The fried puri matches perfectly with the lightly spiced chicken and the Konkan style lentils with bits of coconut completed the meal. There was homemade sol kadi, which comes with every meal in this region and elevated the whole experience. An indication of what we could expect in terms of food during our stay in Naringre, we were slaves to Priya's cooking.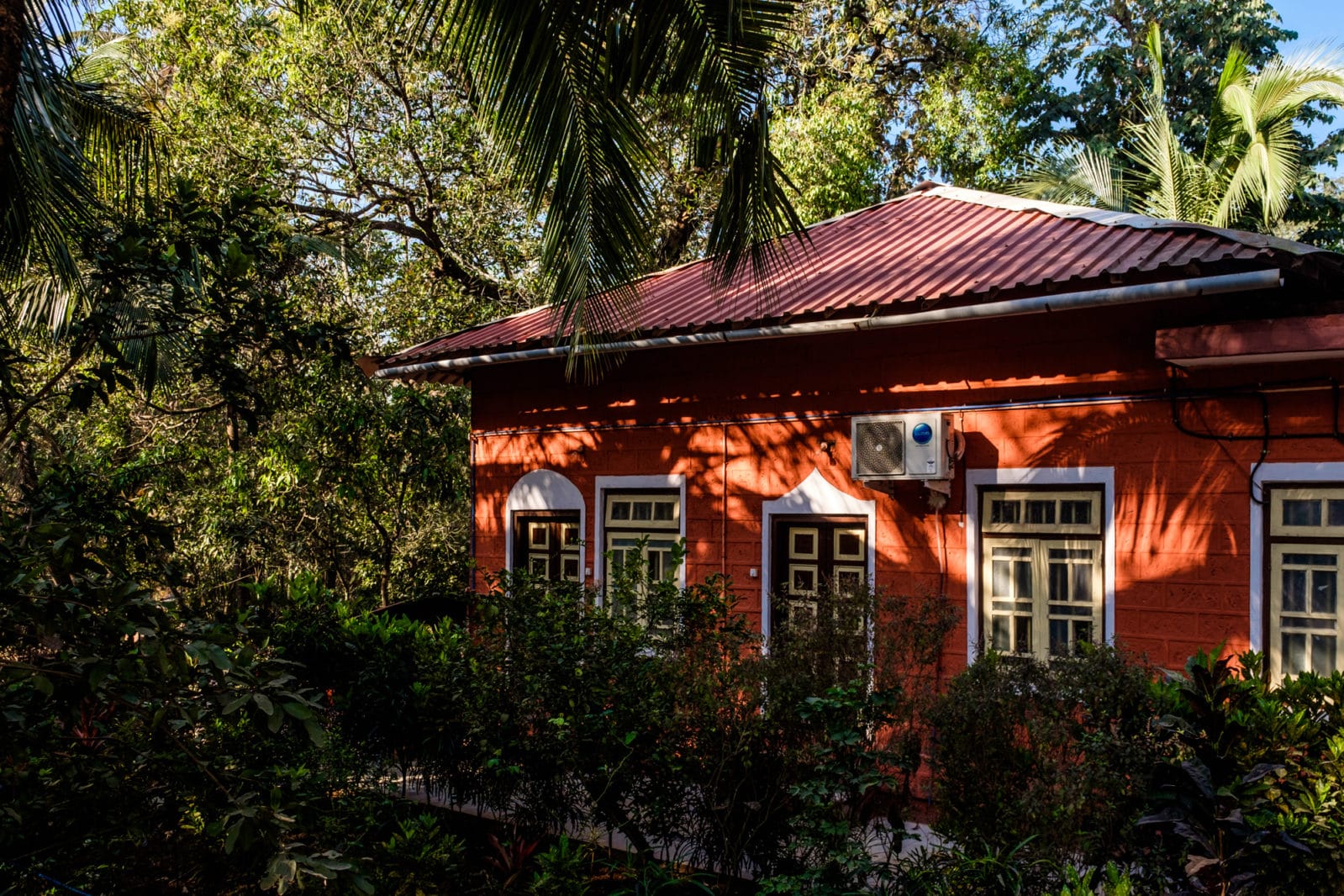 After several days of long drives, exploring forts, temples and old palaces, we were happy to spend a couple of days doing nothing, and Village Nirvana at Naringre was the perfect place to do just that. The house is small and cozy with a common living space, a couple of bedrooms, large kitchen (which I was happy to use) and an enormous garden in levels. There were hammocks and we spent a lazy afternoon napping under the shade of the broad palm leaves as the sun slowly dipped west. The evening saw us lounging in the living room reading and catching up with work on the website and other social media. The internet had been terrible thus far on the trip and while tiny Naringre village in the middle of nowhere had absolutely no Airtel or Vodafone reception, there was excellent wifi, which we have to admit we were quite happy about.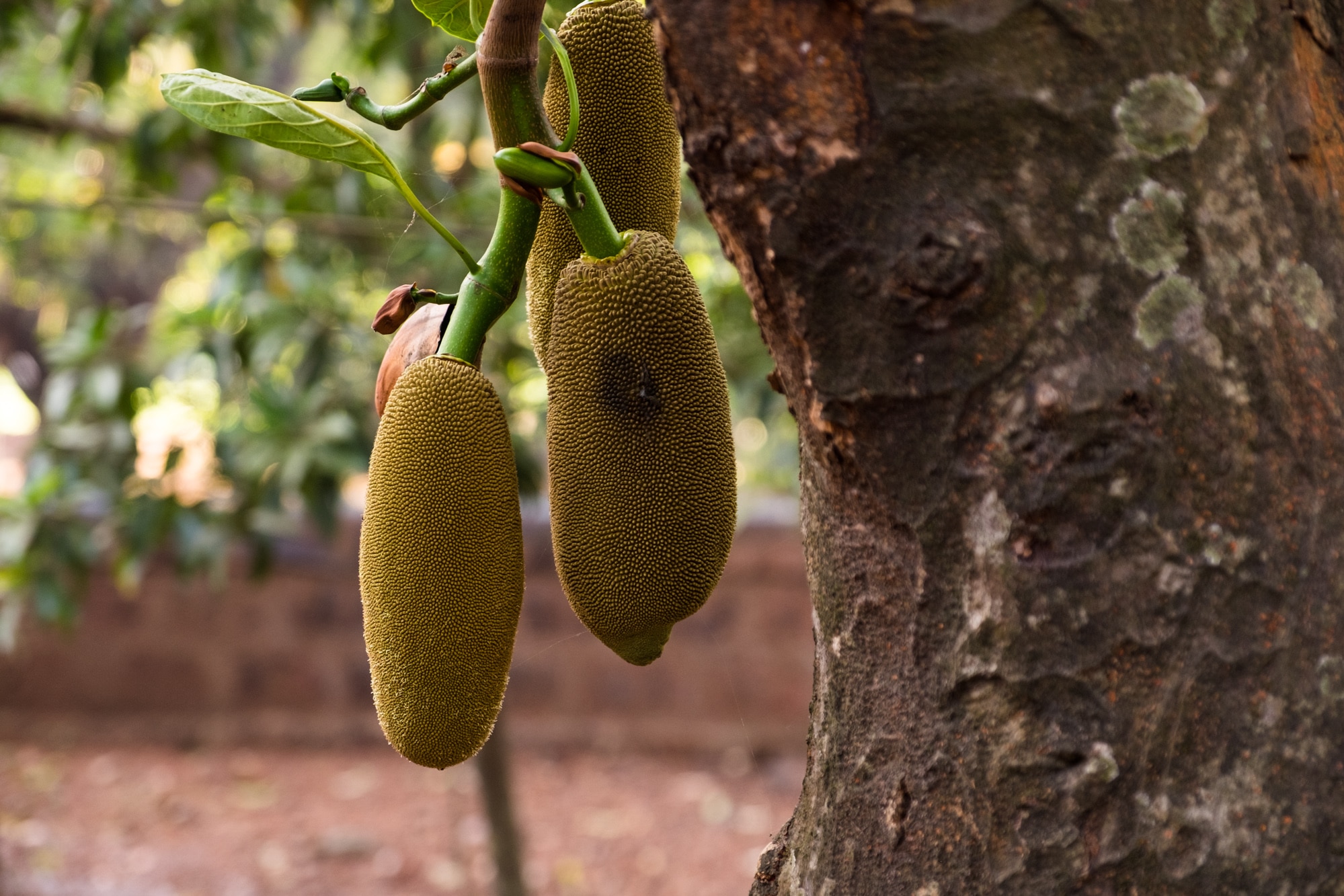 Dinner was another excellent meal with rava fried prawns, a Konkan must have, and Valache Birdhe, a gravy made with field beans, coconut and lightly sweetened, a traditional CKP dish which was new and different. The sol kadi was ever present, and Priya made it slightly sweetish, which was quite different from what we had had in other parts of the state. Priya makes her own Malvani spice mix involving over 15 spices, a recipe passed down from her mother, and has large vats of dried kokum in her home. There is a welcoming smell of coconut in her kitchen and her food is probably the most authentic Malvan cuisine we ate during our entire trip. Full and happy we went to bed dreaming of more food and the cooking class Priya had promised me the next day.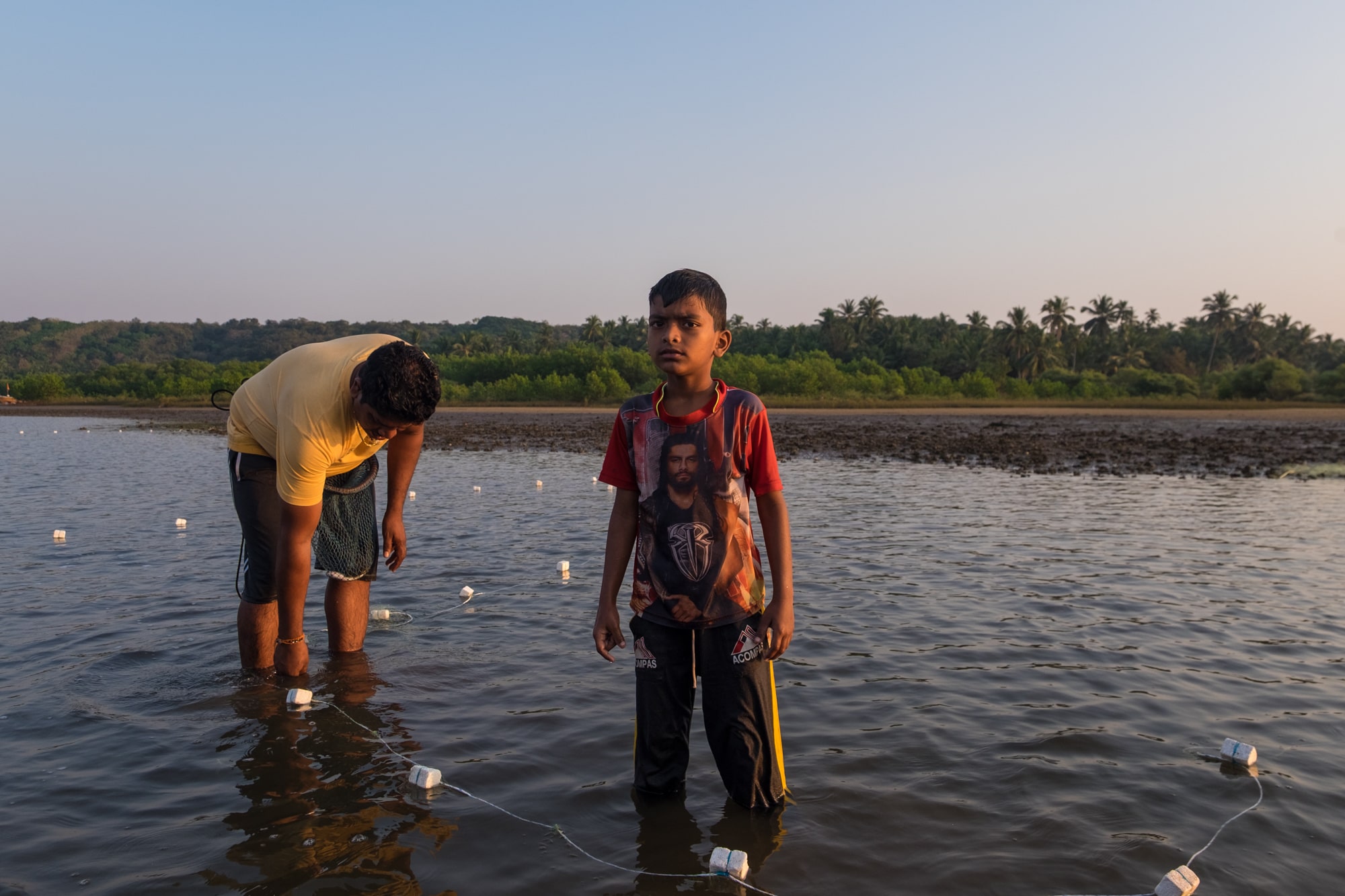 The next couple of days passed us by in a slow blur. There were hours spent reading on the hammock, long walks through the fields where the owners grow lime, areca-nut, chikoo, cashew and banana, chatting with Priya about the intricacies of Konkan cuisine and the subtle differences across communities and watching the sunset on the nearby Tambaldeg beach.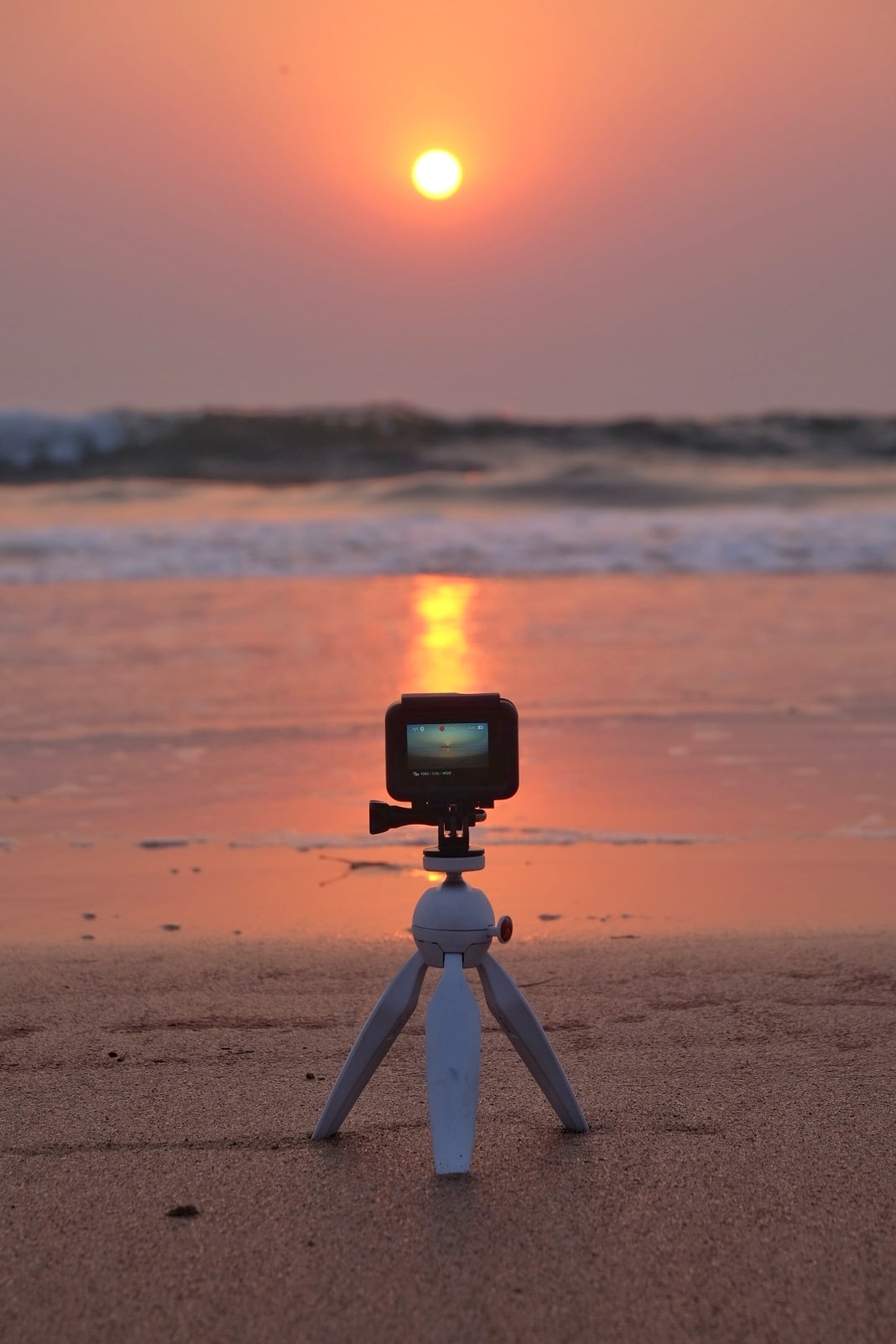 Pristine and untouched, the beach was beautiful, with clean clear waters and soft golden sand. The evenings saw a few locals walking or swapping stories about their day, and we partook in this ritual on a beach that seemed straight out of a faraway exotic land. I also learnt how to make Malvani style crab curry, which is a bit time consuming but quite easy if you have the right spice mix and the omnipresent dried kokum bits that give the cuisine its unique flavour.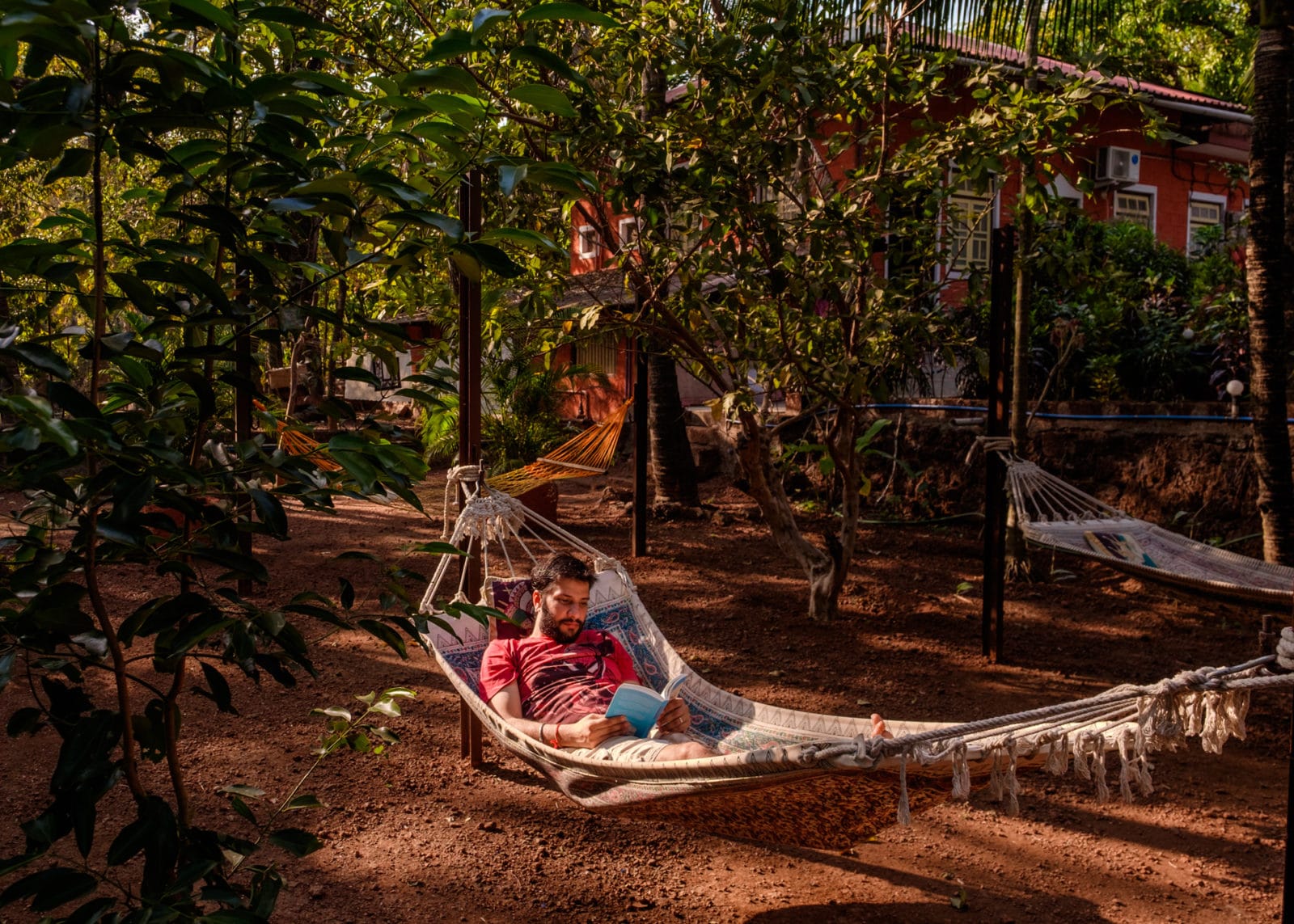 Reinvigorated and suitable charged up, we were ready to get on the road again. We joked about taking Priya with us to Bombay, and she very generously gave us a small packet of her own homemade spice mix, which I hope to put to good use. It was only as we were leaving did we realize that Priya was a vegetarian and while she rustled up excellent poultry and seafood, for her family and the guests at the villa, she never ate it. Interestingly, her in laws would clean the poultry or seafood and cut it as per her instructions, so she wouldn't have to touch it either, which speaks quite well of her in-laws. She and her husband had married of their own free will and the families seemed rather progressive. We promised to come back, one we didn't make lightly, as I am fairly certain Hoshner will drive the 9 hours from Bombay to gorge on what is probably the best Malvani food in any homestay or hotel in coastal Maharashtra.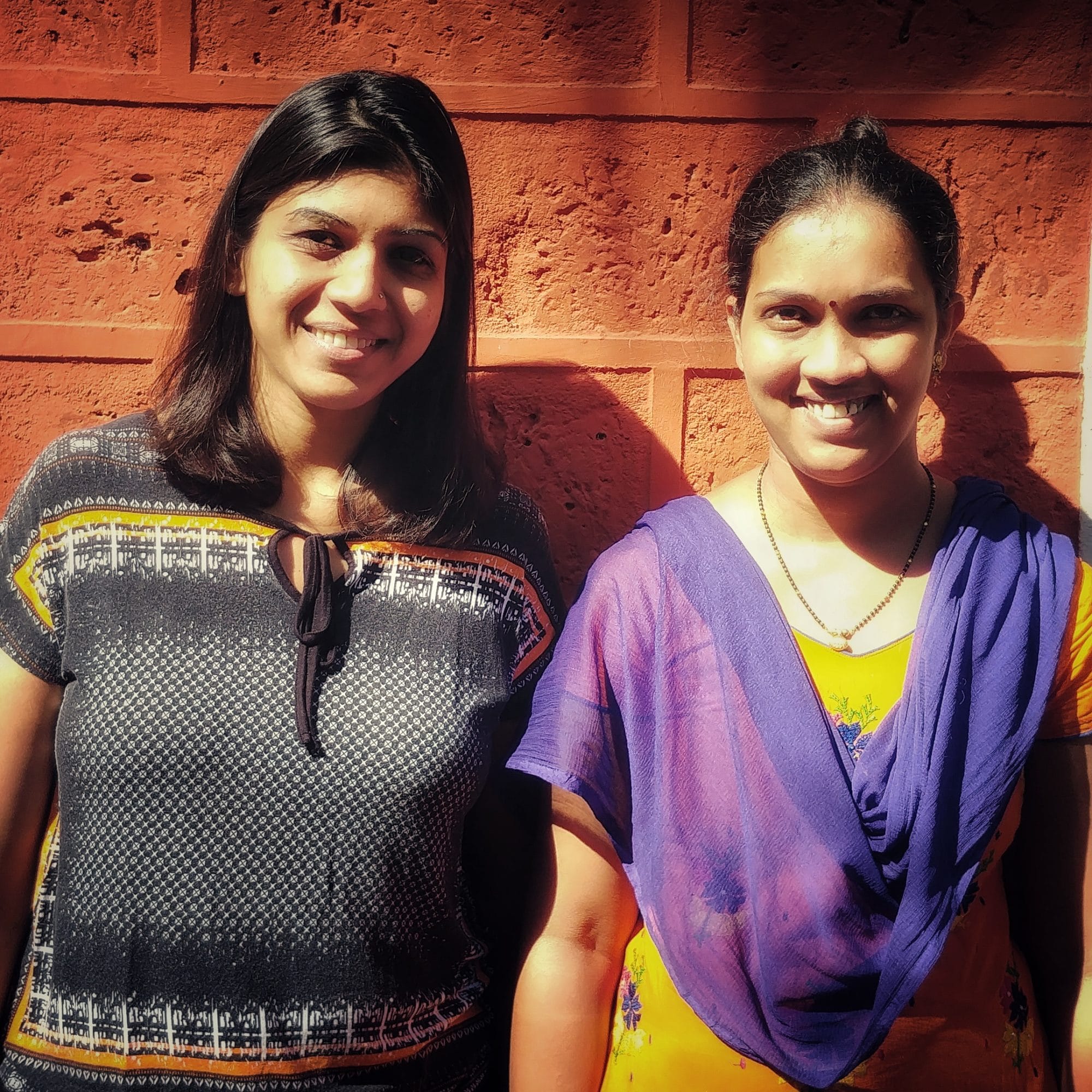 Some Useful Information:
How to get there: Naringre is about 500 kms from Mumbai, about 45 minutes away from the famous seaside town of Malvan and just 25 minutes from the famous Kunkeshwar Temple. Kankavli is the closest rail head which is about 45 kms from Naringre.
What to do: Village Nirvana is an ideal base to explore this part of the Konkan, especially if you are looking for something quiet and laid back. Malvan with its lovely beaches, all its watersports and the wonderful Sindhudurg seafort is just 45 minutes from here and makes an ideal day trip if you prefer to stay away from the madness. Make sure you drive by the many quaint village homes and temples in the area, spend some time at Tambaldeg Beach and take a serene boat ride down the Annapurna river. Visit the Gajbadevi Temple for stunning views of the beach or spend time helping out at the farm or fishing in the river. 
You can book all this though Trippin Traveller which organises wonderful rural tours in Naringre and can also book your stay at Village Nirvana.