As travellers we are always encouraging everyone to wander around their own backyards and explore more of India. When we began our journey, we started looking for interesting places to visit in Mumbai, uncovering some of the hidden treasures casually strewn around the city we call home, from the Chinese temple in Mazgaon, the only one of its kind in the city, the absolutely gorgeous Mughal Masjid on Mohammed Ali road with its lovely Iranian blue tile work or Gilbert Hill, the 65 million year old crop of rock which survives in the middle of bustling Andheri.
Those initial explorations were about uncovering the hidden Bombay and showing you a side of the city you may not know existed. This round is more about exploring those facets of Mumbai, so of which are well known, but due to our penchant for seeking treasures far and wide,  are usually ignored or saved for another day. Well, that day is now and we encourage you to step out and peel back a few more layers of this fantastic city! So here is our list of some of our (now favourite) places to visit in Mumbai !
Dharavi
Lets start with Mumbai's most (in)famous locality. It's so large you can see it from the sky and is called Asia's largest slum. However, if you spend even an hour roaming its narrow by lanes, you will realize that this description does this fascinating corner of Mumbai a huge disservice; Dharavi is so much more.
We have been wanting to visit Dharavi for a while and finally got down to it a couple of weeks ago when we did a Dharavi Tour with Xenia Cities, a company with whom we had done a very interesting British Raj tour in Delhi and which offers good guides and service. A once swamp sitting on the banks of the Mithi river, Dharavi spread over 525 acres is estimated to house over a million people, with a population density of an incredible 850,000+ people per square mile. To put this in context, overcrowded Mumbai has a population density of 'only' 74,000 people per square mile.
Interestingly, unlike ghettoised Mumbai, in Dharavi people of all caste, creed, language and religion live side by side and mosques and churches share space with temples and 50 odd public schools. Ahad, our guide, a local from Dharavi was keen on showing us his home, probably India's largest small scale industrial centre. From recycling to dyeing to small scale production leather goods, pots and an incredible range of products, there's probably nothing the small entrepreneurs that make up this thriving, throbbing city within a city can't make or do. To give you an idea of its scale, Dharavi's 15000 single room factories generate between USD 700 – 1 Billion annually!! Now would you call that a slum ?
Some Useful Information: Whist you can visit Dharavi on your own, it is probably better to go on a guided tour (at least for the first time) because the place can be overwhelming with a maze of lanes! Tours will typically show you the industrial and residential areas of Dharavi, including small factories producing a myriad different items as well as places like the potters colony.  There are lots of different tour companies which offer Dharavi tours, we did ours with Xenia Cities and we have to say the experience as well as our (english speaking) guide, Ahad, was top notch.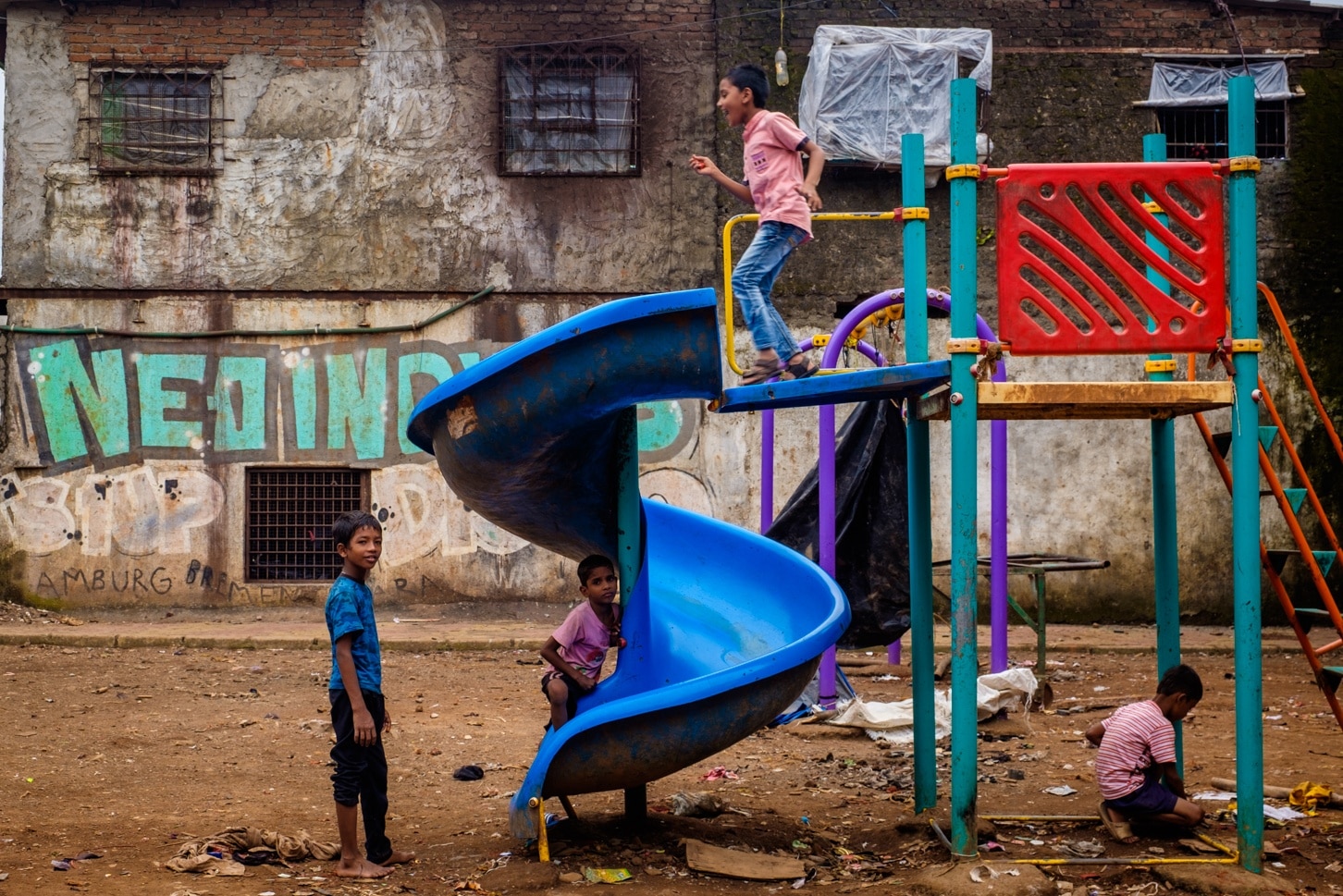 Bhau Daji Lad Museum
Now this is another place we have been wanting to visit since it reopened in 2008 after a 5 year restoration project, and finally got down to it in 2018. And we are so glad for it. Built in 1857, it is the city's first museum and an absolutely stunning structure. The museum building was built in a style that was designed to be awe inspiring and showcase the grandeur of the Empire in Bombay, which the British considered to a preeminent city of the Raj and the gateway to the east. Today over a 150 years later that grandeur is still on display in the Museum's 'Hall of Wonder' with a high Victorian design, grand wrought iron palisades, staircase railings, arched supports, and Corinthian capitals and columns brought all the way from England. With richly coloured details, textures, and etched glass and gold gilding, the museum appears nothing less than a palace. Descriptions really don't do justice to the beauty of Bhau Daji Lad, named after an Indian gent who was closely involved with the setting up of the museum, so we suggest you hop on over yourself. Prepare to be amazed!
Some Useful Information: Bhau Daji Lad is located in Byculla in the same complex as the Zoo. The Museum is open everyday except Wednesday from 10am to 6 pm and costs INR 10/- for Indians and Rs 100/- for International visitors. Photography is allowed but large bags and backpacks are not.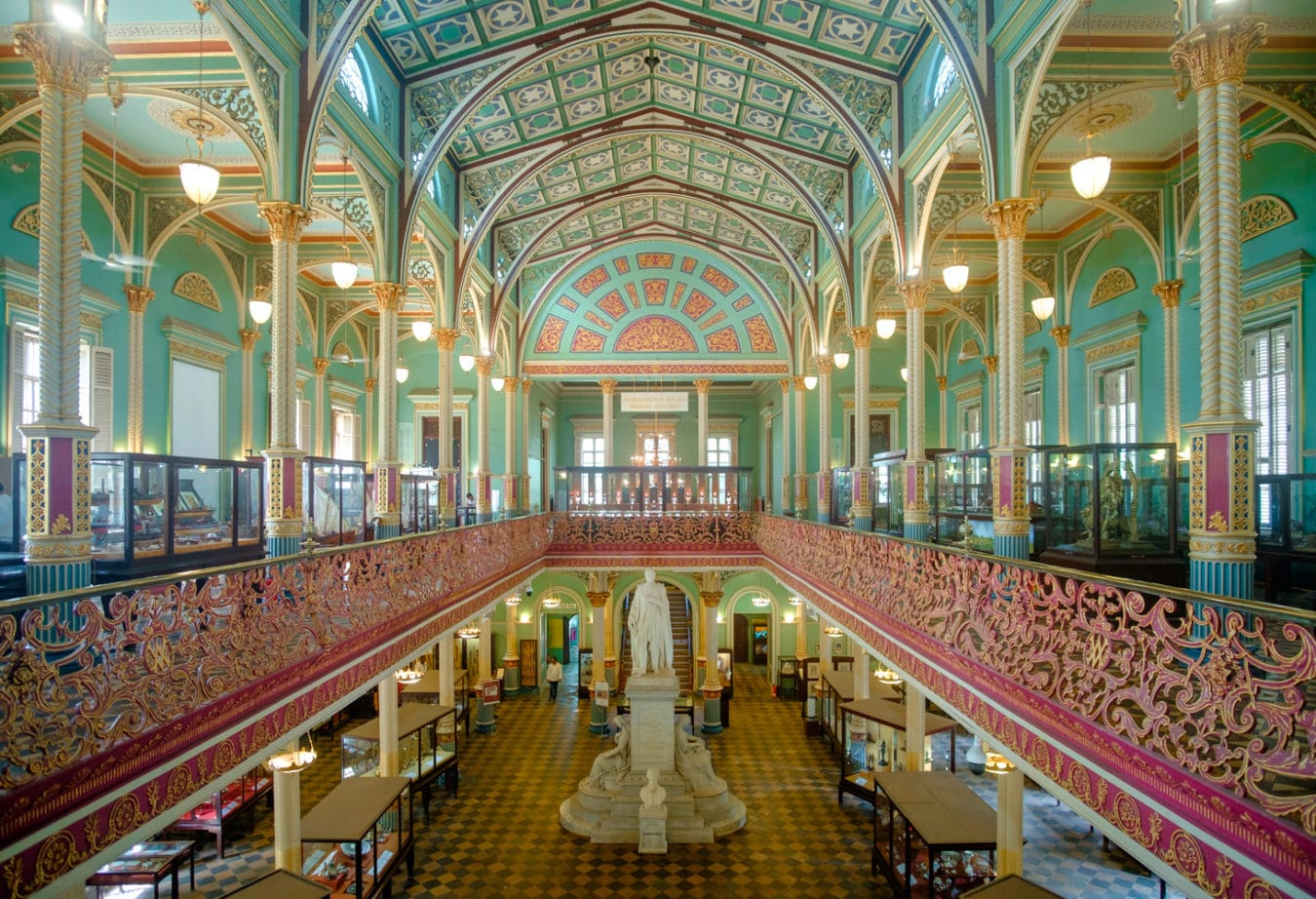 VT Station Museum
From Bhau Daji Lad in Byculla we travel a few kilometres south to another British era wonder, the UNESCO recognised CST station at Fort. Now while everyone who lives in or visits this city has seen the towering Gothic architecture of the station building not many have seen it from the inside. This became possible when in 2012, the railway administration opened the CST building for guided heritage tours. For a person who has lived in Bombay all his life and loves the cities British era architecture, this was simply a revelation. From the grand cantilever staircase constructed in such a way that it required no support to all the little carvings of Owls, Parrots, Gargoyles and the like you cant help but gawk in awe at the incredible amount of work and intricate detailing in play there. The Railway Museum on the ground floor, showcases the history of the building as well as the railways in India with lots of interesting exhibits including an old timetable book, information on the first routes, early station names and rare photographs from around Bombay, including early sketches of this iconic monument.
Some Useful Information: The CST Museum is open on weekdays from 3 to 5 pm. Entry costs Rs 200 including a (compulsory) guide. Photography is allowed inside so make sure you get your camera!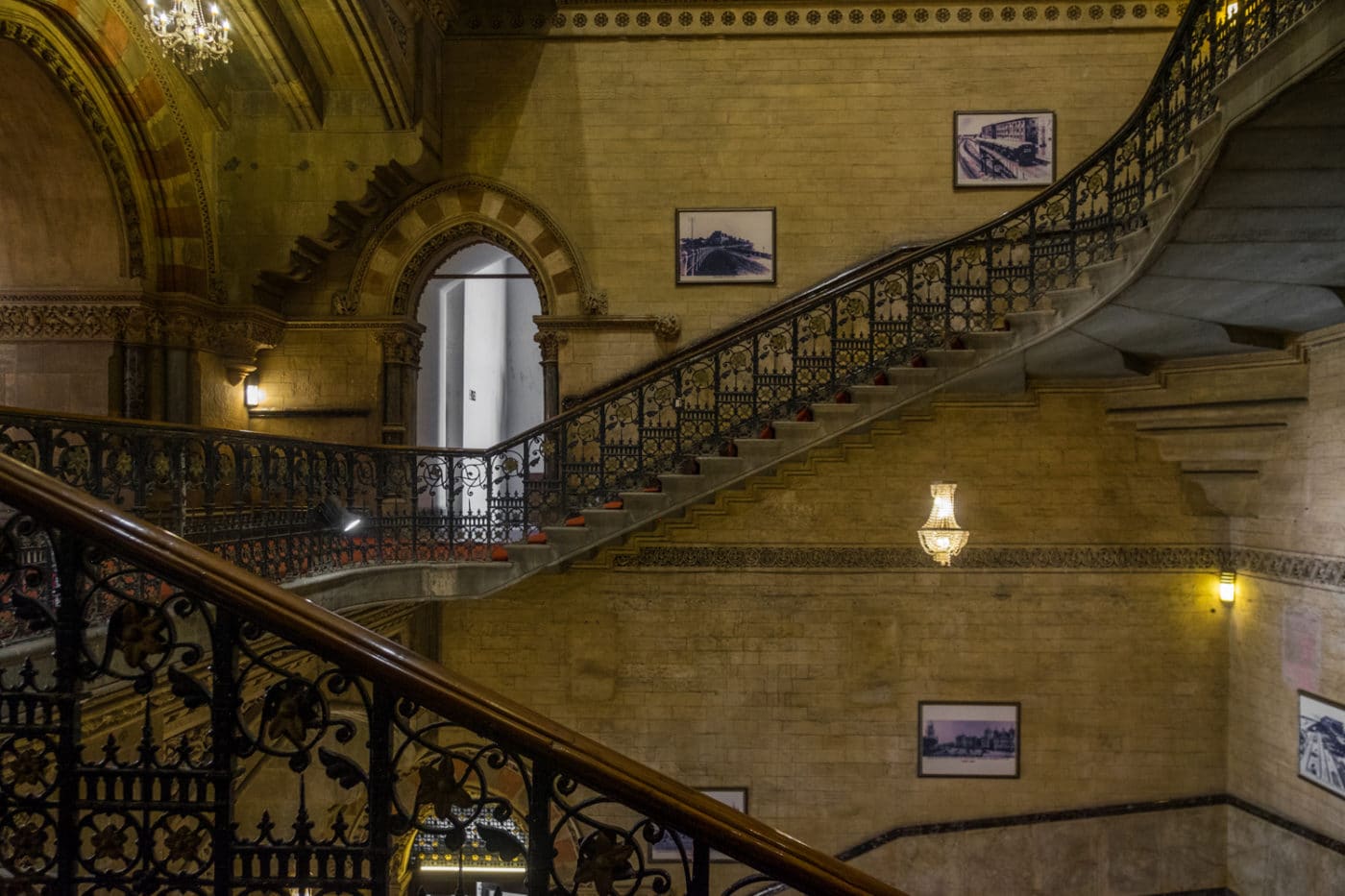 Elephanta Caves
Now of course everyone knows of the Elephanta caves, but how many people who have lived all their lives in Mumbai have actually visited it (sorry, school picnics are not counted!). Elephanta Island got its name from an ancient elephant statue discovered by the Portuguese when they controlled the islands in the mid 1500s. They tried to lift the statue to transport it back to the mainland but it apparently fell and shattered. However the statue was later restored by the British and now sits at the Bhau Daji Lad Museum (yep the same one from above), at the right side of the main entrance! Incidentally we had seen thet statue but were unaware of its history until we visited the island.
We've always feel that when visiting ancient monuments, the experience can be incredibly enhanced by having along a good guide, and we try and engage one where possible. Our guide, Tombi Singh, a Manipuri who has lived in Mumbai for the last 25 odd years, was full of knowledge, stories and myths and brought the caves and carvings alive with his narrations! We were pleased that we decided to go on this guided tour of Mumbai with Xenia Cities rather than wander on our own as it gave us a very different perspective of caves and its history. The main cave is staggering with the famous three headed Shiva and a huge Shivling chamber with 4 entrances protected by massive towering carved guards on all sides. All 4 corners of the cave has cravings and each of them tells a story from the life of Shiva.
Whilst the caves on their own are worth making the hour long boat ride, a fun adventure as well, from Gateway of India, not to be missed is the short hike up to the top of the caves. A quiet hike on the lovely forest path has quite a few opening in the foliage, with sweeping views of the city from afar. At the end of the short walk there are two massive (and we mean massive) cannons and the remains of a small fort built by the British as a WWII defence against the Germans and Japanese. 
Some Useful Information: Elephanta Island can be reached via a 45 minute boat ride from the Gateway of India. Ferries typically leave every half hour or so from 9am to 5pm. You can visit Elephanta without a guide though having one will add more value. There are also local guides available at the caves and the tourism department offers a free guide at the caves itself, but of course here you have to accompany a large group.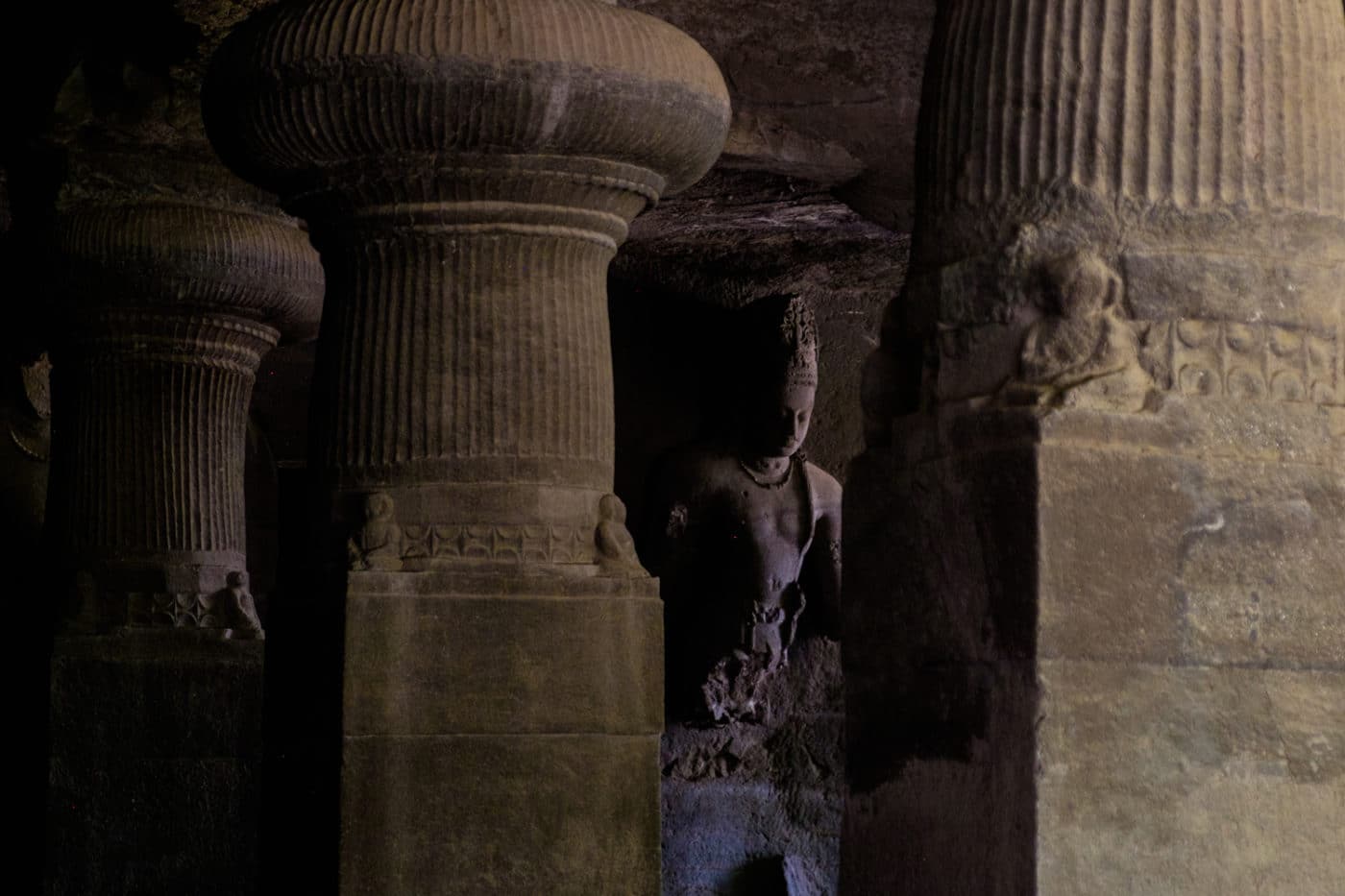 Exploring Mumbai's urban villages.
Mumbai is truly a melting pot of different cultures, languages, ethnicities, regions and religions all of which contribute to making the metropolis a fascinating place to explore. Over the last couple of years we have explored many of Mumbai's villages, which house different communities that over generations have left their unique stamp. Each of them has their own character which comes across in the food, architecture and even to an extent in the way people look, dress and interact. These places make for interesting photo walks and are recommended for anyone who wants to experience and understand the tiny pulses of  Bombay and what holds the city together.
You could choose to walk the lanes around the Chinese Temple in Mazgaon to see what little remains of Chinatown, or wander the lanes of Kotachniwadi in Girgaum next to Charni Road which is one of the few surviving hamlets of the East Indian communities, where you will fine quaint, colourful homes with carved wooden verandahs seemingly a world away from the bustle.
Another interesting place to explore is the Worli fishing village which you can access from the first left ahead of the Sealink (enter from the lane next to the Sea Corner Restaurant) on the Worli side. This Koli settlement is a joy to walk through with recently made over houses painted in bright colours, beautiful views of the Sea Link and the tiny Portuguese era Worli Fort. Lastly one can also explore the many villages around Bandra like Chuim or Ranwar. Ranwar is particularly interesting with the Christian influence and street art including massive paintings of iconic Bollywood scenes as part of the Bollywood Art Project (B.A.P)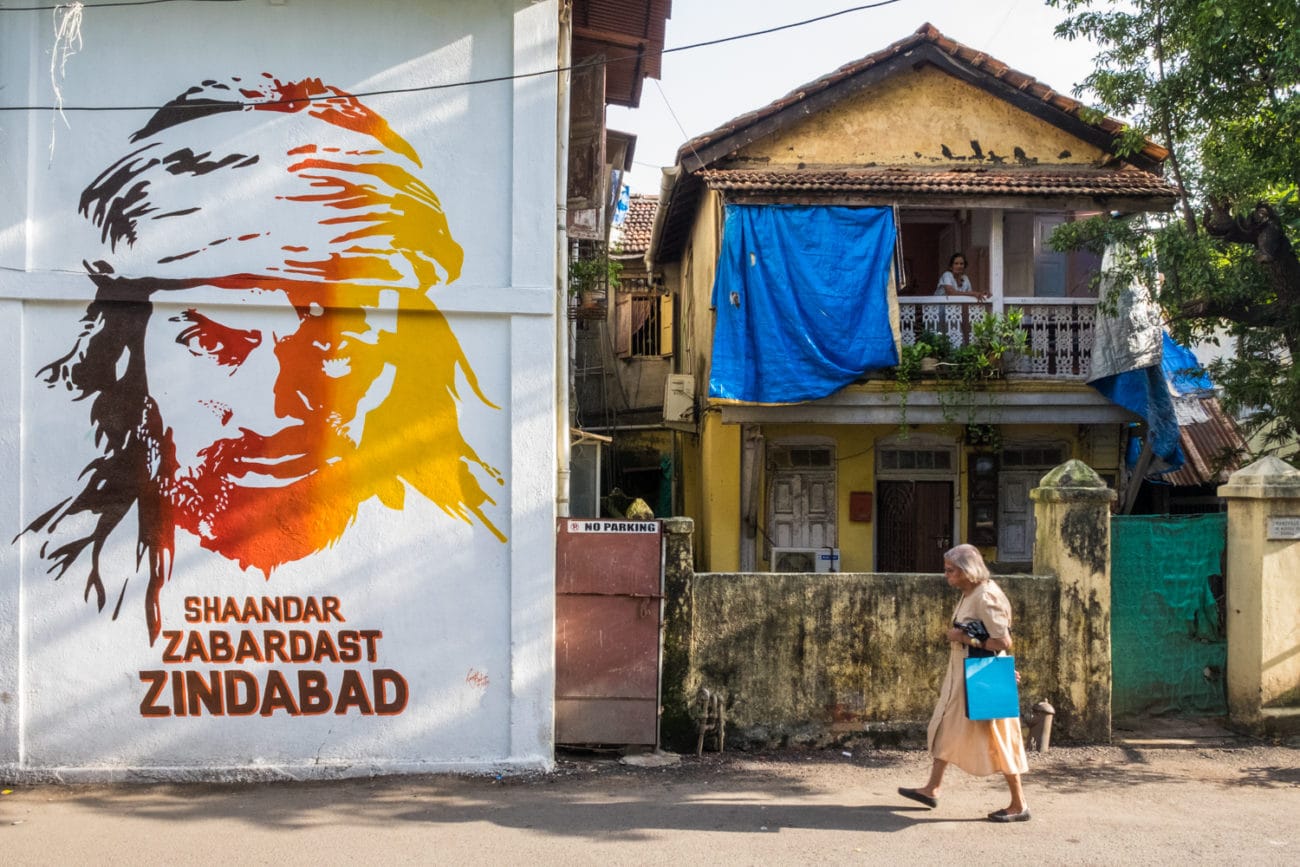 Do you know of any other interesting places to visit in Mumbai ? Let us know in the comments below!