A version of this story first appeared on Firstpost.com as part of a series of weekly dispatches from the road in Uttarakhand. #FTravellers 
"It's only 6-7 km, you can walk, it's easy," advises the guy at the lone store that was open in the Mukteshwar market. He went back to unpacking cucumbers from a large crate and Hoshner and I looked at each other slightly aghast. It was a Sunday and we'd missed the last and only bus back to our village and it seemed the taxis guys had all settled in for their Sunday siesta. After much deliberation, where a couple of other (un)helpful souls in the store gave us the same grave news, we decided to walk. It was mostly downhill and couldn't be that hard. It was Day 2 of our Uttarakhand journey and it was already an adventure.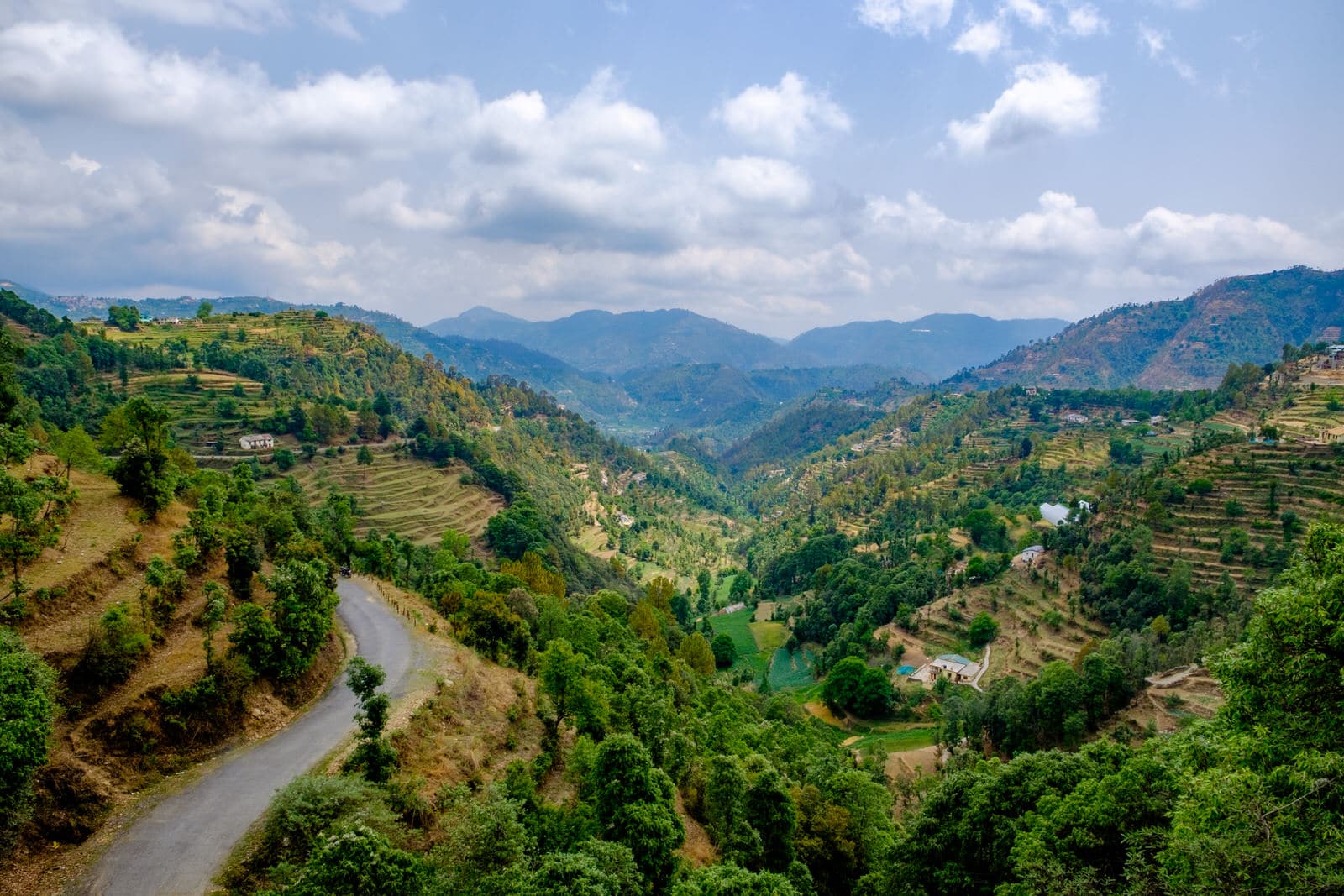 We were staying at Colonel's Cottage, the home of Colonel Anita Mishra, who retired here, in a village called Kasiyalekh. We'd come for the day to check out the old British-era houses and Chauli ki Jali (the main view point) in Mukteshwar. Indians love their viewing points, and from the hills of Kerala to the ghats of Maharashtra to the peaks in Nagaland, there is always a 'view point'! And like all good tourists, we hopped on to the 9 am bus from Kasiyalekh and rode the hour's journey to Mukteshwar, also famous for its ancient Shiva temple and the impressive IVRI (Indian Veterinary Research Institute) which was shifted here from Pune in 1893. The bus ride was beautiful — once we got over our initial fear of sitting in a bus while in the mountains, that is. We were struck by the colourful houses that dotted the vast landscape, one giant hill after the other, thick with greenery and vegetation despite the summer months.
Once in Mukteshwar, which finds mention in Corbett's Man-eaters of Kumaon we admired the typical wood-and-stone old British-era bungalows — some rundown, others spruced up. One was now a 'human' hospital, declared in a large difficult-to-miss sign, just in case anyone sprinted to the Veterinary Institute for a medical emergency.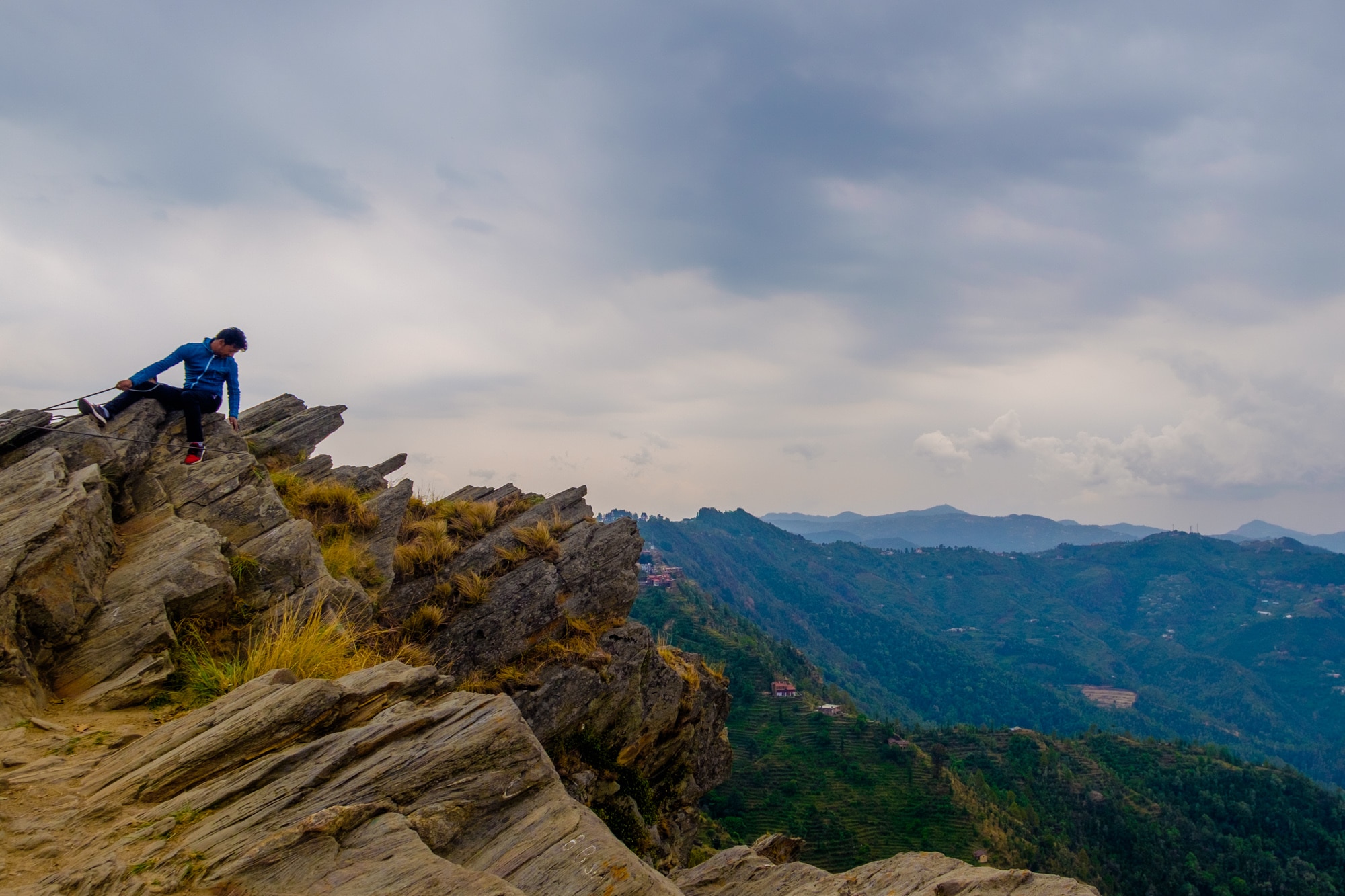 As promised, Chauli ki Jali was rather impressive, with undulating views of the hills and villages of the lower Himalayas (check out the cover photo!), and we spent a couple of hours, walking around, soaking up the sun, taking the requisite selfie and inhaling several cups of chai at the lone stall that was doing a brisk sale in Maggie and tea. Legend here has it that on Shivratri women who are hoping to conceive can attempt to squeeze through large holes in the rock face and will be blessed with child. I marvelled at the precarious position of the holes as a local at the tea stall recounted the legend, shrugging ever so slightly as he ended the conversation with, "some people believe".
But in the bright sunshine, far away from legends and impossible feats, the place had a festive air. A local group has set up a tiny zip lining rope and for a small sum, you can spend a few seconds in the air waving your arms and making sure pictures get taken. There was also a rock climbing set-up which a few brave men were attempting, some after much cajoling and ribbing. There was a general air of bonhomie around and having had our fill of the chatter, we moved on, walking the trails on the other side of the hill and circling back to town. It was a pleasant day, cool despite the afternoon sun, the sort of warmth one wants to embrace. We reached the little market — only to realise we were a bit stuck.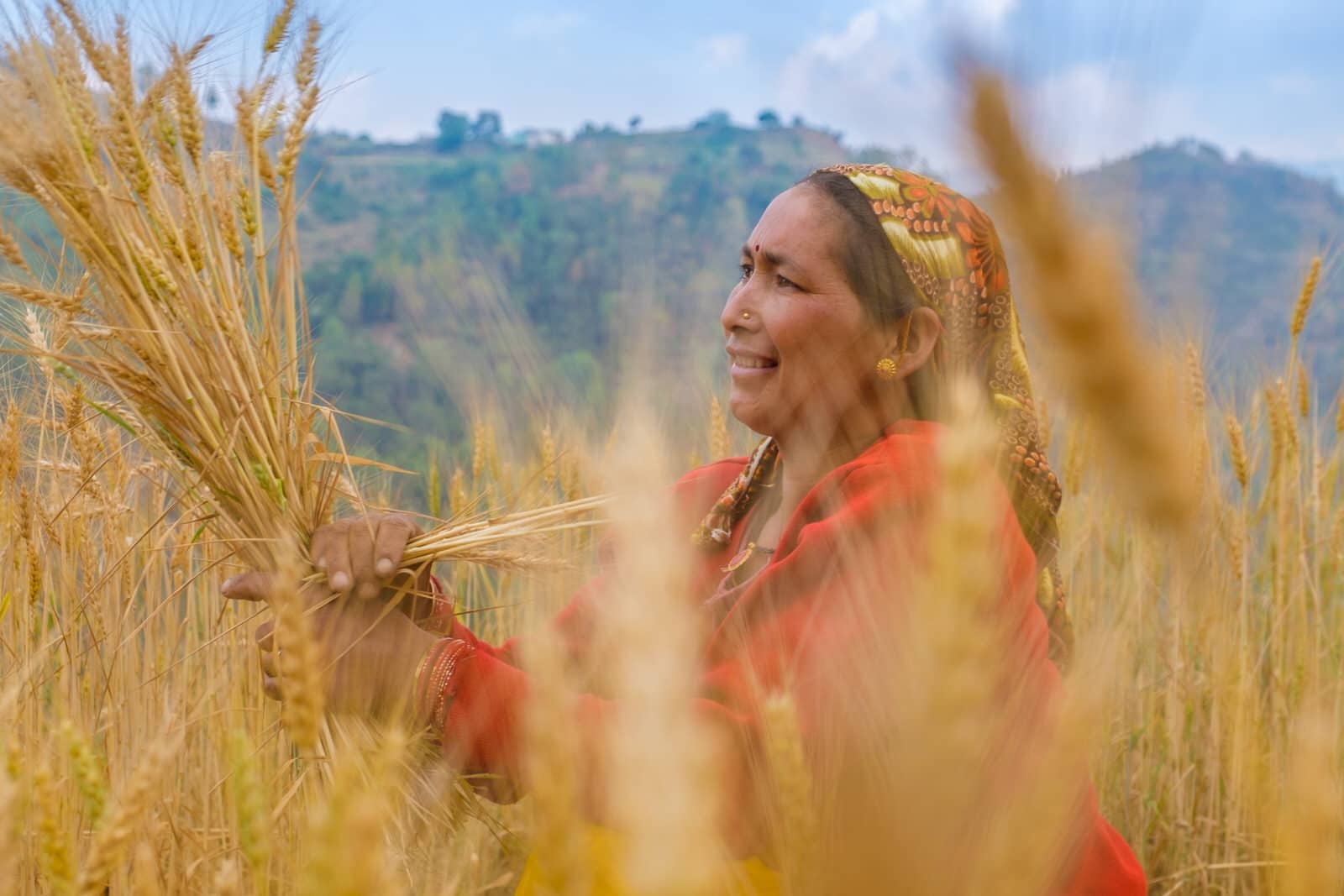 We started walking; it was all downhill and seemed rather easy. There were cute little houses on the way, a couple of big resorts that cater to tourists and vast greenery as far as the eye could see. We stopped a couple of times, once to check out the Kilmora shop, a local chain that employs men and women in the Kumaon region to produce a range of winter wear, generating employment and keeping traditional weaving practices and designs alive. We bought a shawl and a soft furry hat, realising that if this was summer, we were woefully under-equipped. A short distance later we chanced upon a charming wooden café perched on the side of a hill serving a variety of coffee, sandwiches and snacks and a few hot dishes. It was time for a coffee break and under the sun, we slurped on Nutella hot chocolate gazing out at the hills, the excitement of being there slowly mounting.
We'd walked about 4 km and the road started ascending a little. The waiter at the café suggested we try and flag down a passing car — running taxis as they are called here, locals who ply short distances and ferry passengers for a small fee. We did just that, squeezing into an already stuffed Alto, a mode of transport that was going to be the norm for us. Rs 30 later, we were back at the cottage, and spent the next couple of days reading, chatting with Colonel Mishra and the villagers around, and walking the terraced wheat fields in the hopes of finding our hill legs and getting a bit fitter.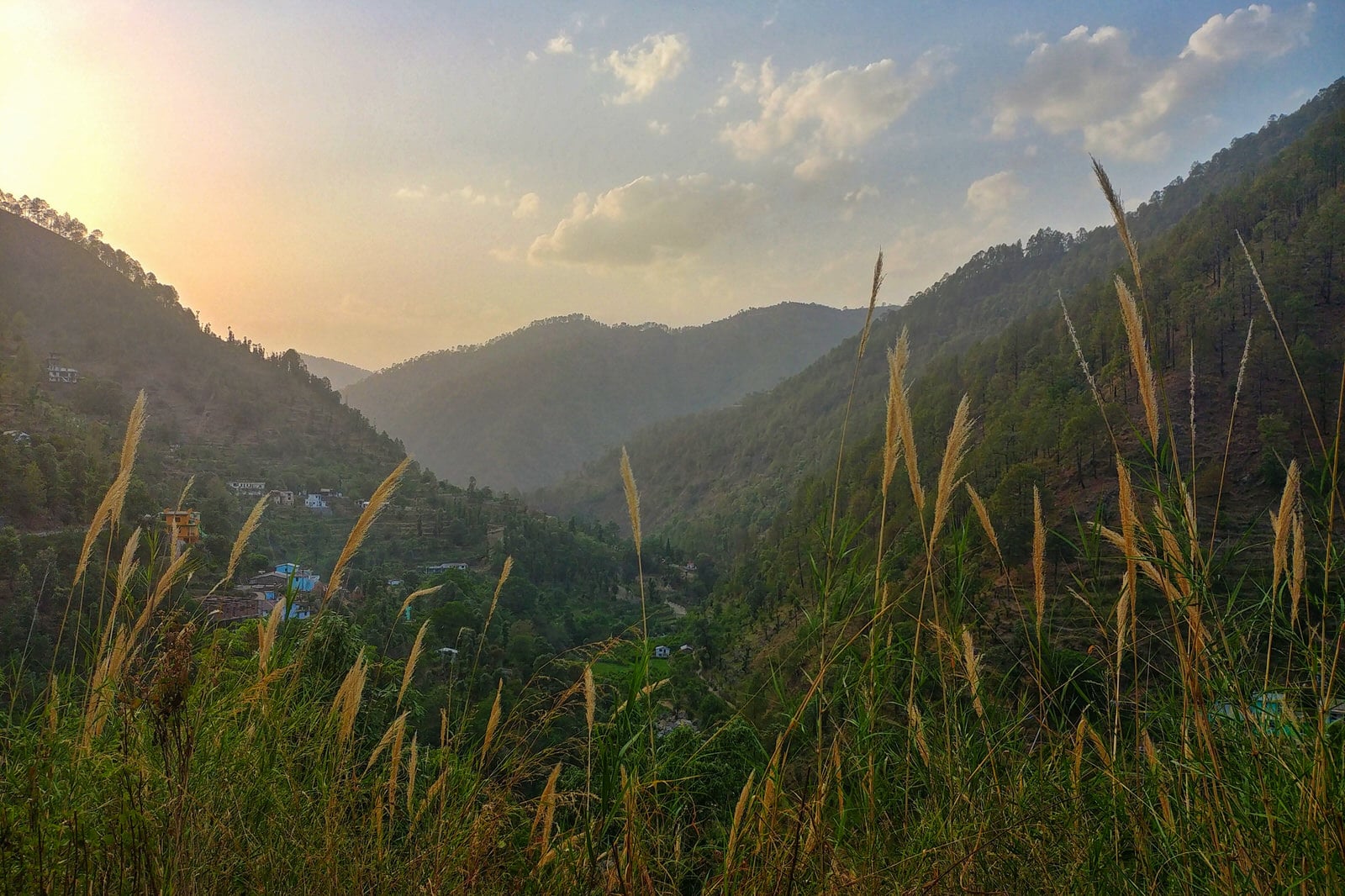 From Kasiyalekh, we detoured to Ramgarh, the fruit bowl of the state, hoping for some farm fresh fruit, before heading further north to Almora. Famous for its peach, apricot, plum and walnut orchards, Ramgarh was once the place to get the best apples in the country. But a slow temperature increase over the years has meant that it's too hot for apples and the farmers here now stick to the other fruit. "Apples have moved further north," says Harak Singh Rawat, a retired schoolteacher who has large orchards next to the home-stay we are at. The 72-year-old masterji as he is fondly called, now lives in Haldwani, the largest town in the Kumaon region, but comes up often to the farm and finds no substitute for the clean pure air and life of a farmer. We readily agree: after four days in the hills we feel stronger, and are definitely not missing the heat, dust and pollution that is a part of city life. After a couple of days of walking the orchards, sampling various fruit, admiring the beauty of the rhododendron tress that were slowly shedding, and understanding the subtle cultures of the Kumaon region, it was time to move on. Stay tuned for more adventures, stories and pictures as we move further north into the mighty Himalayas.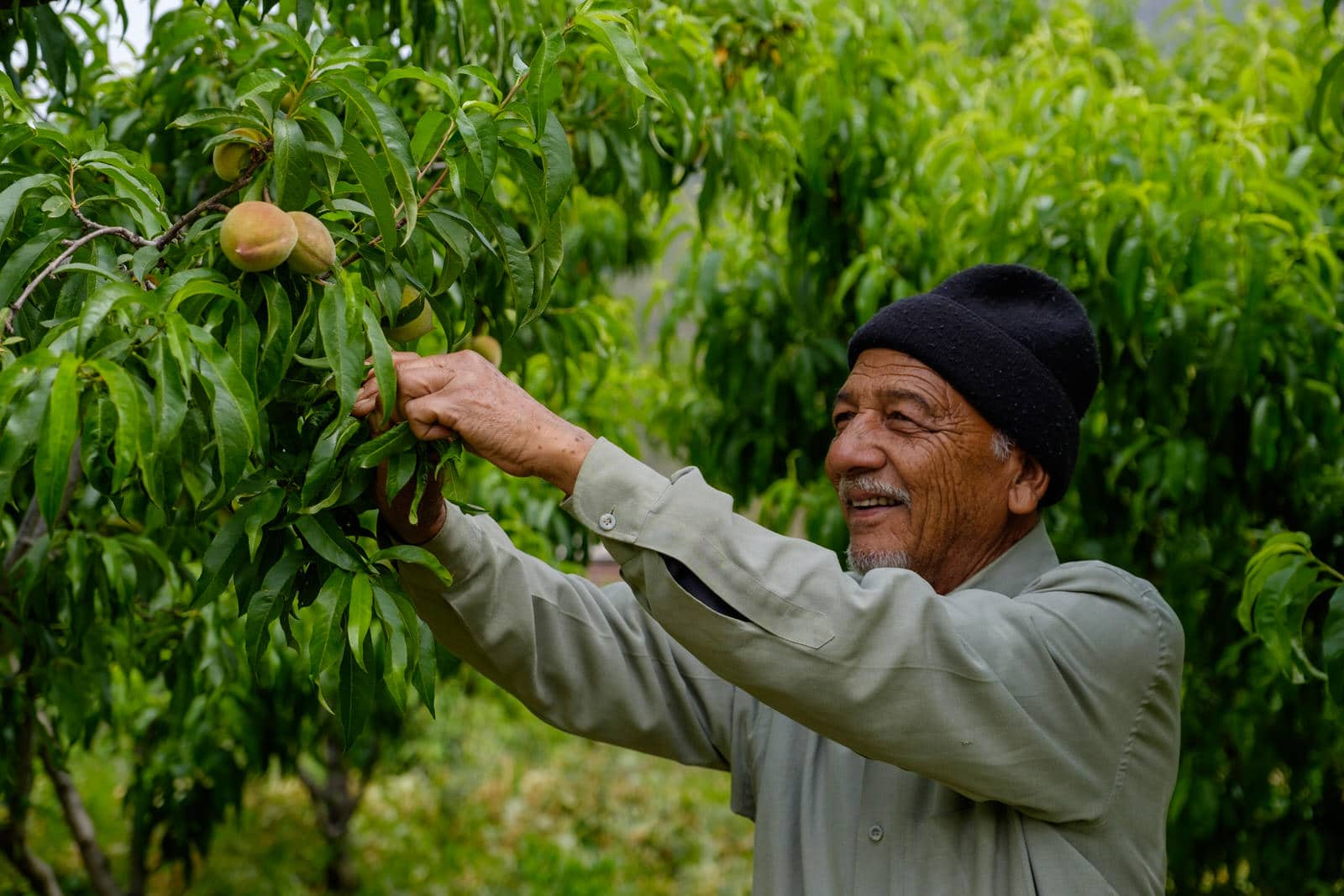 Some Useful Information:
Kasiyalekh is a small town a few kilo meters south of Mukteshwar, set amongst lovely terraced fields. At just under 2000 meters the weather is pleasant all year round and the region gets snowfall in winter. Kasiyalekh is accessible via an 2 hour drive from Kathgodam, the nearest railhead.
We stayed at Colonels Cottage in Kasiyalekh, the home of retired Army Colonel Anita Mishra which made for some fun conversation.
Ramghar located about 60kms from Kathgodam, is known as the fruit bowl of Uttarakhand, fruits from here travel to markets all across the country. Typically June / July is the season in which fruits like Peaches, Plums & Pears are picked and it is a fun time to visit.
Ramghar has a Neemrana property, homestays and a few hotels to suit various budgets.