2017 has been a pretty good year for us. In 2015 we went on 'sabbatical' and in 2016 we decided that we wanted this to be more than just a sabbatical and made small steps towards putting the pieces into place, subsequently taking more concrete steps this past year towards making this a more permanent lifestyle.
2017 was also the year when we crossed the halfway line and explored our 15th Indian state, big bad Bihar! It's taken us two and a half years to cross the halfway mark and as we close out 2017 this seems as good a time as any to round up some our favourite moments of what has been challenging, enriching and fun year 🙂
Wildlife Firsts
Hoshner is a huge wildlife fan but up until 2017 we hadn't done any national parks as part of the reDiscovery Project and so decided that this would be the year of the Safari! Sort of bringing things a full circle because we first met on a wildlife safari trip many moons ago! 🙂 We travelled to Assam and visited Kaziranga, made our way though Satpura, Panna & Kanha in MP, trekked in the Bhagwan Mahavir Sanctuary in Goa and the Nelliyampathy forest reserve in Kerala. In the process we saw not only our first Leopard and Rhino, but also our first wild elephant. Before the year is out we are going to be back at Satpura (we leave tonight,, yaay!) on the trail of our first (fingers crossed) Sloth Bear!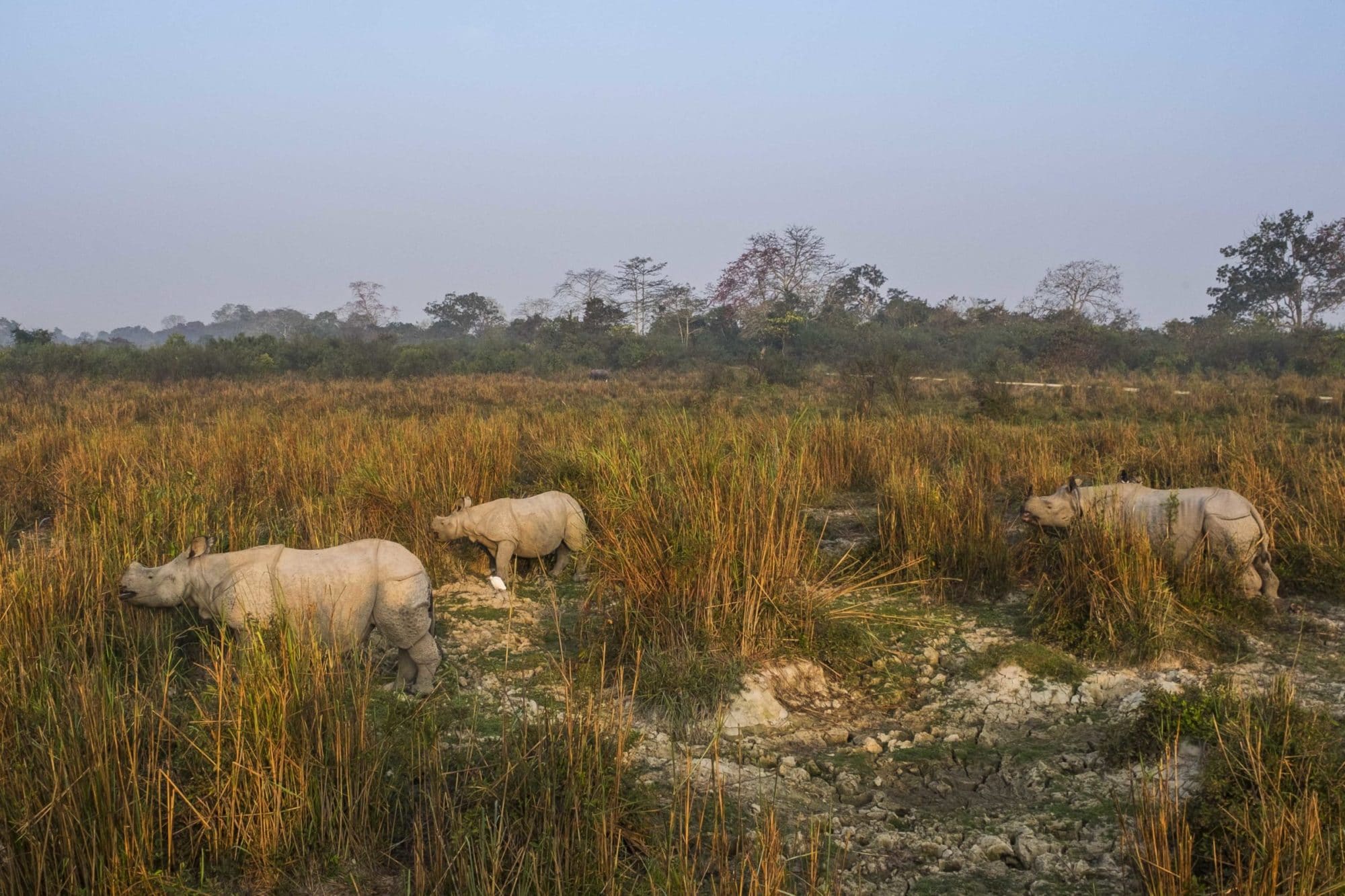 Launching our Podcast
This happened quite by chance. We ran into Mae Marriam, former Creative director at IVM Podcasts at a party hosted by the folks from the Daily Pao and one thing led to another and bam, we were doing a podcast. After a few fits and starts we finally launched in February of 2017 bringing our travel stories and adventures to a new audience through a whole new medium. In the process we knocked out two seasons, were featured on iTunes, appeared on the hilarious Cyrus Broacha's Podcast and received messages like these! We are now wrapping up the recordings on Season 3 which should launch in January of 2018. Sweet!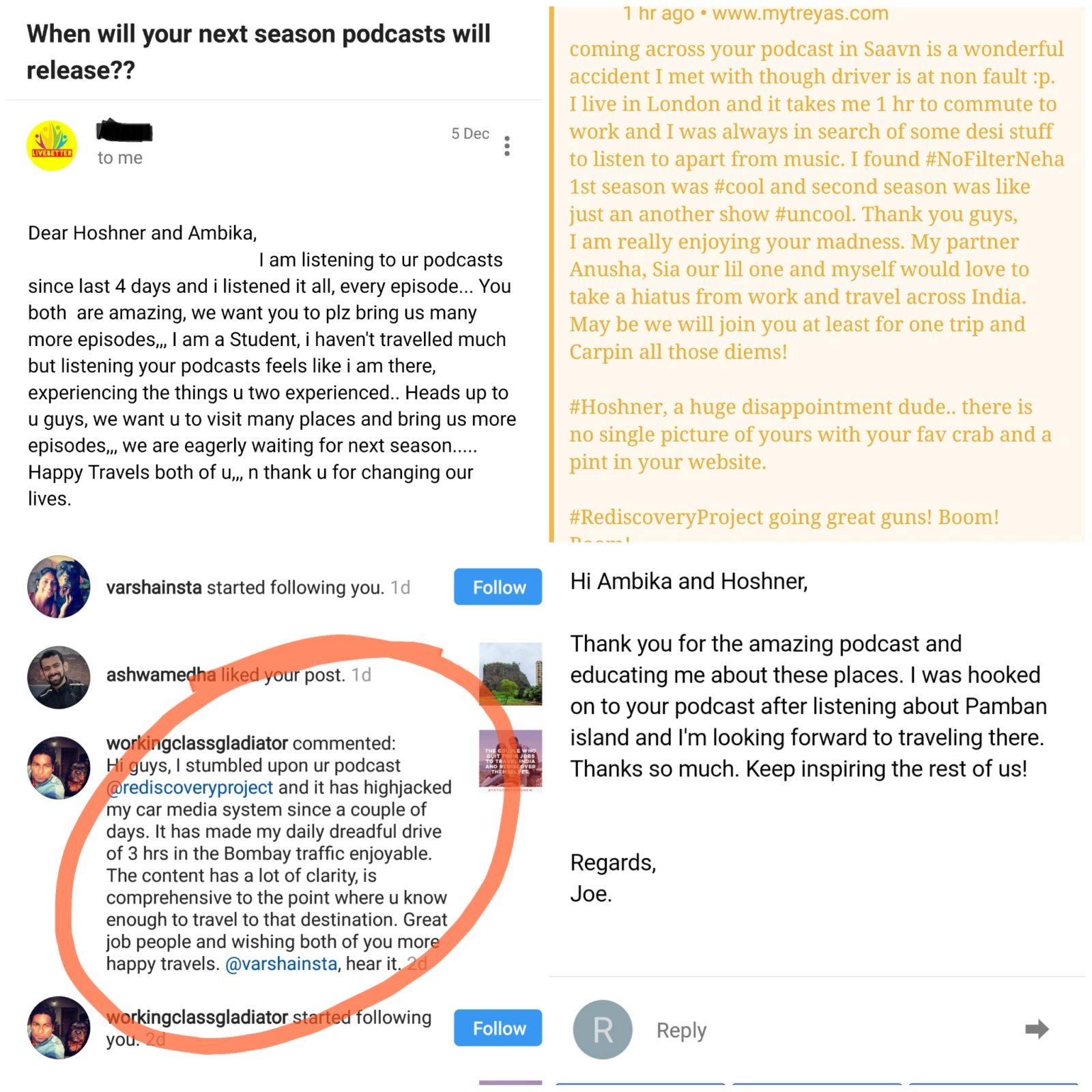 Staying in a 400 year old Goan -Portuguese Mansion & the last living 4 courtyard house in Kerala
There is something beautiful, stately and romantic about old homes and we are suckers for them. When we travel across the country we try our best to stay a few nights in old palaces, forts or homes, and this year while we got the chance to stay in 8 such heritage homes, our favourites (and it was hard to pick), were the Maranat Mana in Kerala and the Cancio House in Goa, both for very different reasons. Maranat Mana is the last of the great old Kerala style Brahmin homes, which has not one but four inner courtyards and has been preserved wonderfully by the family. In fact we liked it so much that we have an episode dedicated to that in Season 3 of our Podcast, so stay tuned. The Cancio House in Goa however has to be our favourite stay of the year, not only because of the house, which is a charming 400 year old Portuguese style mansion in Aldona, but largely because Roberto, Raquel and the family, cats and dogs included, are some of the nicest folk you could meet. Our time at Cancio's house was filled with long conversation in their warm and cozy kitchen, lots of laughter, incredible food and leisurely strolls to work off said food. We will be back soon.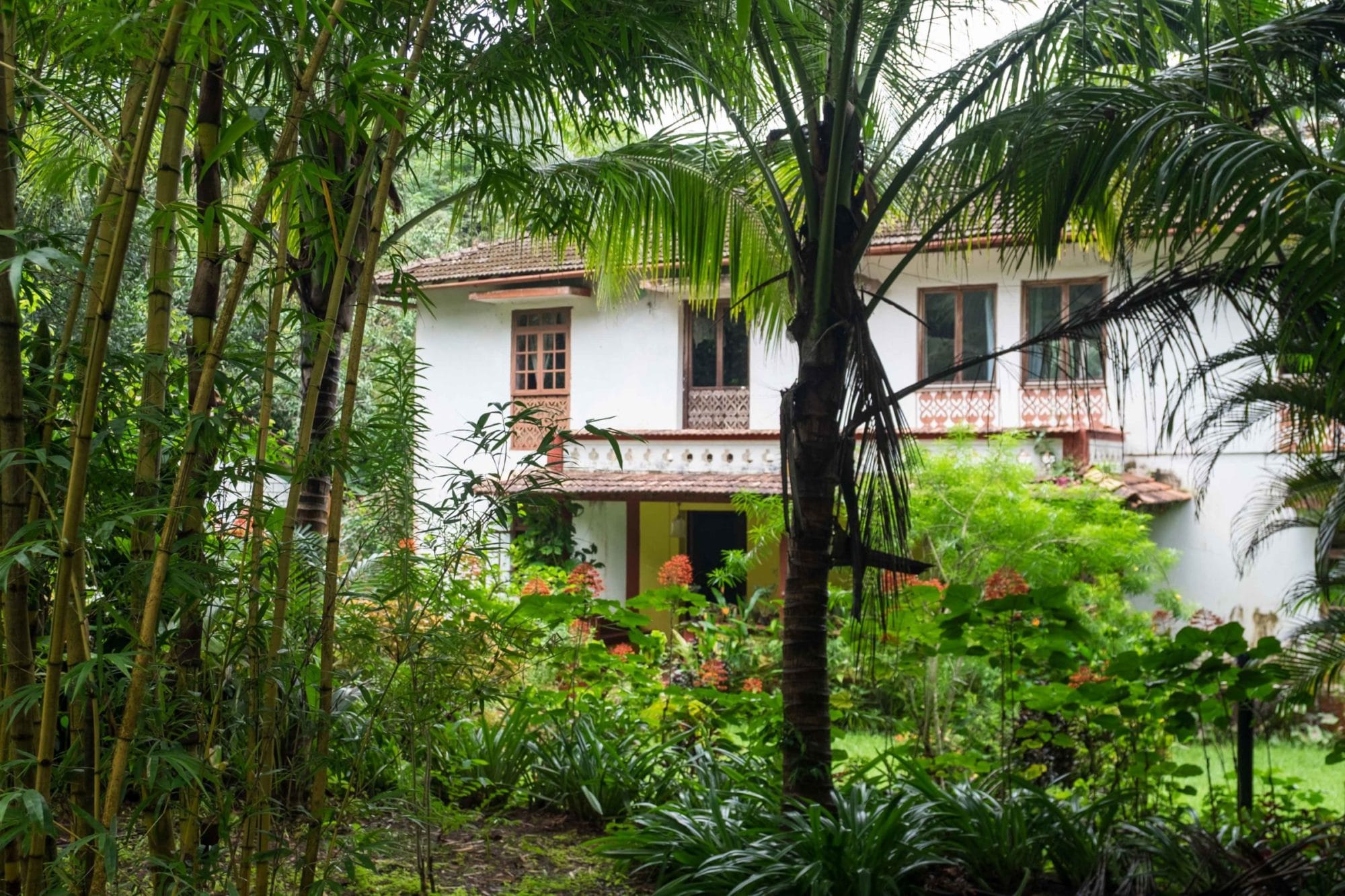 12 Months, 24 Stories
We often get asked how we make money to keep travelling and one of our main sources of income is writing stories and photography work for travel magazines and other publications. We published our first story in Discover India Magazine in September of 2016 and soon after did one for CondeNast Traveller, which was hugely exciting for us; but 2017 exceeded our wildest expectations! Not only did our stories get featured in marquee publications like Nat Geo Traveller India, Outlook Traveller & The Hindu, we had 24 stories published in all through the year! Travel writing still doesn't make us anywhere near the amount of money we need it to, but there's an immense satisfaction in seeing our work put up for the world to see and read!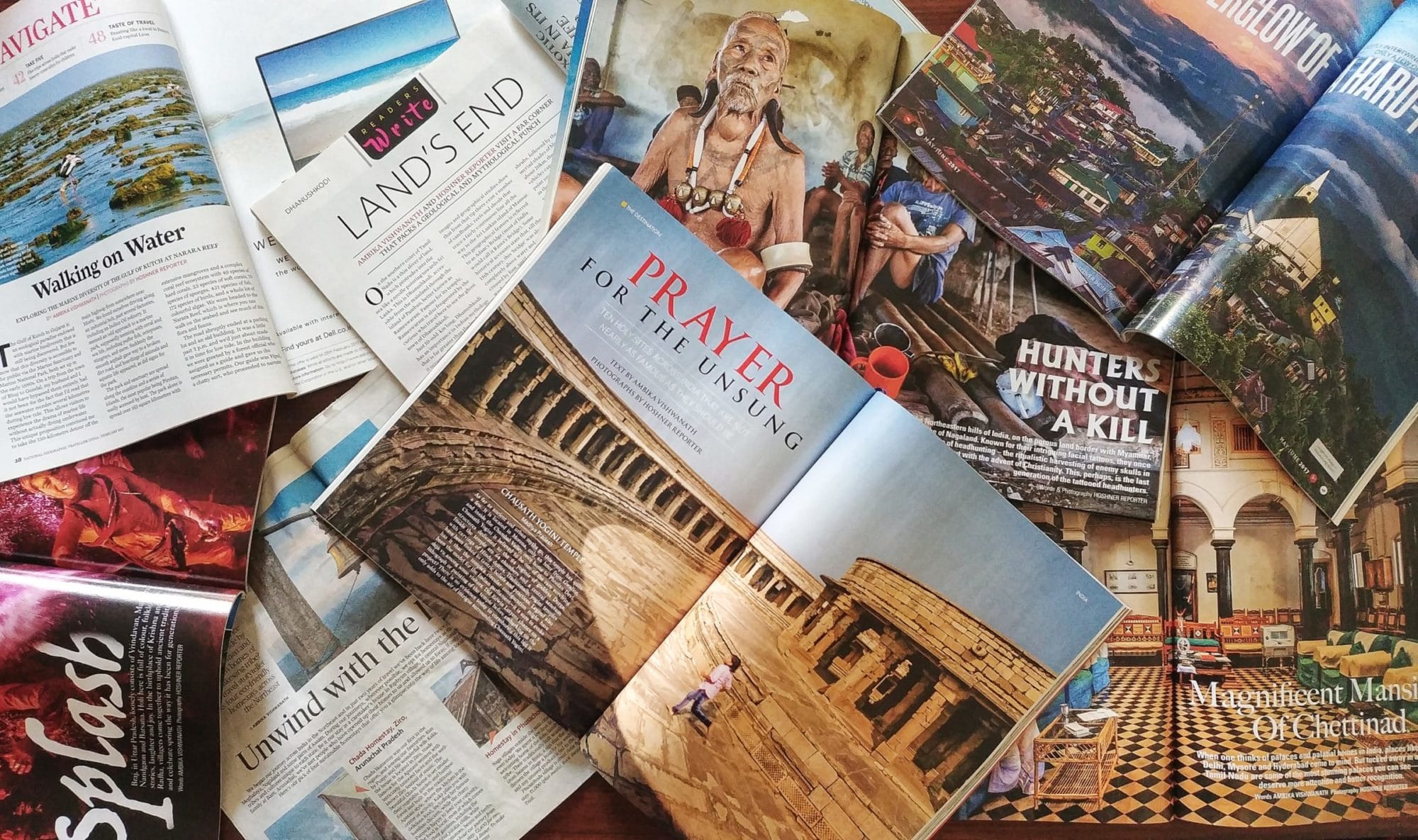 Bodhgaya Bliss
If 2016 was all about wonderful destinations, 2017 showed us that travel is not necessarily all hunky dory. Our journey through Bihar later in the year despite being peppered with memorable experiences was difficult and frustrating. However, we will remember this trip for the wonderful few days we spent in Bodhgaya, the cradle of Buddhism and the site of Lord Buddha's enlightenment. Despite being relatively unknown amongst travellers in India, Bodhgaya is well known throughout the Buddhist world. Come winter, thousands of monks from the subcontinent, South East Asia and beyond descend on this lovely little town transforming it into a riot of yellow, orange and maroon. One of the standout moments of our Bihar journey was the mornings we spent in the Mahabodhi Temple, along with Tibetan volunteers serving breakfast to the many monks who spend the hours from sunrise to sunset in quiet contemplation, meditation and prayer.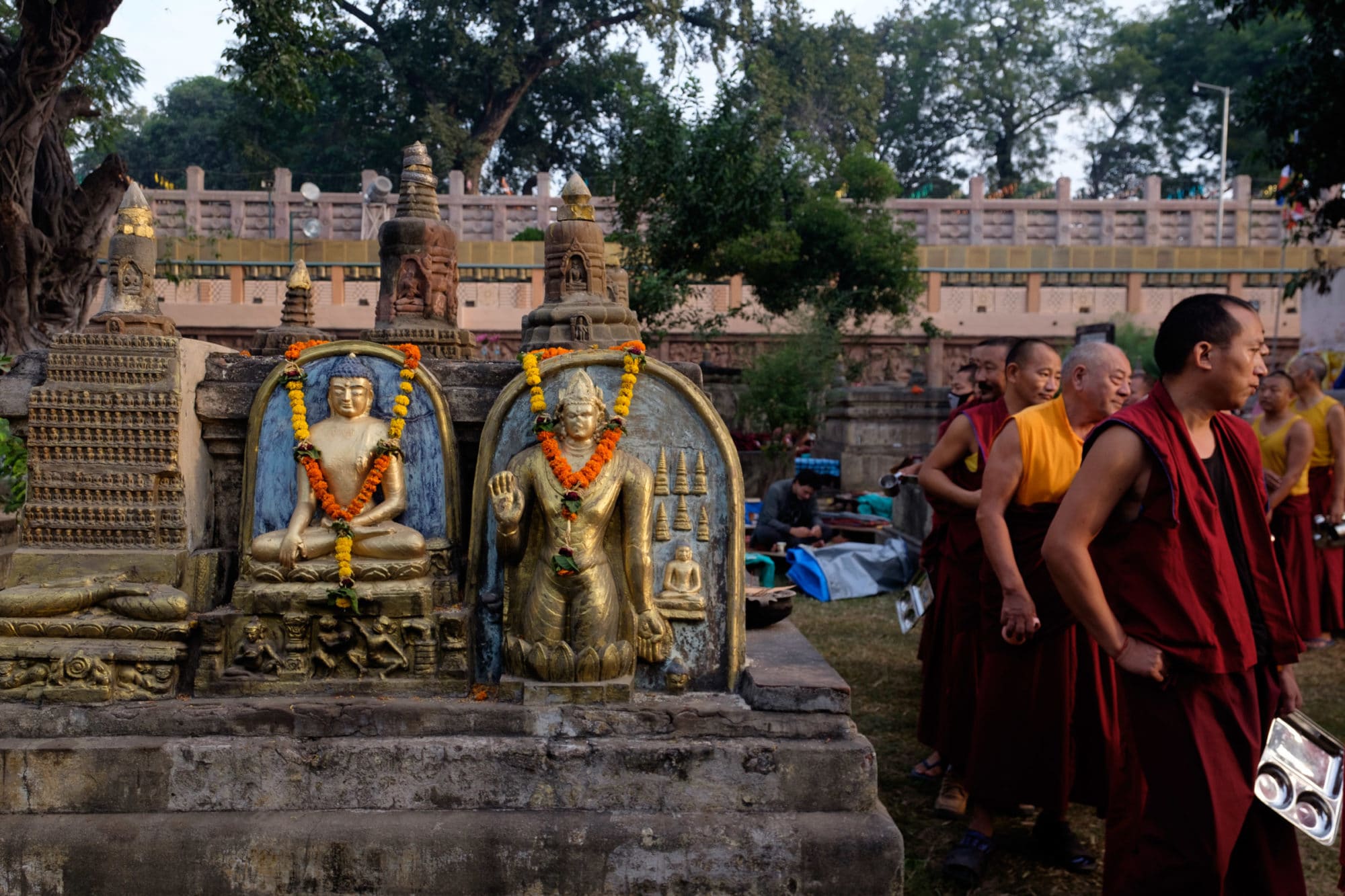 Radio GaGa!
This one was particularly fun! One afternoon in early August we got an email from a producer from the Mumbai based English Radio Channel, Radio One! They wanted to feature us on 'Drive Mumbai with Erica!' Now this was super exciting, we were going to be on the radio, on one of the most well known English radio shows. Long story short we had a lovely chat with Erica, swapped travel stories and hopefully inspired the odd listener to explore all that India has to offer and perhaps even cheered up some on a long commute through traffic!
There are many other great moments from the year, including our first speaking experience, wandering the monuments and tiny alleyways of Orchha, sampling lots of yummy homemade food from around the country, staying at the home of a follower and now friend, and pushing our limits and challenging ourselves. This lifestyle is both difficult and rewarding, are we are looking forward to 2018, new states to explore, cuisines to sample, monuments to photograph and as always bringing our readers and supporters tons of stories and tales of India!