The first question most people ask us after a trip, when we're back after weeks on the road, tired, sometimes a little bedraggled and always with mounds of laundry, is 'how was it'. And the answer, almost always is a spontaneous 'great', followed by stories of people and bus rides, yummy food and stunning monuments, adventures and tales.
From Arunachal to Gujarat to Karnataka and 13 other states, we've had some fantastic experiences over the last 25 months and admit that several places have surprised us and surpassed any expectations we might have had. We try not to travel with any expectations allowing a new state, city or village to wash over us and usually find something good or fun about every experience. It sounds a bit farfetched perhaps, but even in the hardest journey there has been something positive to take away, from a stranger giving us fruit on a bus in Nagaland or chancing upon a random broken yet still beautiful palace in the middle of nowhere.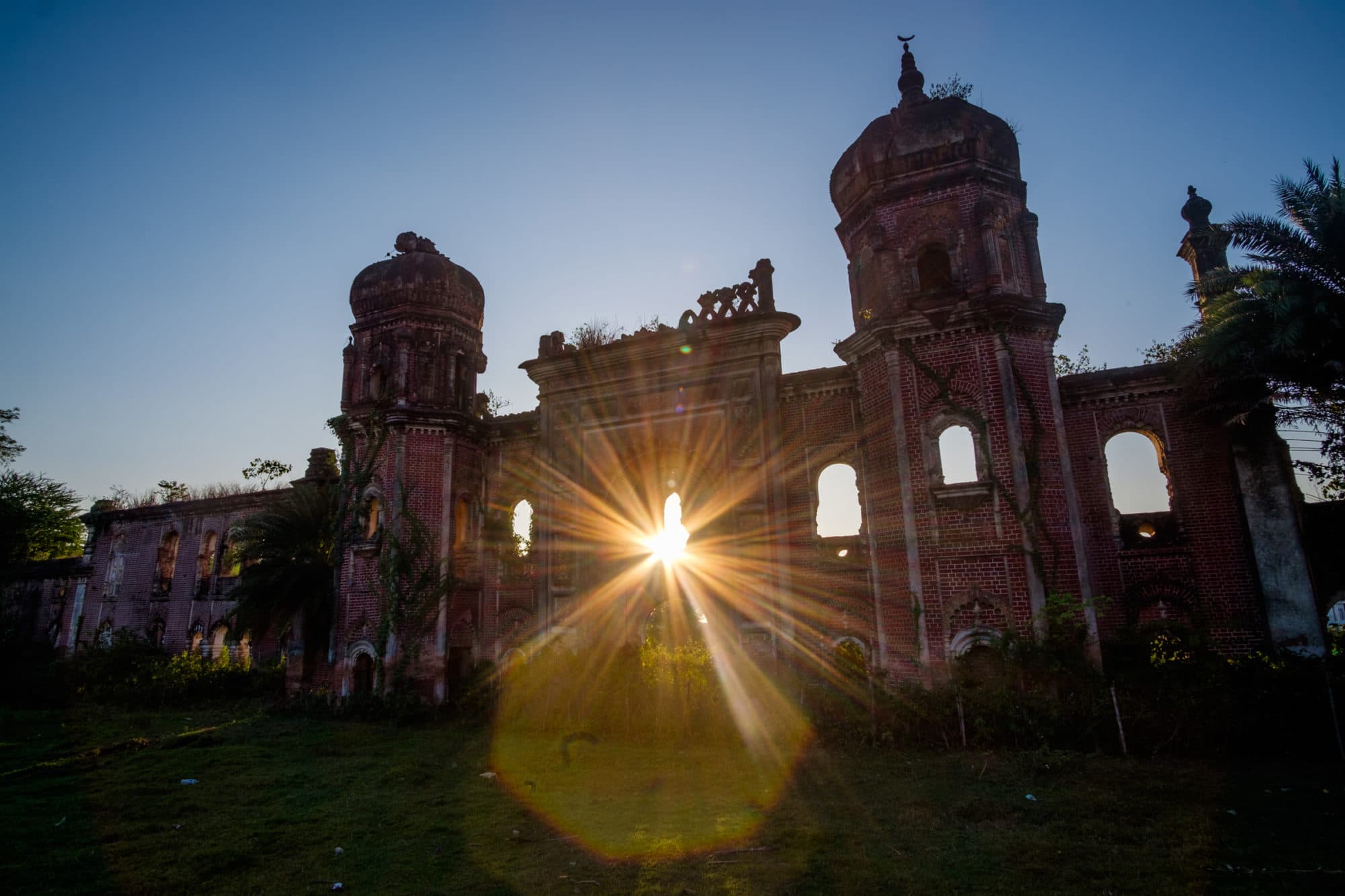 Unfortunately, Bihar failed to draw us in like other places have and our three weeks were fraught with frustrating journeys, poor food and less than stellar stays. After two years of travel on our budget of Rs 2500 a day, which has not always been smooth sailing, we are pretty easy going and have low standards for most things. As long as the room is relatively clean we are rather ambivalent about where we stay and as long as the food is decent we will eat anywhere. The more local the better, to really delve into a place and culture. We've stayed in store rooms decorated with newspaper, random highway hotels as well as grand palaces and magnificent resorts, it's all part of the adventure.
For us, travel across the country has been about uncovering its many layers, history that has made its presence felt through forts and mosques, crowded bazaars and clothing, and also about the people. Indians are amazing, warm and friendly (sometimes too much so), curious and cultured and at the very heart of it welcoming. Yet, we found little of what we love in Bihar, except perhaps in small pockets.
Granted we've only travelled across 16 states in full, a bits of others and perhaps going forward there will be more areas that we don't like. Travel is not always easy and there are obstacles and difficulties to overcome and to say we love everything about it would mean that not only are we lying to ourselves, but also doing a disservice to you, our readers and followers. We try and put out an honest picture, from breaking myths and stereotypes of tribes and their way of life in the Northeast to showcasing the untouched beauty of beaches across the eastern coast.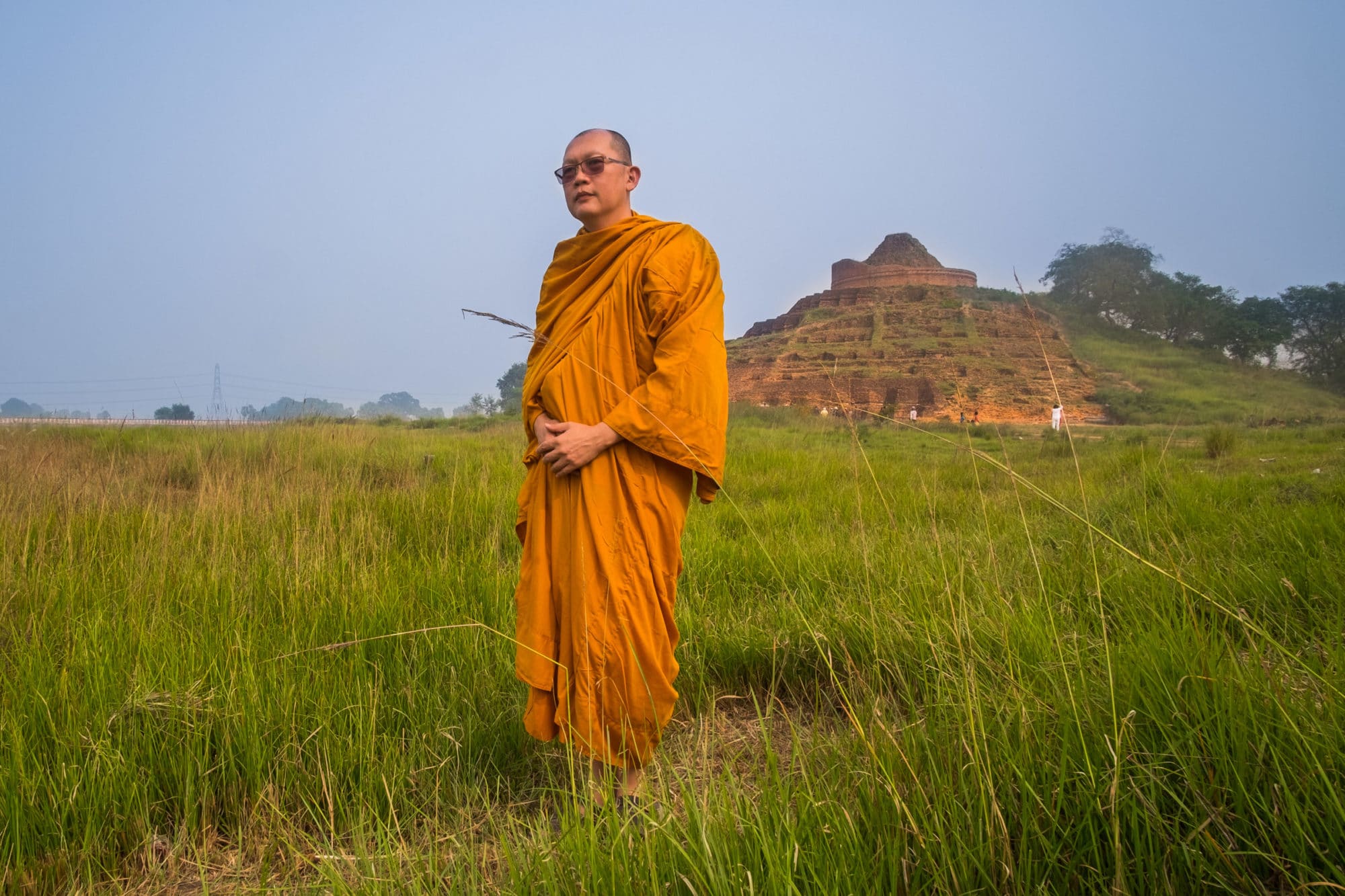 And so we'd never tell someone not to go to Bihar because it is unsafe, which is the underlying assumption, on the contrary we never once felt unsafe in the areas we were in. However, it's not very clean, clearly the swachh bharat mission hasn't made it that far out yet, the people are reserved and not overtly friendly but are helpful when needed, and the cops and tourism officials are polite and try their best to help.
Bihar has incredible potential and with some good smart investment and policies it can be at the forefront for tourism in the country; the sheer history that has crossed this land is staggering. And perhaps in ensuring greater safety and slowly removing the culture of fear, in providing good reliable electricity (which there is) and water and somewhat minimal infrastructure the government, which everyone tells us has done a good job in the last decade, has put tourism and other factors on the back seat. But that needs to change if Bihar is to gain from the influx of tourists that flock some of the other states.
It is difficult to pinpoint exactly what we found frustrating about traveling in Bihar and perhaps it was a combination of several factors. It might have been that the last state we travelled was rather hassle free or that we've gotten a bit tired of roughing it out or that the sheer lack of information and infrastructure in Bihar is challenging.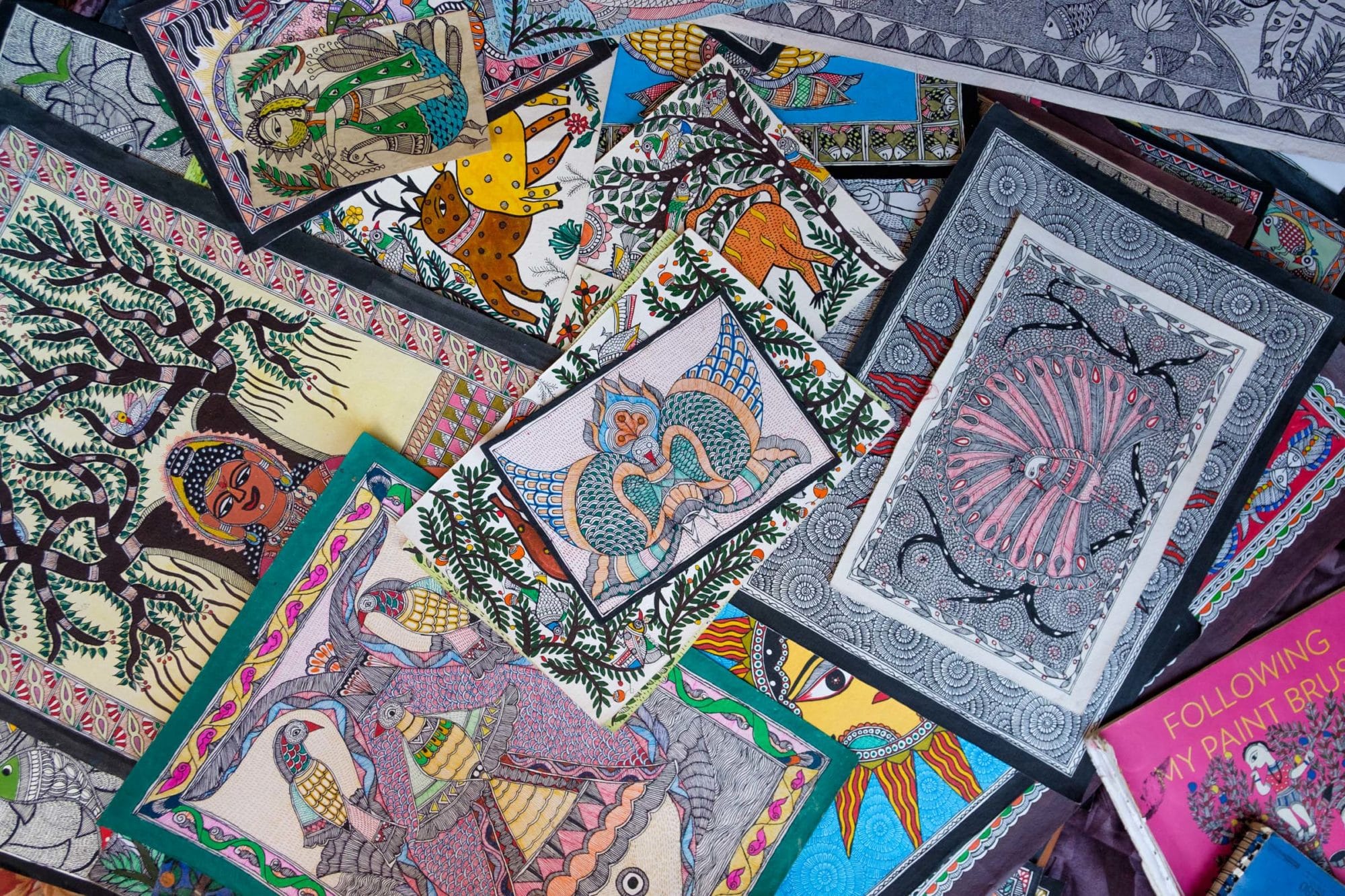 My guess is that it was the latter. Naturally divided by the Ganga, Bihar has yet to build adequate bridges that cross this mighty ancient river and upgrade its railway system, which should have been a priority given that a former CM was Minister of the Railways. Perhaps it was worse before, but in 2017, with the influx of tourism especially from Buddhist countries coming to traverse the Buddha trail, it's a rather poor excuse.  This means that despite being completely in the plains, major towns and tourist centers are poorly connected by train and any journey is at least 8 hours. And while we have the luxury of time most people don't.
An old land, Bihar is home to several religions, art forms and empires. We saw the amazing tomb of Sher Shah Suri, spent a few days with Madhubani artists and wandered the many temples in Bodhgaya, probably the most famous of all tourist centers in the state. And while Bodhgaya is well developed and has everything one might want, the journey from Patna to Bodhgaya, undertaken by lakhs of visitors every year, is still via a single lane potholed highway and takes far longer than it should.
The Madhubani villages, home to an art that has found its way to museums in Japan, has sadly received minimal government attention. Just over 200kms from Patna, the train journey which literally anywhere else in India would be 3 – 4 hours at best, takes over 7 hours here… and thats when the trains are on time! There are almost no decent places to stay and though people come from all over the country and the world to understand and appreciate this beautiful art form and visit the homes of celebrated artists, the tourism ministry has not seen fit to build a decent hotel. We loved the people and the art, buying a few pieces to decorate our home and hope that one day the villagers will take it upon themselves to run homestays or guest houses for the weary traveler.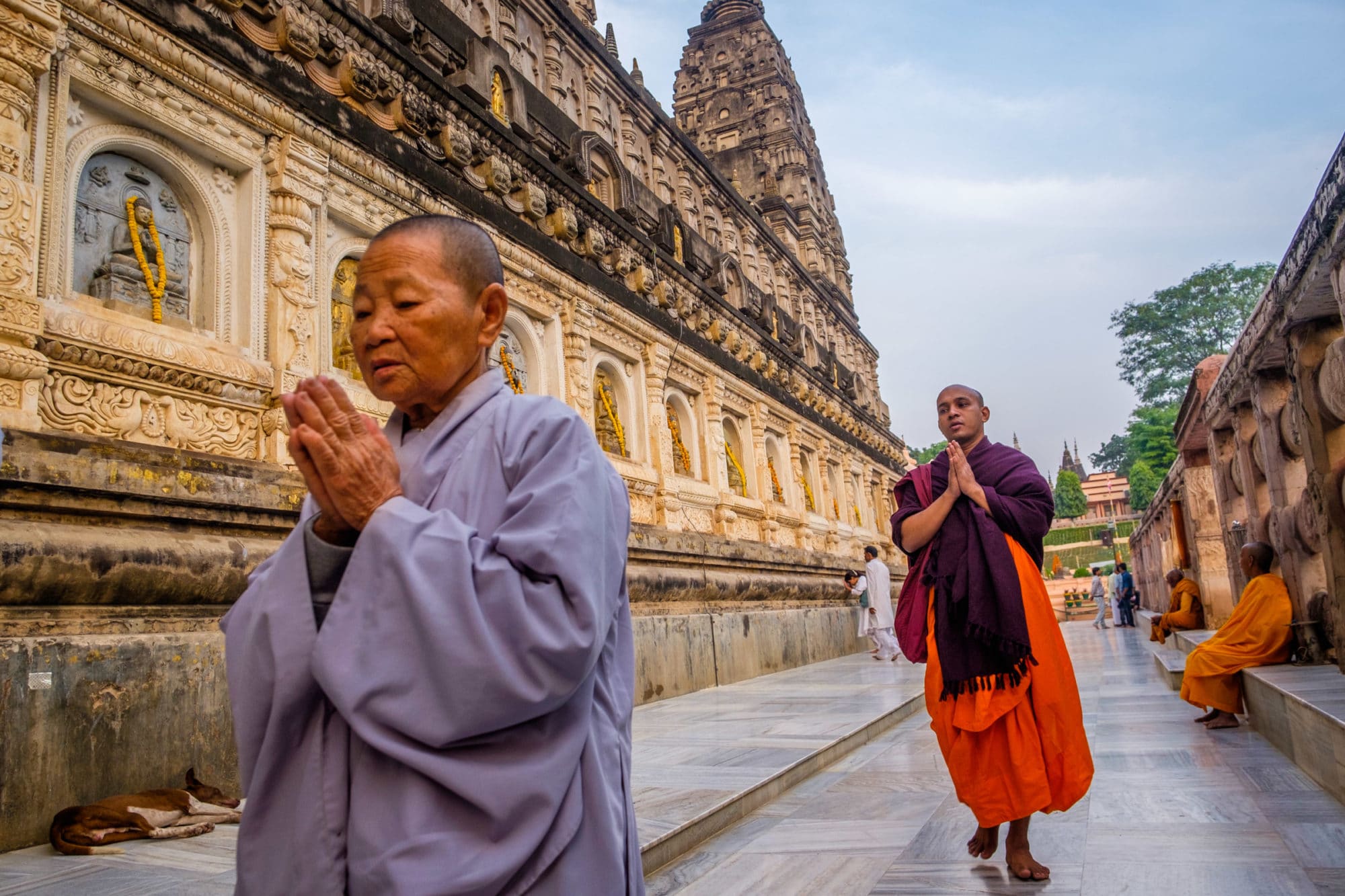 We started our journey through Bihar on Karthik Purnima at the famous Sonepur Mela, one of Asia's largest cattle fairs, and an important festival on the Bihar calendar. Sonepur is a forgettable town that bursts onto the scene once a year for the mela and religious activities and the Bihar government sets up a 'tourist village' with comfortable, spacious Swiss tents annually. The space is clean, the manager and staff helpful, and though it was Rs. 7000 a night, we had no other option. But the fancy sounding tourist village with the high price, offers little besides an overpriced restaurant serving average food and no Wifi. That seems to be the state of the Bihar tourism in general, piecemeal and unfinished.
Don't get us wrong, we don't mind roughing it out and two years of travelling in stuffed sumos and rickety buses and staying in remote villages has prepared us for pretty much anything, but these places in Bihar are not remote and are the most visited in the state, and in our opinion really shouldn't be so difficult to access or stay in.
We'd never discourage anyone from going to Bihar, or anywhere for that matter. From Madhubani to Bodhgaya and even Patna, the state has some cool stuff to explore, but it is important to be aware of what the situation is like and be adequately prepared, to get the best out of your travel.