"I'm writing a book about the various tribal and locally brewed alcohols of India," says Jhampan. "Most of my research is done!" he adds, with a sly smile and a twinkle in his eye.
We are sitting around the bonfire under a carpet of stars with Sheema and Jhampan Mookherjee, city dwellers who after years of living in smoggy Gurgaon, one day decided to give up that part of their life and build themselves a home in the jungles of Kanha in Madhya Pradesh, aptly called Salban (the forest of Sal). We are so glad they did!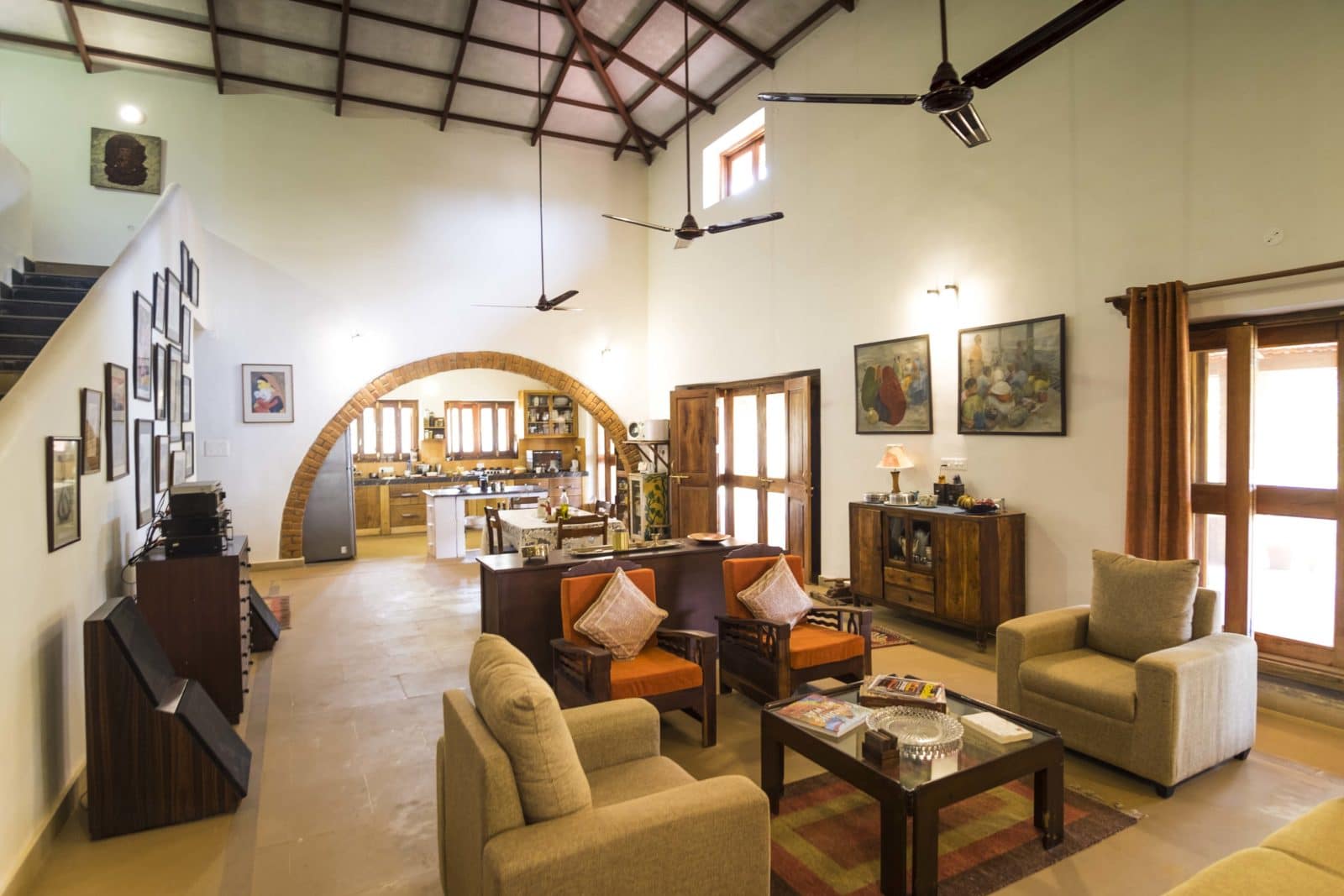 A big part of our journey around MP was to experience and understand the jungles of central India. I personally LOVE going on Safari and have been to a number of parks including all the big ones in MP and Maharashtra, a couple in South India as well as Kaziranga in Assam and Ranthambore in Rajasthan. Ambika wasn't a Safari convert just yet but this two month journey around MP was the trip that was going to change that! However most Safari trips tend to be hectic affairs with morning and evenings drives and not much time to really relax and really enjoy the jungle in between. Having been to Kanha before, and because we had two other jungle visits which were packed with other stuff, we figured it would be interesting to experience the jungle the way those who live around it do and not from a jeep.  Plus we had planned to be in Kanha on Ambika's birthday and damned if anyone or anything was going to get her up at 5 am! 🙂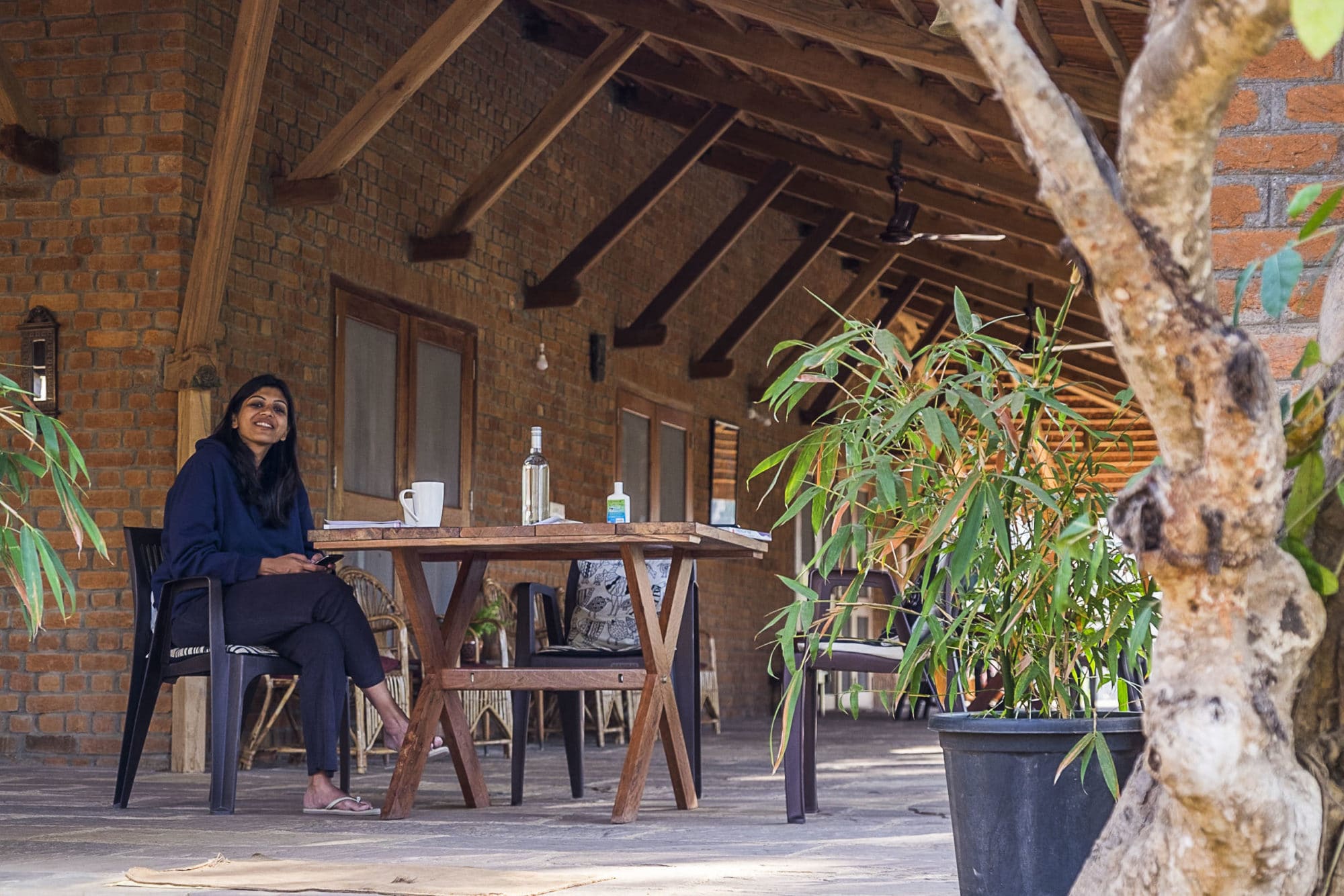 In the search for places to stay in Kanha, we came across Salban Homestay and were instantly intrigued. A real homestay in the jungle, with a family is pretty unique. Most places to stay in Kanha and other jungles in India tend to be large luxury wildlife resorts, and while most of them are stunning, they will burn a hole in your pocket quicker than you can say Tiger! Sure, more economical options exist, but are few and far between and frankly, not very nice. They miss out on the immersive experience the resorts offer. If you follow our blog at all you would know that we love homestays, they are our favourite way to travel and experience a new place! Not only are they great value for money and are a welcome break from faceless hotels, it truly is the best way to understand a place through the eyes of a local. Plus, yummy homemade food! We have stayed in many that we love and always look out for them. 
What makes Salban special is not only the fact that the home itself, built all in red brick, wood and sandstone from the region, is beautiful, but that the property is spread over 12 acres of forest and shares a fence with the core area of the Kanha Tiger Reserve! The Mookherjee's are excellent cooks and Jhampan, a wildlife researcher and conservationists, is a storehouse of information on the flora and fauna of the region and their home in the jungle is like the ideal place to spend many lazy days full of good food, conversation, exploration and learning!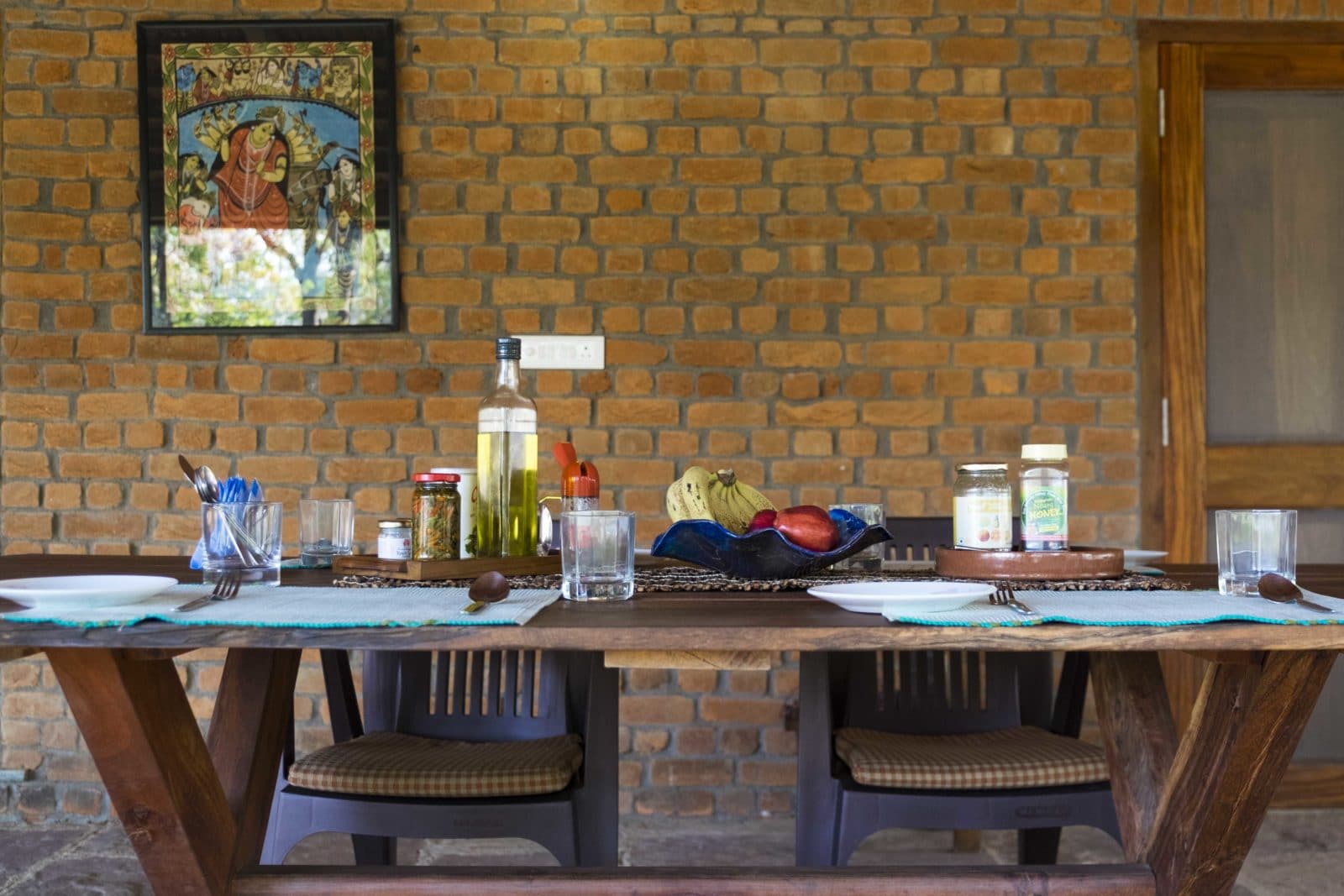 And that exactly what we did. In the Safari scene which is inundated by properties charging astronomical prices, Salban is a breath of fresh air! A beautiful home in a stunning setting where you can't hear much else beyond the call of birds, see squirrels scampering over the Mahua and Sal trees and truly connect yourself with the nature all around. Plus, both Sheema and Jhampana are wonderful, warm and welcoming, opening up their home to likeminded people. It was very touching that for dinner on the night of Ambika's birthday they stuffed us with some superb roast chicken, veggies, salad and assorted other dishes, and a scrumptious orange and walnut cake to top it off made by Sheema.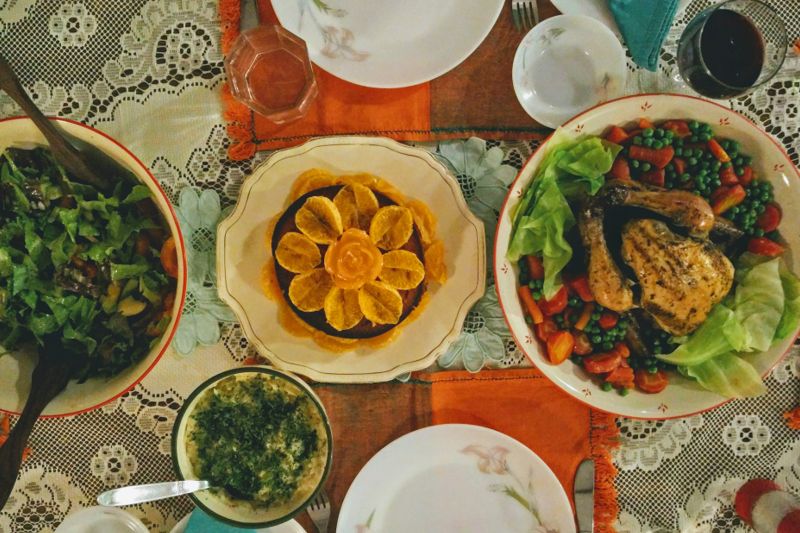 While we did one drive in Kanha (you can do more of course!), we wanted our stay there to be more than just Safaris. We spent the few days we had in Salban only going on walks around the lake adjoining the homestay in the buffer area of park, leafing through Jhampan's extensive collection of first edition books (including signed copies of Salim Ali's entire set of Birds of India), stargazing and playing with their pet dog Scamp! For those who find themselves in Kanha and are interested in tribal arts and culture we would recommend a visit to Singhinawa, a resort not far from Salban, where the owners have created a beautiful tribal museum with stunning Gond art work and sculptures created by local Gond artist. It gives you a sense of the local communities of the region and is a great way to spend a couple of hours.
The Mookherjee's are doing something we have been dreaming of for a while and exploring the nooks and crannies of Salban, the organic garden with its fresh produce and extensive grounds, was inspiring. The idea of leaving behind city life and setting up a home in a clean, beautiful, non polluted environment, is what life is all about, a life we are seeking. Where you reconnect with nature and people, grow your own food and maybe even having some cows and chickens! A homestay in the jungle seems like just the way to do it and our conversation with Sheema and Jhanpan gave us some perspective on how this dream could someday become a reality.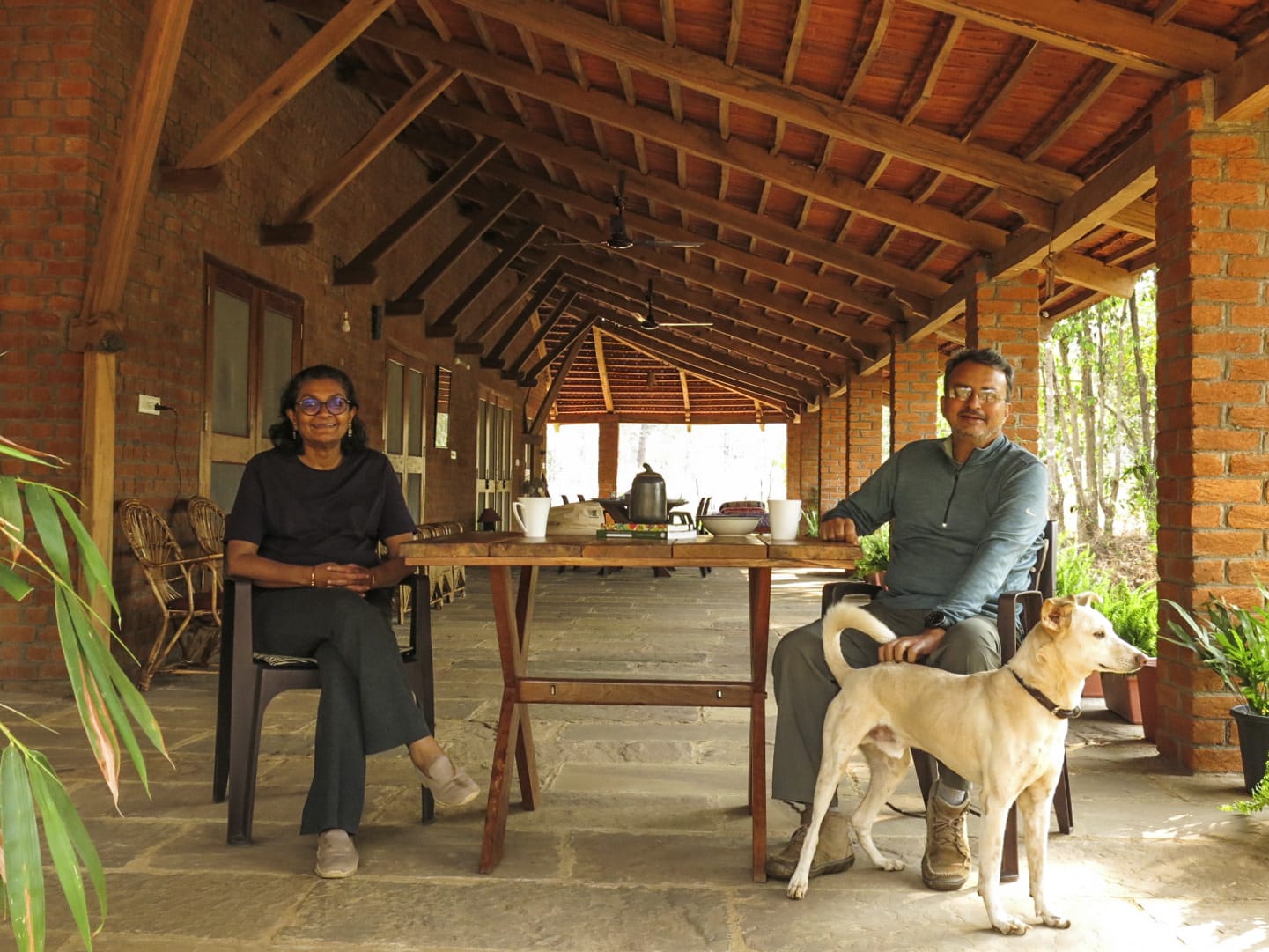 That night as we sat under the stars, in the warmth of the bonfire, an unusual rum from Jhampan's collection (he shares if you are nice!) and good company, and were reminded of another night and a similar setting, far up in the mountains of Uttarakhand that sowed the seeds of the idea of travelling around India. That evening, many years ago, culminated in our on going exploration of India and of ourselves; and perhaps the days we spent in Salban will someday lead to the next phase of our lives, away from the madness of the city and more connect with and to nature.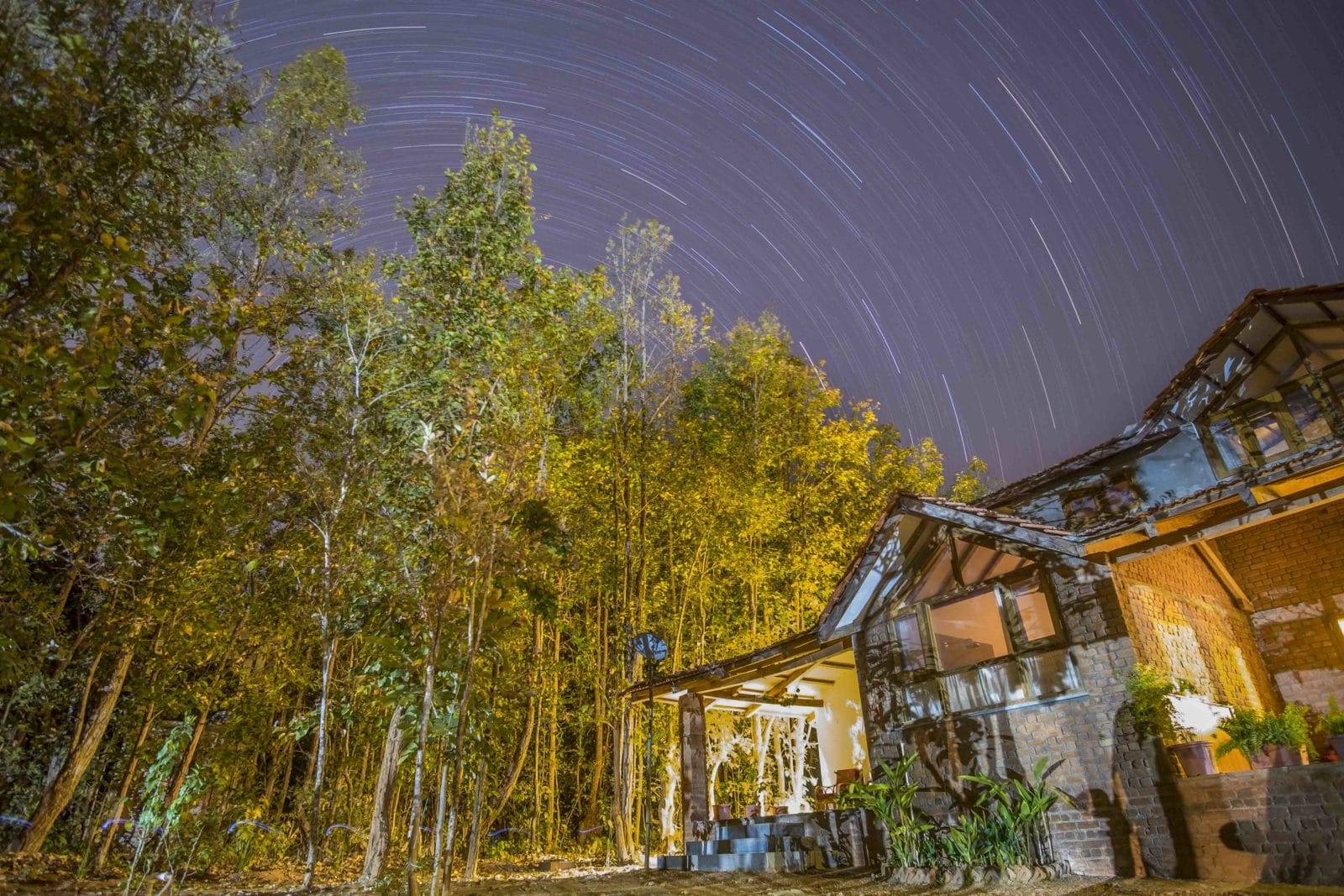 Some Useful Information:
How to get There: Kanha National Park and Salban Homestay are located about 4 hours away from Jabalpur (in MP) and Raipur (in Chattishghar). If you let them know in advance where you will arrive, Sheema will be happy to arrange a pick up.
How much does it cost: Salban has two rooms which you can rent, for a price of INR 7000/- per couple per night with all meals included. You can book by visiting their facebook page or write to them at salbanhomestay@gmail.com Did we mention that the food was absolutely yum!
Pro Tip: If you intend to do Safari drives in Kanha (which you absolutely must, the jungle is just beautiful) make sure you book them via Salban, to have Jhampan accompany you as your guide and naturalist! There really isn't a better option. Booking a Safari via Salban costs INR 5000/- and includes all fees and packed snack.