For many travellers in India, the North East feels like the final frontier. Untouched beauty, fascinating tribes, interesting food and unique cultures. Of course, what also gives it that frontier feel is its relative isolation from 'mainland' India, and the less than stellar road conditions that can make even a 100 km journey feel like an adventure!
However, if there's one state in the North East that bucks the whole poor infrastructure trend and at the same time gives you all the flavours of a unique experience it's probably Meghalaya.
In Season 2 of the Podcast we had an episode on easy trips to do around the North East and Meghalaya featured in that due to two main reasons; its ease of accessibility from Guwahati, an airport that connects to all major cities in India and the excellent roads that grace the tourist circuit from Shillong to Cherrapunji and Mawlynnong.
In the two odd years we have been travelling India we have returned to Meghalaya twice both times after visiting the Ziro Festival in Arunachal and have now explored the Khasi hills area of Meghalaya fairly well. Whilst the Khasi hills are probably the more 'touristy' part of Meghalaya, it is still fairly offbeat. It's a pity that many visitors to Meghalaya simply breeze through state, sometimes covering the Cherrapunji – Mawlynnong – Dawki circuit in a day!
It boggles the mind that anyone would want to do that and we are here to tell you that that is not what Meghalaya tourism is about! A visit to Meghalaya's Khasi hills region should be at least a weeklong affair, so over the next few posts we are going to take you through our journey around Meghalaya's Khasi Hills from vibrant Shillong to dreamy Cherrapuni and charming Mawlynnong.
Shillong, Meghalaya's capital is similar to the other hilly capitals of North East India. Set amidst rolling green hills, beautiful lakes and waterfalls, Shillong retains much of the beauty and charm that attracted the British to this 'hill station' all those years ago and earned it the moniker of Scotland of the East.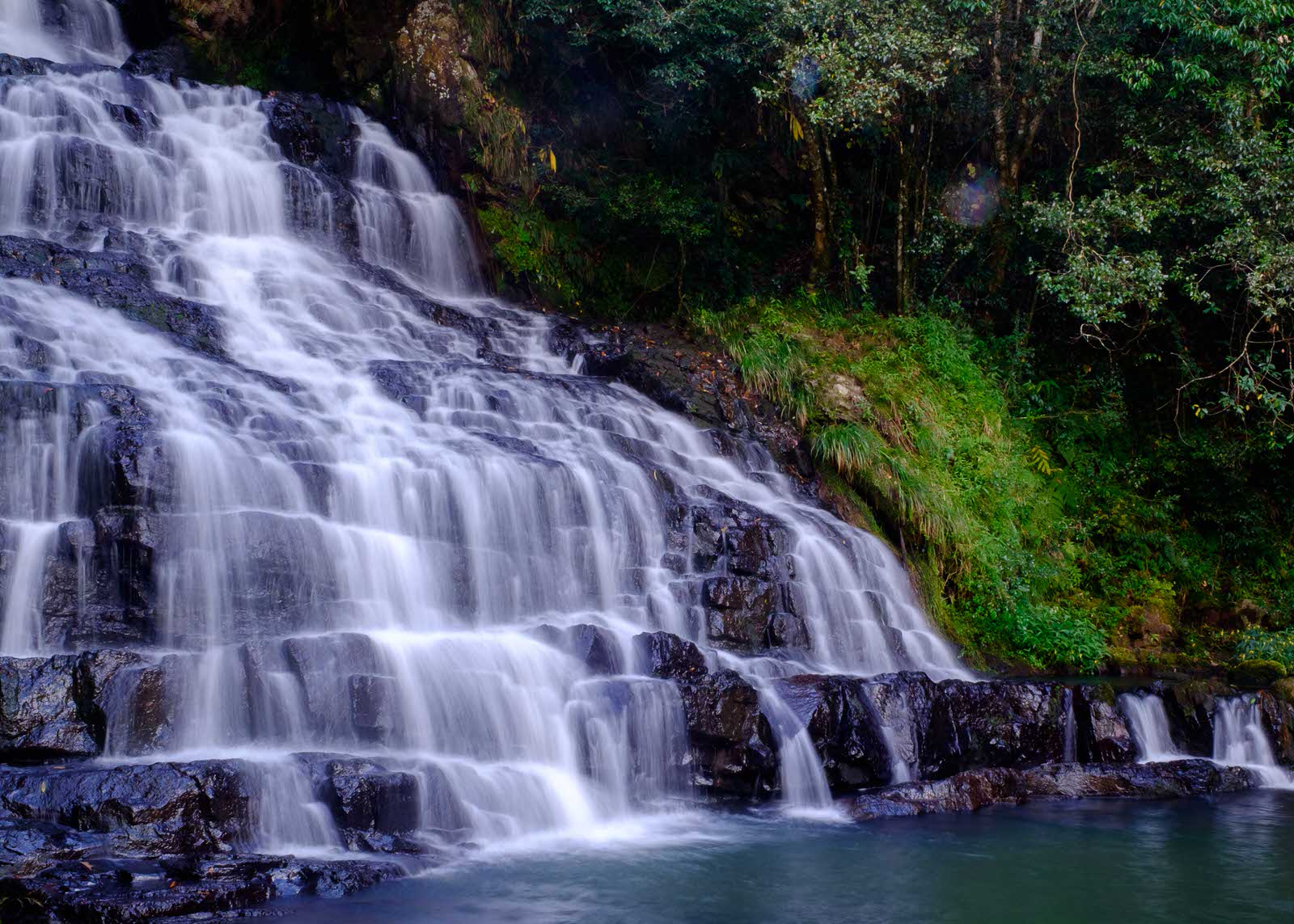 Even today, despite construction and traffic, Shillong is still nice enough to spend a few of days kicking back and taking in its funky food, fashion and music scene before heading out to explore the rest of the Meghalaya.
Whilst most Shillong travel guides will tell you to check out Umiam Lake & Ward Lake, visit Elephant Falls and Shillong peak, all of which are great for 'sightseeing', we are going to try to go a little bit beyond and list out some of our favourite offbeat Shillong activities and our list of places to visit in Shillong
Stroll through the by-lanes of Barra Bazar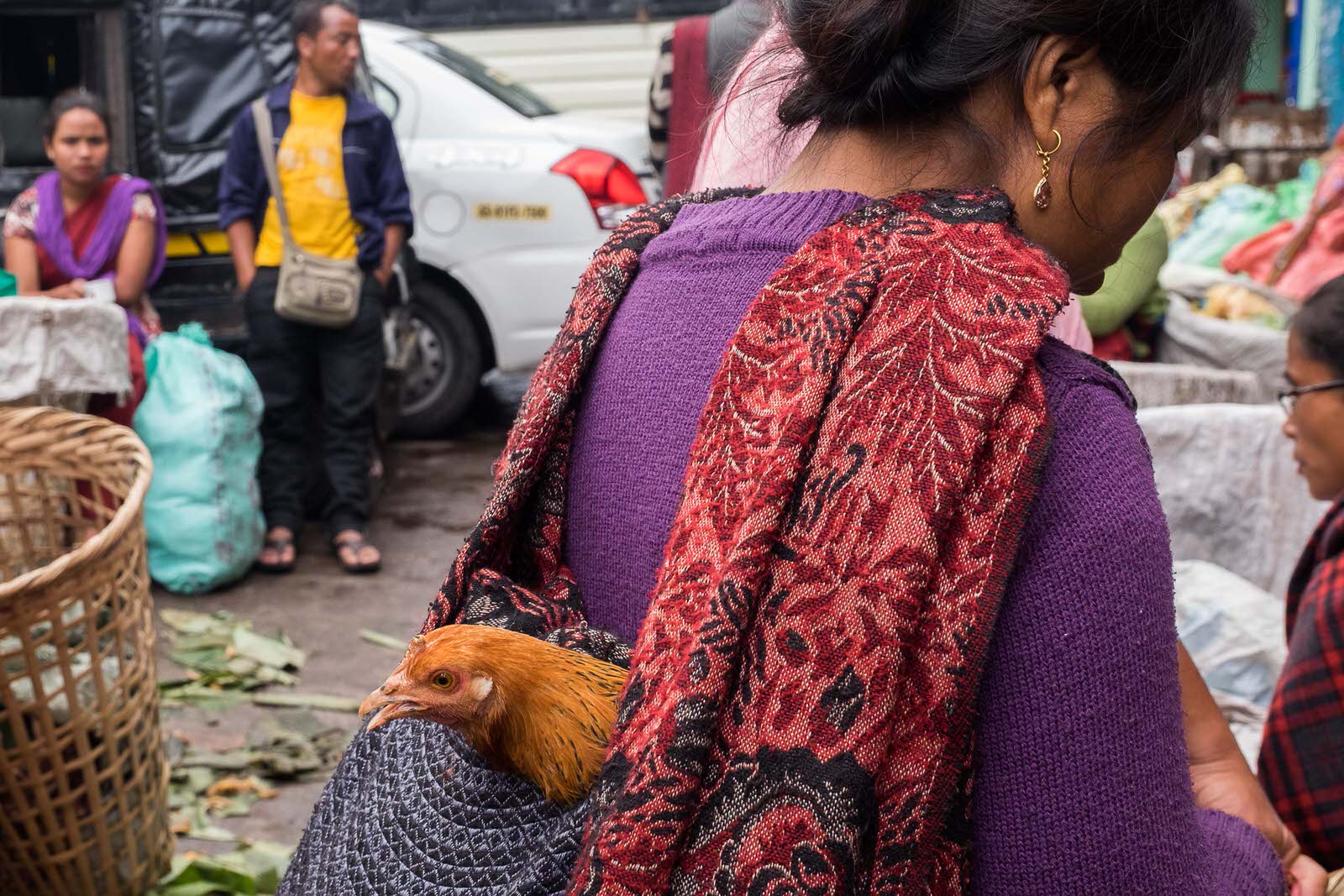 This was probably our favourite part of Shillong, but be warned it's not for the faint of heart! The Barra Bazaar is a maze of narrow lanes with hundreds of vendors selling everything from betel nuts and tobacco to vegetables, spices, fruits and household items. Its easy to get lost in the winding and at times claustrophobic streets, but  hey.. thats all part of the experience!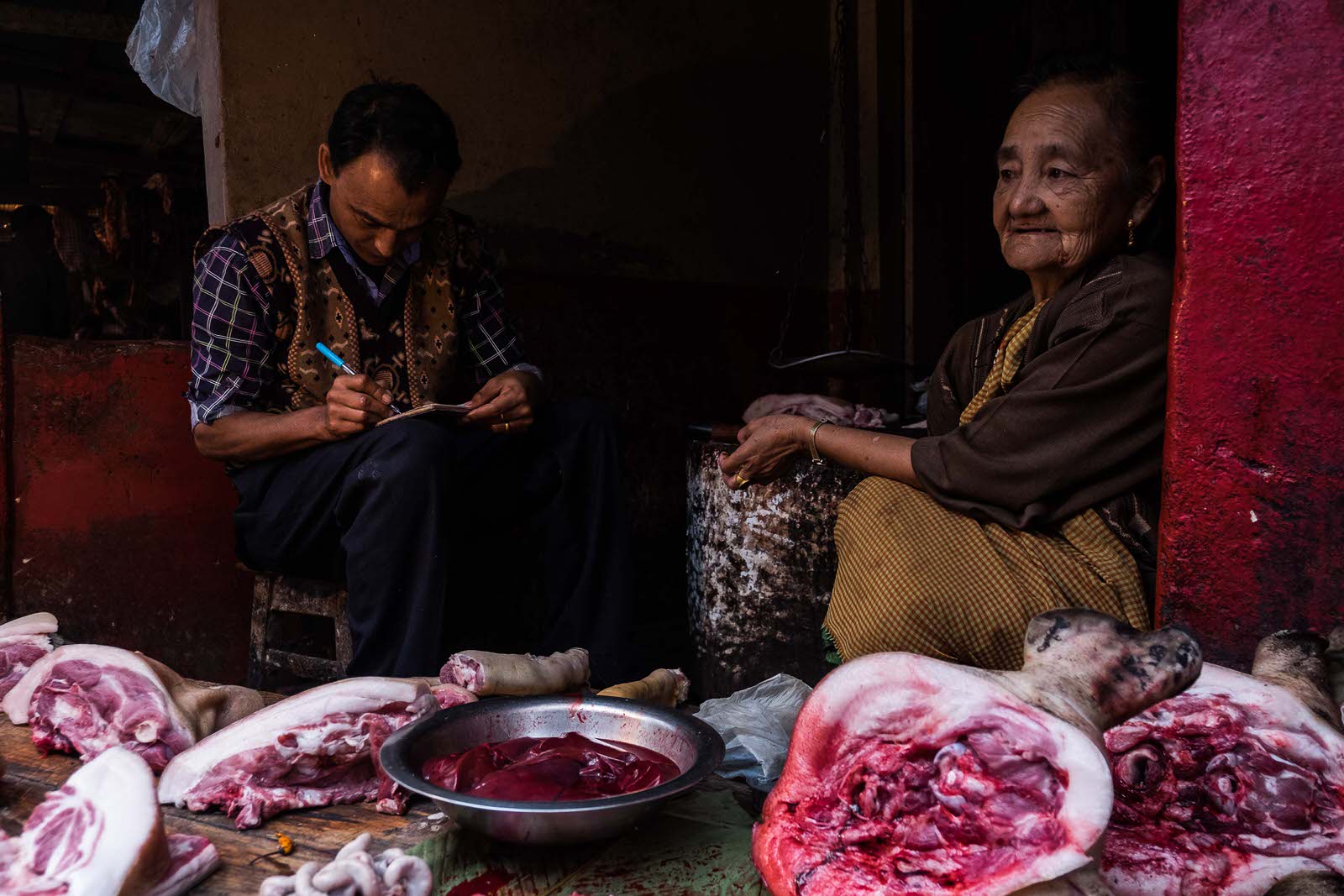 Here vendors suck on their long pipes, a throwback to a time when Welsh missionaries converted large parts of Meghalaya to Christianity, whilst chewing vigorously on bright red betel nuts, jostling for space with rows and rows of Khasi women selling everything from oddly shaped mushrooms, large sweet potatoes and an assortment of greens you probably haven't seen anywhere else.  However, the most fascinating part of the market is the meat section where you will find prime cuts of beef and pork and the innards of animals from intestines, to hoofs, tongue, brain and other unrecognizable bits. Like we said, not for the faint of heart but highly recommended, especially for photography. As with anywhere be respectful, not everyone like being photographed and Hoshner had a live, plump silkwork thrown at him for taking a photo without permission !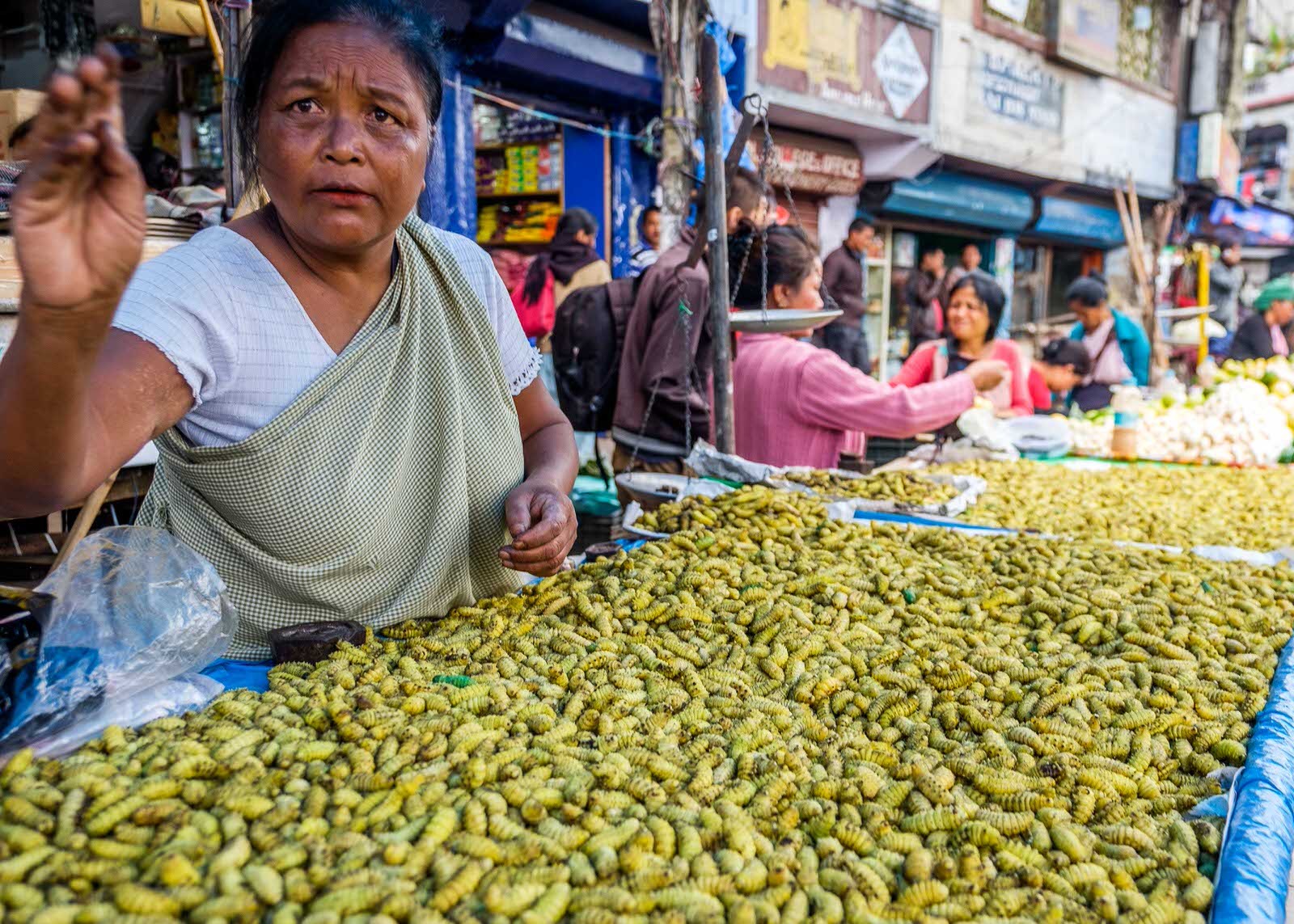 Trek through an ancient sacred grove, protected by the local community
The Mawphlang sacred forest is located 25 kilometres outside of Shillong and is one of the many sacred groves strewn around the state. Numerous monoliths erected in memory of ancestors lie around the boundary of the forest reminding one that this is a sacred space.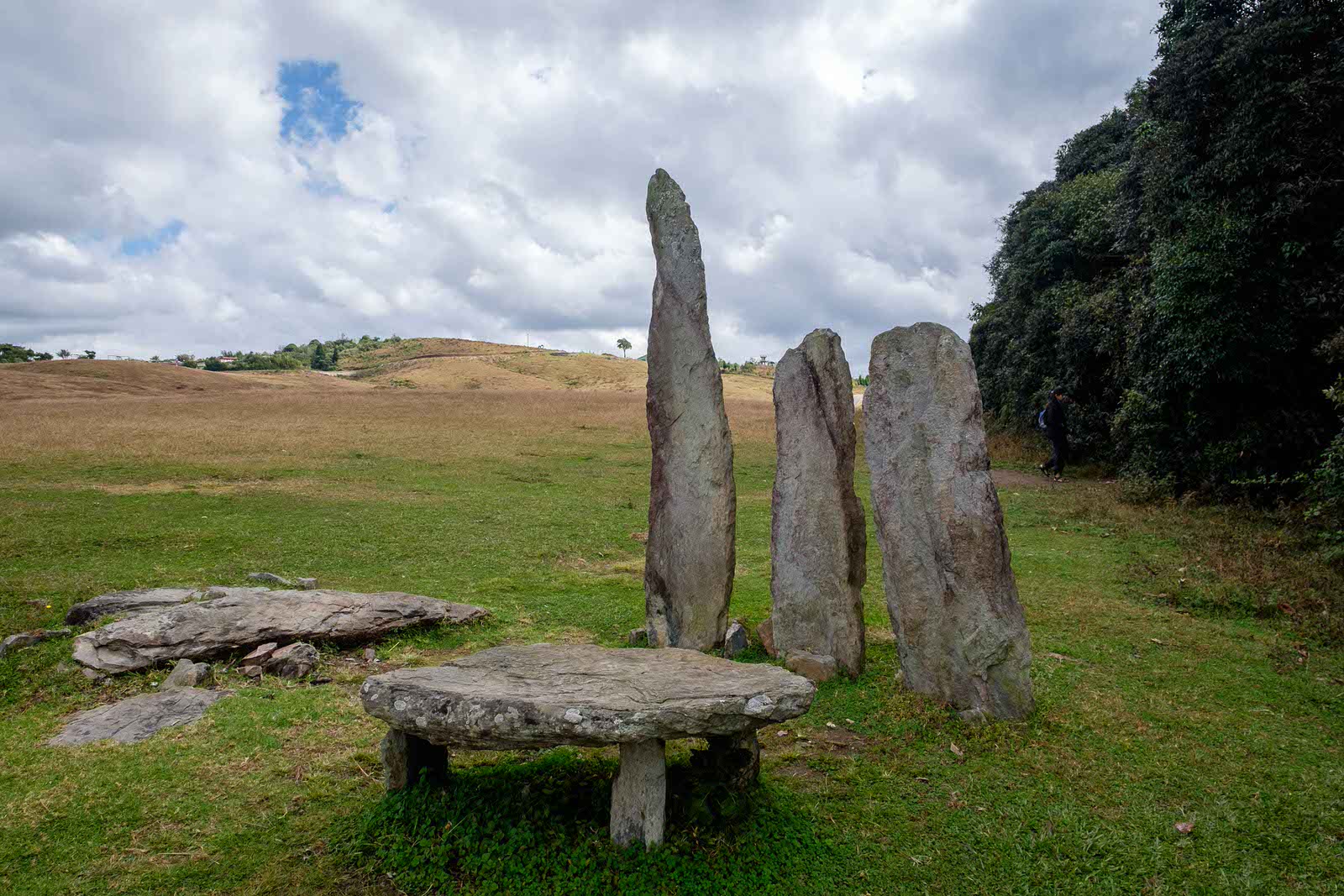 The Khasi and other tribes around the region revere these groves and it is believed that nothing, not even a leaf must be taken out of the forest. As the guide, usually a local who is familiar with the forest, will remind you, we leave nothing and take only memories, and they literally mean this. You are not allowed to take anything outside the sacred grove, not a leaf, not a twig, not a flower. The Lyngdoh clan who are the keepers of the forest believe that great misfortune will befall anyone who disobeys the rules of the grove.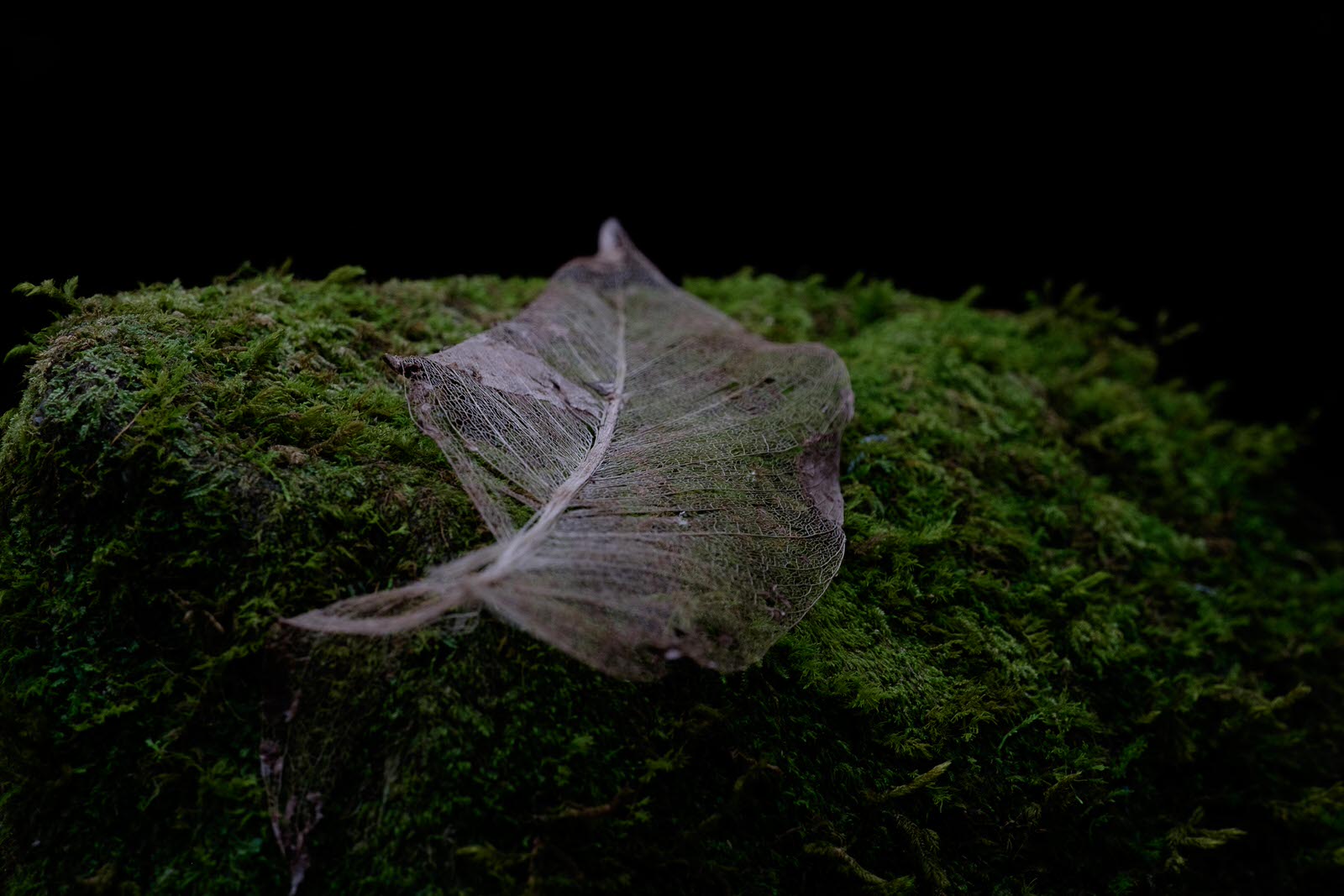 A deity known as labasa is believed to inhabit the forest and the locals believe that disrespecting the forest will invite the wrath of the deity. The forest itself is picturesque, lush and cool with towering Rudraksh trees, gentle streams and plenty of colourful wild flowers, mushrooms and berries. Whilst you can technically enter the forest without a local guide, it is advisable to hire one to better understand the forest with its many legends and stories.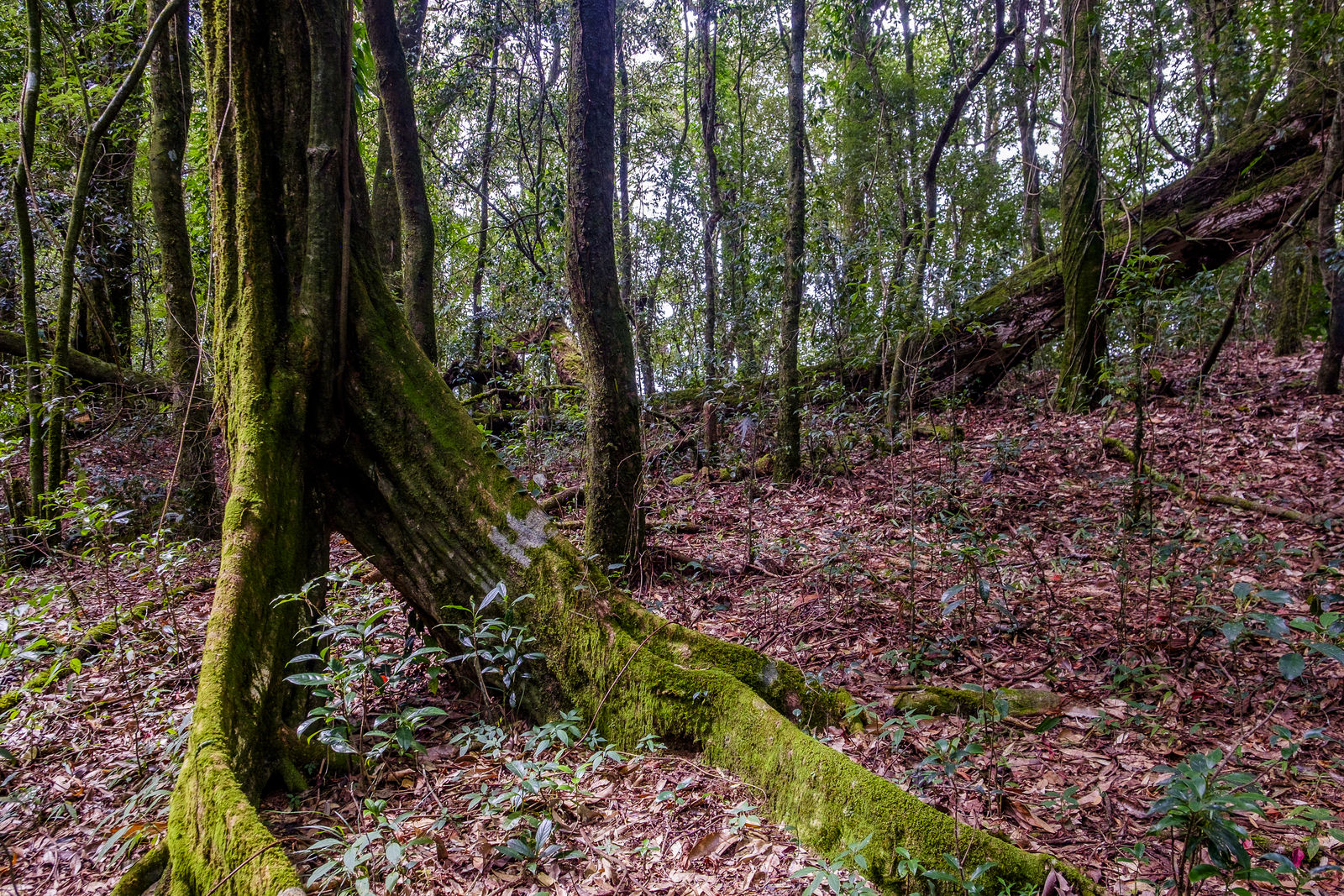 Haggle for pigs at the Mawngap's Pig Market
This one is something we stumbled upon purely by chance! We were on our way to the Mawphlang sacred grove and passed a little town, where, on the mainroad, there were a number of Khasi men gathered, under a tin shed, in animated discussion around writhing gunny sacks. Suddenly one of the men dug his hand into a gunny sack and with a flourish produced a dark little piglet! Immediately the cacophony within the shed reached a fever pitch as bids were thrown at the holder of the pig, until finally a price was agreed upon and there was a happy owner of a brand new piglet.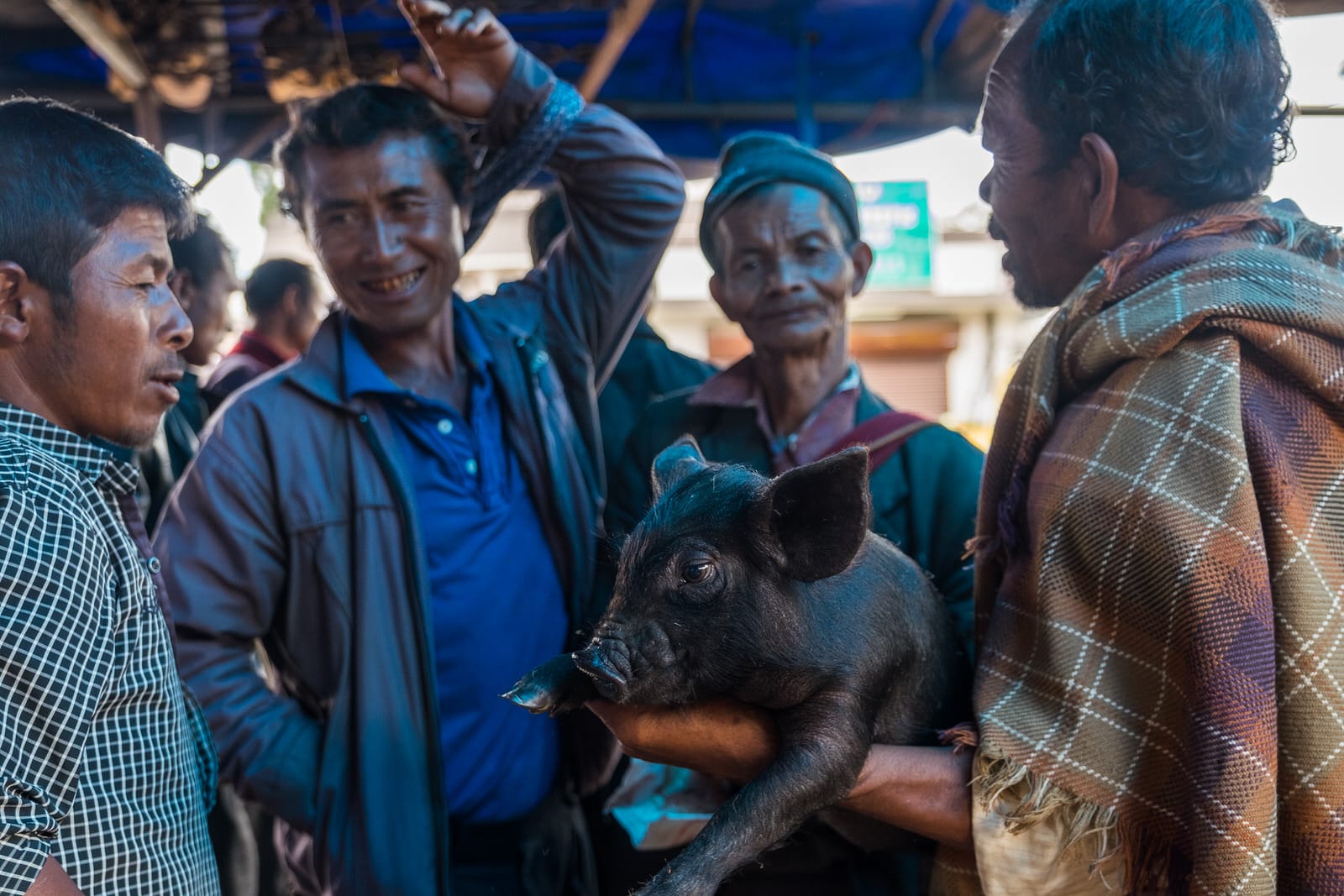 Of course we had to spend some time there checking out the proceedings and the Khasis true to their nature seemed very happy to have us there, we were even offered a good price for a nice plump pig and the locals seemed a bit disappointed when we politely declined. Definitely one of the more interesting markets we have visited.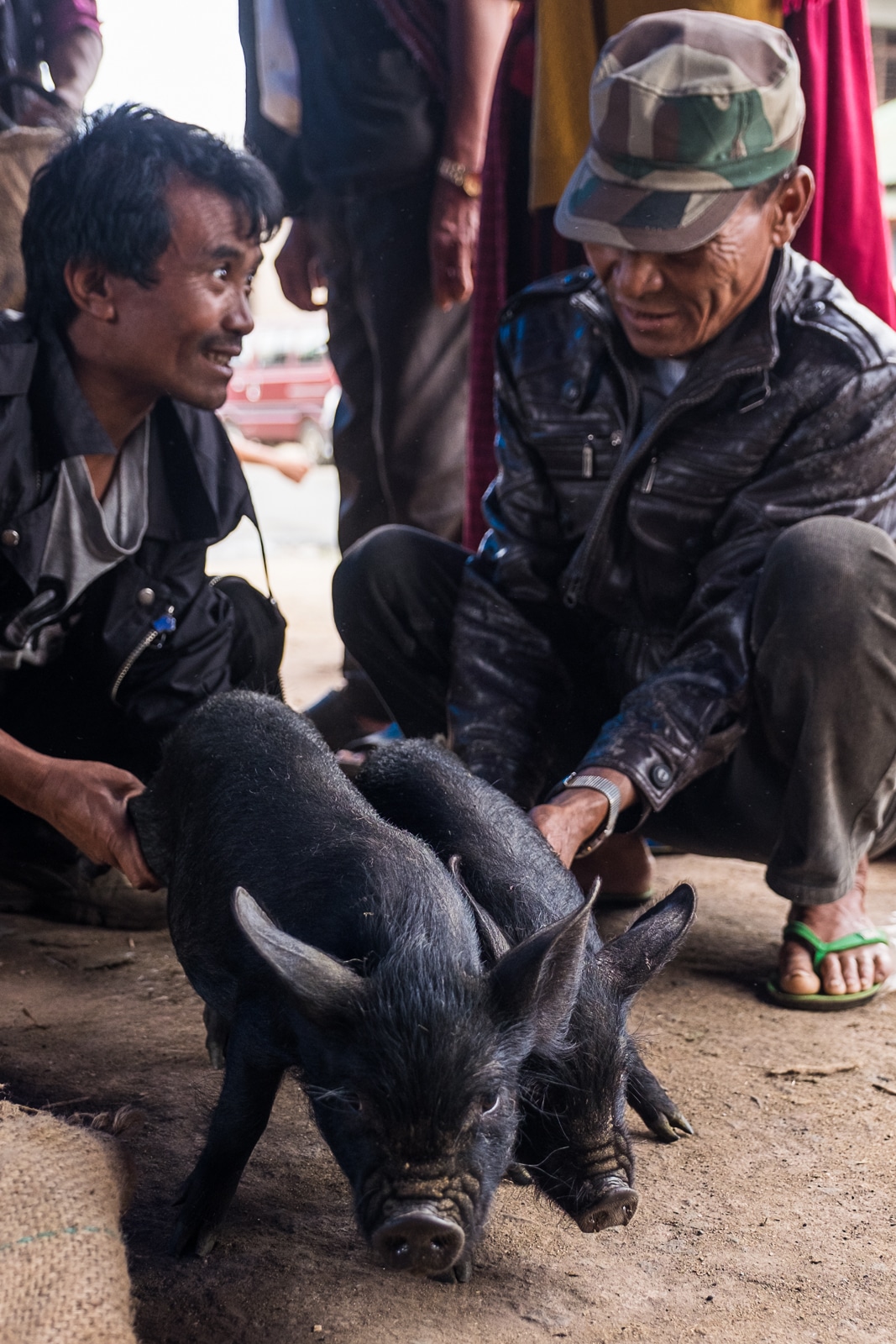 Bet a few bucks on an Archery contest
Besides chewing betel, the next favourite pastime of the Khasis seems to be betting on archery. Shillong is full of little betting shops where you can put your money on a number between 1 and 100. The outcome of the betting is decided every afternoon in a corner of Shillong's polo grounds, where groups of archers from different clubs are given 3 minutes to shoot arrows into a cylindrical target placed 150 feet away. At the end, the number of arrows to stick to the target are tallied and the winner is declared ! The event is great fun and even though serious money is changing hands, everybody has an excellent time of it. Definitely one of the lesser known things to check out in Shillong and an quirky part of Shillong Khasi culture.
Tuck into some local food
One thing you got to love about the North East is the food! It varies from region to region and, contrary to sensationalist beliefs, is not all dog meat and insects! Like other states in the North East, Meghalaya too has distinct regions which differ culturally and in their cuisine. When we were in Shillong and around, not only did we check out the local Khasi food but we were lucky enough to get a taste of the food of the Jaintia hills and Garo hills the two other major regions there. In short, the food is all good, but our favourite Khasi food had to be Tungrymbai, a meat slow cooked with fermented soybean and sesame seeds & Dohkhlieh a salad of sorts made with boiled pork, chillies and onions and plates of smoked beef and pork which you can find in smaller local joints. If you have a stomach for spice, make sure you try some Tungtap, a fiery dried fish chutney which goes with everything!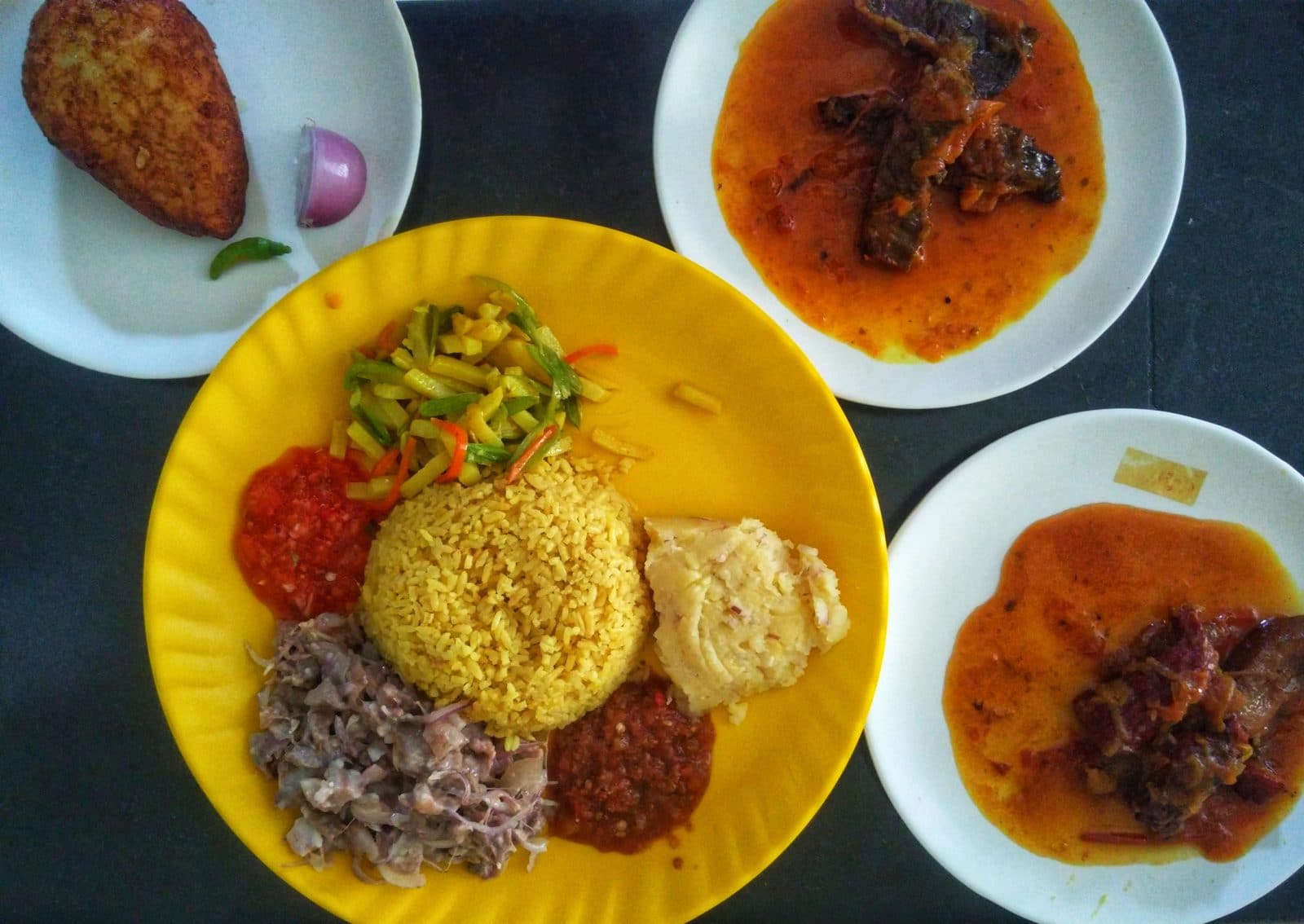 A couple of places we recommend you try out:
Jadoh: A local canteen style restaurant at Don Bosco square which serves up a wide range of Khasi and Jaintia specials. Our favourite was the Jadoh rice and smoked meat plates.
Cafe Shillong Heritage: Attached to the Tripura Castle Heritage Hotel, this lovely (if a tad expensive) restaurant has stunning views over the city and a continental menu with Khasi flavours. There is an excellent pasta made local style with smoked pork. We have to admit, smoked pork in this region probably tops the list for us in any meal.
There's also the more chilled out sister outlet of Cafe Shillong in Laitumkhrah which is worth a visit if you're craving  some regular fare like momos and burgers. It also has live music on weekends which is when Shillong's young and hip crowd congregates.
Police Bazaar: In the evening the chaotic Police bazaar transforms into a haven for street food so if you looking for something fun head down there and get yourself a plate or two of kebabs from the many vendors than line the square.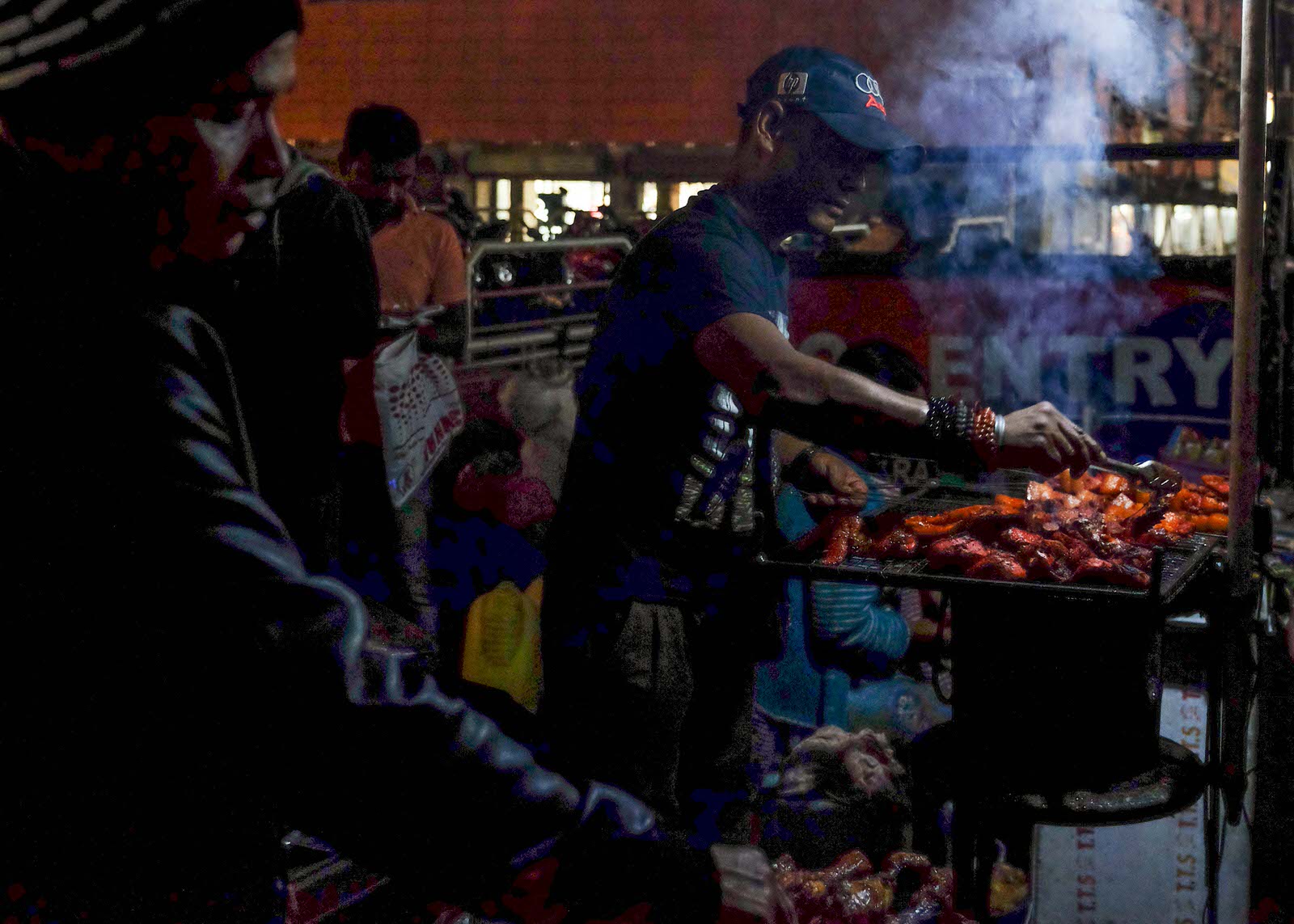 Feel patriotic at the Airforce Museum
It's not often that you get to step inside an Airforce base, but just outside of Shillong, very close to the Elephant Falls is the Air Force Museum, located within the confines of the Air Force Eastern Command base. Of course you can't wander the base but just being inside is pretty cool. The museum itself is very interesting and has all sorts of interesting equipment, including model planes and missiles, a pilots jump seat, guns and war memorabilia all of which are well marked out with detailed signage.  There are even a couple of full size aircrafts including the MI-4 Helicopter and the Caribou DHC-4, both of which played a major operational role in the 1971 war! For us however the most interesting part was all the stories of individual valour by the Eastern Command in 1971 battle with Pakistan which resulted in the establishment of Bangladesh from East Pakistan. Fascinating stuff and definitely worth a visit. Carry a valid photo ID though, required for entry.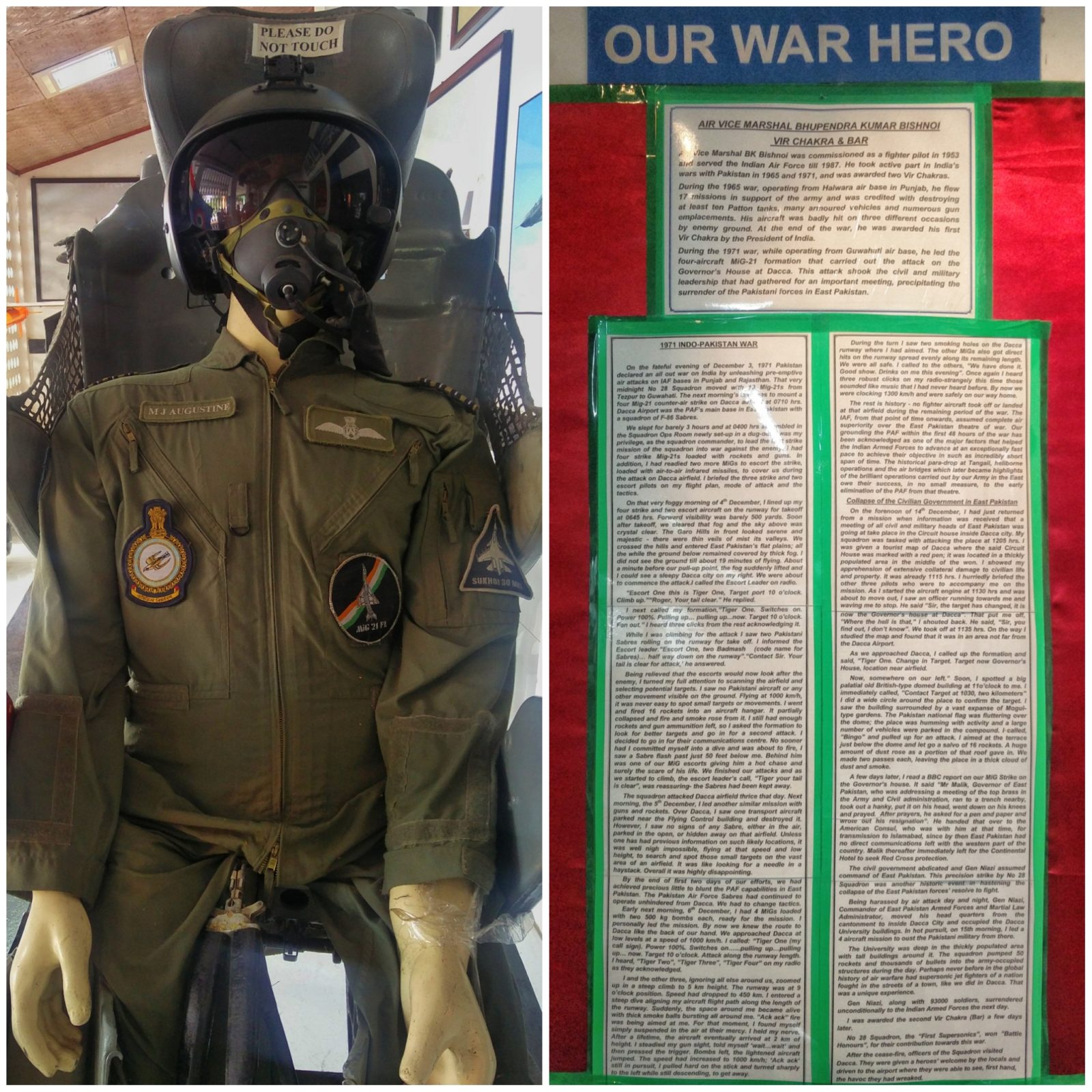 Understand North East history and culture at the Don Bosco Museum of Indigenous Cultures
For anyone who wants to get a feel of the complexity and sheer diversity of North East India, the Don Bosco Centre for Indigenous Cultures should be your first stop. Built over 7 stories representing the 7 states of the North East, the museum has 17 galleries covering everything from local tribes, customs, weapons, dress, fishing and agricultural methodologies, style of houses and everything in between. They also have a wonderful photo gallery of old black and white shots of various tribes. It is the perfect way to orient yourself about this complex region and understand just how different each state is, despite always being clubbed into one basket. Take a few hours out for this one.