We are very excited to share that for the last few months we have been working with Cleartrip.com to curate a 2019 Holiday Planner and it is finally ready! 🙂
Now this is not your regular calendar, the 2019 Cleartrip Holiday Planner will help you with vacation ideas for long weekends, festivals and cool events though the entire year!
This means no more endless hours scouring the internet for fun new destinations to visit, we have done all the heavy lifting for you, and churned out a whole host of holiday ideas, both in India and abroad in an easy to use format!
You can search for travel ideas from your particular city, look for local activities and events and even plan staycations around your city all at the click of a button!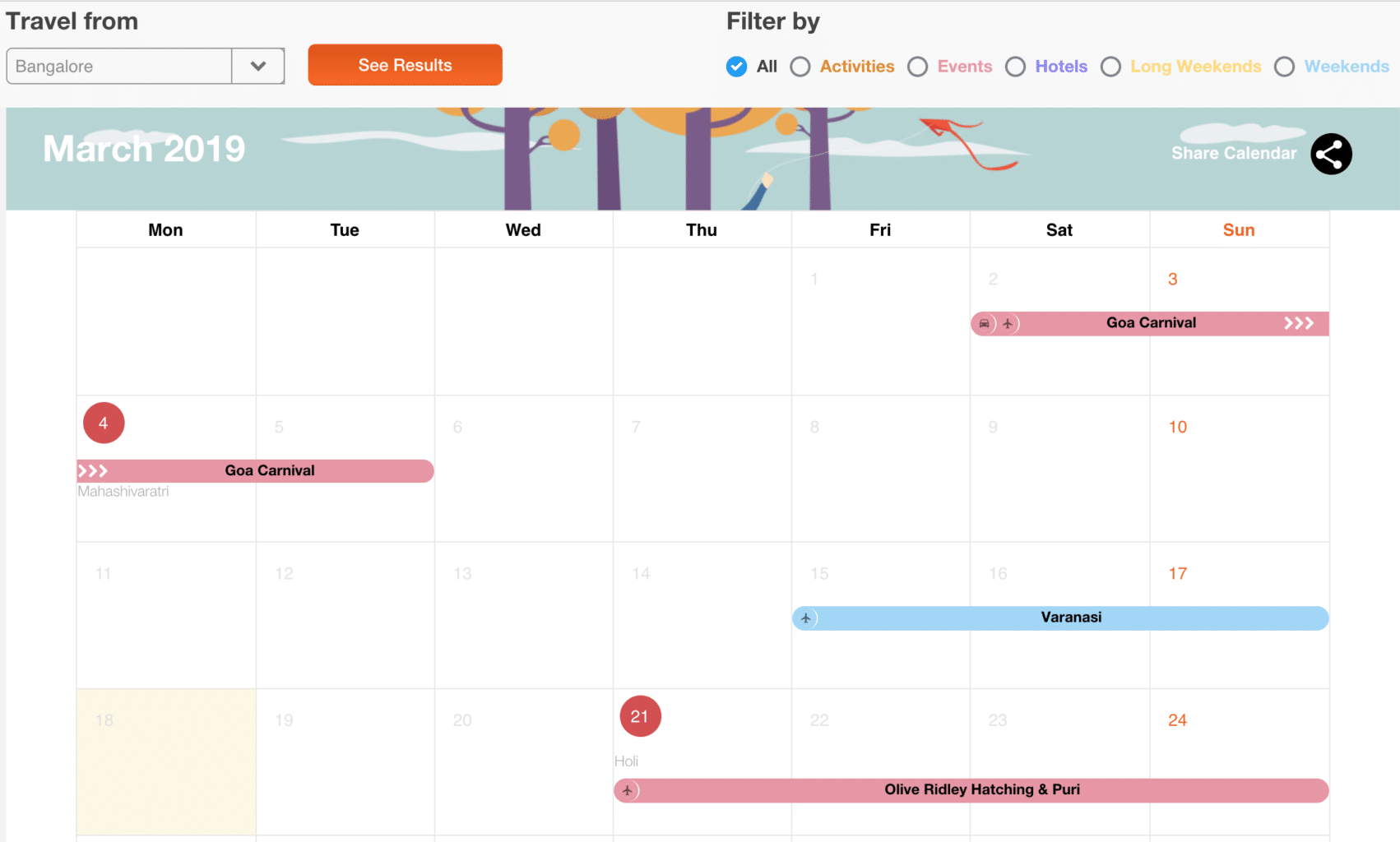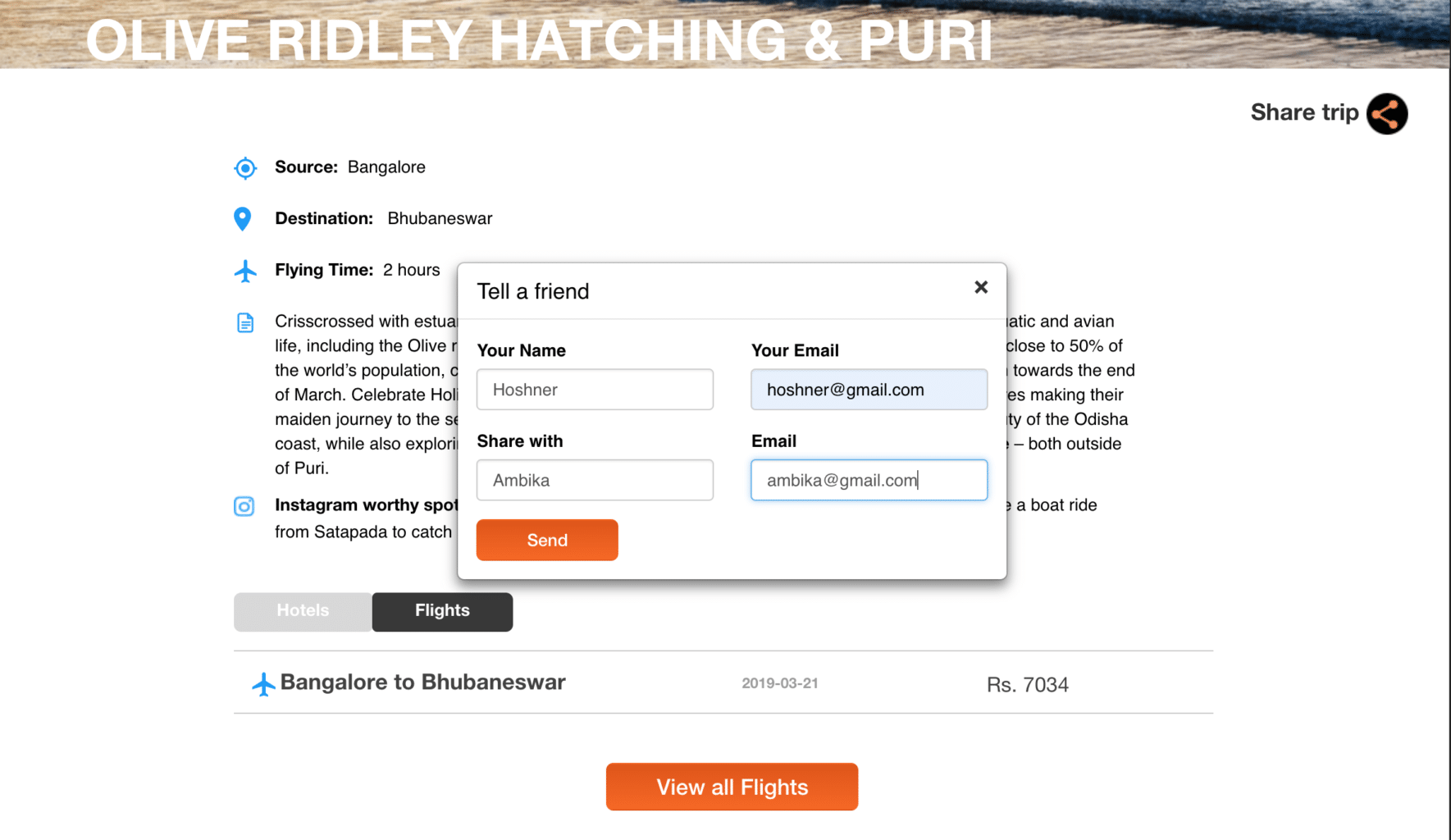 What's more, not only are the holidays we have suggested all personally vetted by us but they are also sorted by the best time to visit that particular place, based on weather, season, food and what's happening at that particular destination!
Cleartrip has done a wonderful job putting all our suggestions together and making it really easy to plan your trip right from the calendar site, by allowing you to look up and book flights and hotels from the same interface and even share the trip with your friends!
You can even toggle between cities to check out what other ideas and destinations we've planned, and steal some that you might fancy! Now you really have no excuse to not visit some of the cool places we have been to or say you have run out of holiday ideas in India.
So go ahead and check out the calendar, the planner for the first six months is already up and the rest of the year will be up soon too! Whatcha waiting for? 🙂
Heres the link! https://holidayplanner.cleartrip.com/
Hope you like it! Happy Travels.