Want to do something different this Holi ? Travel with us on Safari and discover the wonders of the Satpura National Park!
We are so excited to bring to you Discover Satpura, a trip to Satpura National park, one of the lesser known, but absolutely magical Tiger Sanctuaries in Central India, in association with our favourite jungle resort, Forsyth Lodge.
We have been to Satpura twice (and stayed with Forsyth both times) and its one of our favourite jungles in India due its unique eco-tourism model, varied landscape and excellent wildlife spotting! We spotted a Sloth Bear and a Leopard, both elusive animals to see in the wild, for the first time at Satpura, after more than a decade doing Safaris across India's many jungles.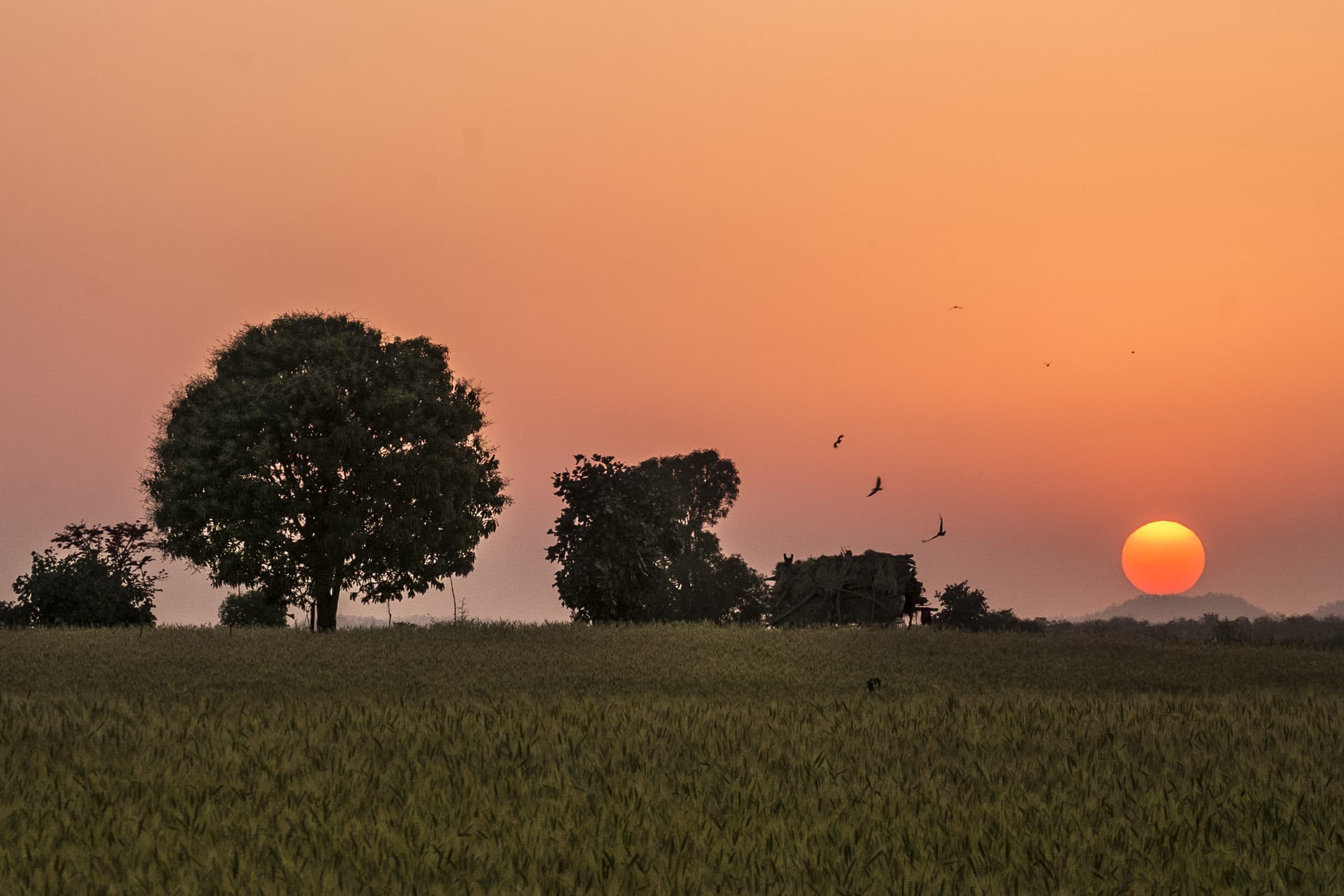 Satpura also offers you to chance to experience the Jungle in a host of different ways, from the regular morning and evening Jeep drives through the core area of the jungle, to night drives through the buffer zone, where you have the chance to spot nocturnal animals, canoe rides on the Denwa where you will spot plenty of birds and maybe even crocodiles basking on the banks of the river. Even getting to the entrance of the park is a unique experience as you need to cross the Denwa river by boat to start your Safari!
The highlight for us however is the incredible walking Safari through the core area of the park, an absolutely fascinating experience, where you will experience the jungle up, close and personal, learn about the ecosystem and if you are really lucky even spot an animal on foot! We got the chance to track a wild dog, and groups have even spotted Tigers and Leopards !!
This entire experience is made all the more special by the folks at Forsyth Lodge with its dedicated and knowledgeable team of naturalist who give you wonderful insights into the ways of the wild and show you all the little things that make your trip all the more magical. It also helps that Forysth lodge is a luxurious experience, but designed to absolutely in sync with nature and the jungle, with eco cottages spread over a 44 acre property (only 10% is used, the rest is left wild and natural) located at the edge of the buffer zone.
Of course this is a reDiscovery Project trip and so amidst all the animal spotting and relaxation, there will also be other interesting experiences like exploring a nearby village, learning organic farming, experiencing a home cooked meal in a traditional village home and a visiting the intriguing Bhimbetka caves, home to some of the oldest cave paintings in the world!
It promises to be an epic trip and If you like the sound of it, we would love to have you travel with us this Holi!
You can check out the itinerary below and please do feel free to call us on 9867981323 (Hoshner) or 9004046778 (Ambika) or write to us at therediscoveryproject@gmail.com in case of any queries or to book your spot!
You can also check out the blog post we did on Satpura here and a story we did for CondeNast Traveller here.
Trip Details
Dates: 21-24 March, 2019
Price: INR 39,900 INR per person inclusive of taxes.
Price includes all meals and stay at a luxury cottage in Forsyth Lodge on a twin sharing basis, all safaris and activities with park fees, a lodge naturalist for all activities, Airport / Railway Station transfers, tea and coffee and of course a chance to travel with US!! 😉
*The price does not include Flights / trains and personal expenses such as laundry, alcohol and tips.
Itinerary:
21st – Day 1
– Transfer to the Lodge with orientation and briefing followed by Lunch
<
p class="p7″>– Night Safari in the buffer zone
– Drinks and Dinner at the resort
22nd – Day 2
Morning Jeep Safari in the core area with breakfast in the Jungle
Village walk along with Lunch in the

Village
Session on

Organic Gardening
Drinks and Dinner at the resort
23rd – Day 3
– Walking Safari in the core area of Satpura Park
– Afternoon Jeep Safari in the core area
– Bush Dinner
24th – Day 4
– Canoe Safari (This is subject to water levels in the river, else this will be replaced by another activity)
– Transfer to Airport with a stopover at Bhimbetka to witness the incredible cave paintings that date back over 30,000 years.
Other Details
In March the days will be warm and dry and the mornings and evenings pleasant, perfect wildlife spotting weather!
You may want to carry a light jacket, please do try and carry along clothes in muted and earthy colours, you are in the Jungle 🙂
Carry

good walking shoes, for your morning walking Safari.
Please do carry

any medicines you may need and do let us know in advance in case of any food related allergies.
Don't forget your camera!!
Getting There
Flights & Trains: The nearest airport to Satpura is Bhopal and the closest major Railway station is Itarsi Jn. Group pickups will be organised from these places to Forsyth Lodge.
Please plan your travel so that you arrive at Bhopal / Itarsi no later than 8 am on the 21st.
Preferably book your return flights / trains after 7 pm on the 24th
Cancellation Policy
If it becomes necessary to cancel your booking, you must notify The reDiscovery Project immediately by mail on therediscoveryproject@gmail.com Cancellation will take effect only after we receive the email from you. Following is the cancellation policy:
45 days prior to departure – 100% refunded 30 to 44 days prior to departure – 50% refunded
15 to 29 days prior to departure – 20% refunded
14 days prior to departure – no refund
Please note that the above quoted amounts may change without notice. If the tour/itinerary price is quoted as a package, no partial refunds or credit will be given for services not used. The reDiscovery Project reserves the right to cancel any trip or booking in which case participants will be given a refund in full. However, you will not be entitled to make any further claim for any injury, loss, expenses or damage (either direct or consequential) or for any loss of time or inconvenience which may result from such cancellation (including but not limited to any travel reservation, visa, passport and vaccination charges, or departure, gear purchases, airport and airline taxes). We always recommend that you book refundable tickets. We also recommend that you obtain travel insurance upon booking.