We almost didn't do a 2019 calendar (it's sooo much work! 😉 ) but after being swamped with messages in the last few days about when our calendar is coming out (when, not if :-P) we decided that we just had to do one! And so here we are with the 2019 reDiscovery Project India Calendar !
This year to keep things interesting we decided to go with a slightly different theme!
The calendars we have done in the past have been around landscapes, portraits and even India's fabulous monuments, but this is simpler and closer to our hearts.
For 2019 we showcase everyday life that defines India. From Kerala to Kutch, from the farmer to the fisherman and all the laughter in between, these are the scenes that, for us, make travelling in India so very special. From that emotion was born the reDiscovery Project 2019  'A day in the life of India' Calendar! 🙂
This year too the calendar will be printed on 100% recycled paper to make sure we don't harm any trees along the way! You can check out the images that will make up the calendar below.
The reDiscover India 2019 calendar will be 8 x 6 Desktop Calendar featuring the 12 photos above from our travels around India.
You can order your calendar here!
This year we will be doing a limited run of calendars and will be taking orders till stocks last!
Our design process is almost completed and here is what the early design looks like, this may change slightly, but for us this is pretty much good to go! Once the design is finalised the calendars will go into print and should be in your hands soon! 🙂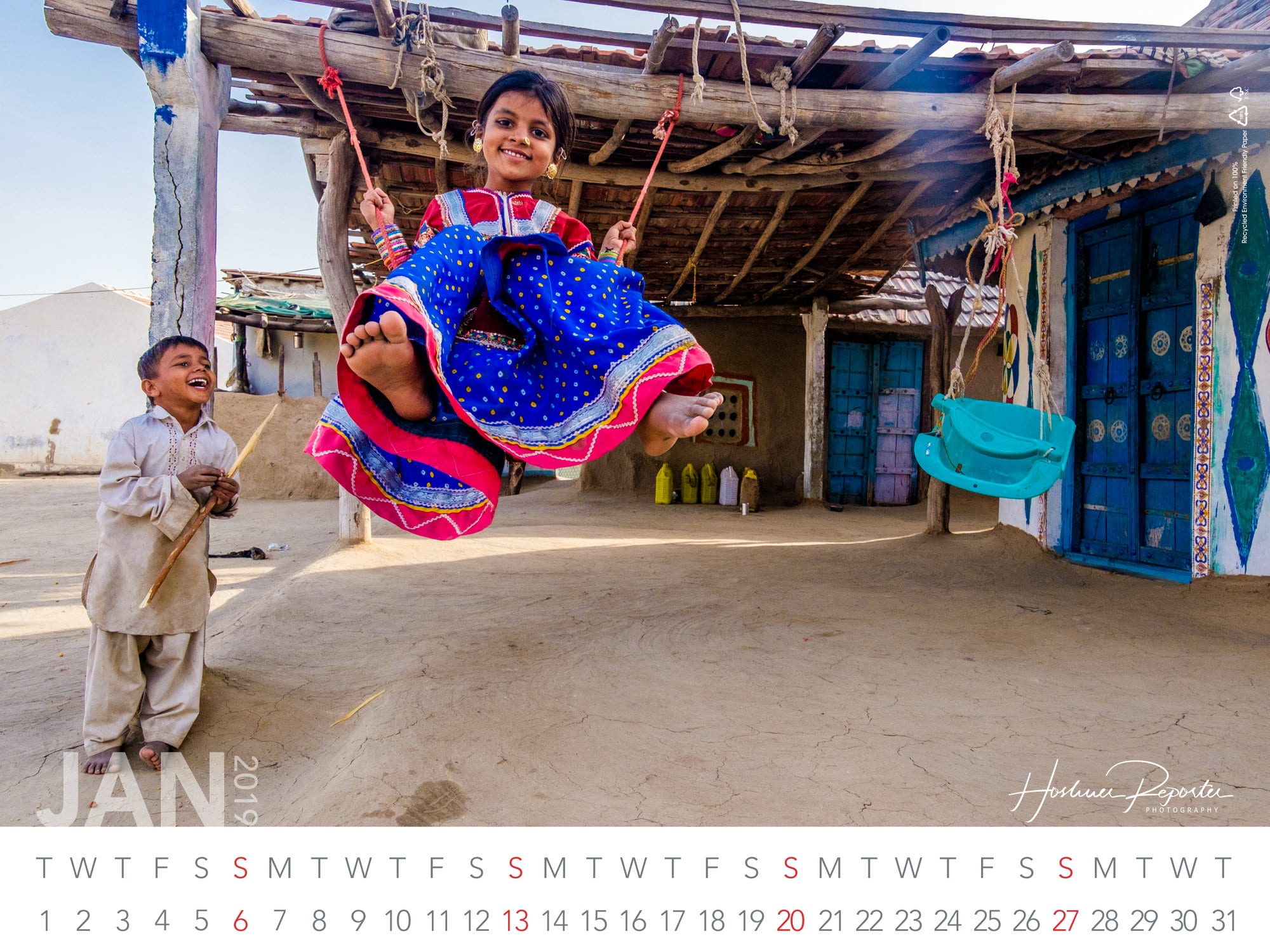 We will endeavour to ship out the calendars by the 20th of December, so that you get them well in time for the New Year, after all we wouldn't want you to start the year without your reDiscovery Calendar! 😀