Perched high up in the hilly Deodhar forests, with views of the Garhwal Himalayas to the north and the plains of Dehradun to the south, Landour is a world away from its downstairs neighbour, bustling Mussoorie. Six weeks of travelling around Uttarakhand, whilst full of wonderful experiences, was exhausting and we were looking forward to kicking back in languid Landour. The idea of quiet winding walks, charming boutique hotels, cute little homestays and cozy cafes was a welcome break from share taxis and pahadi food.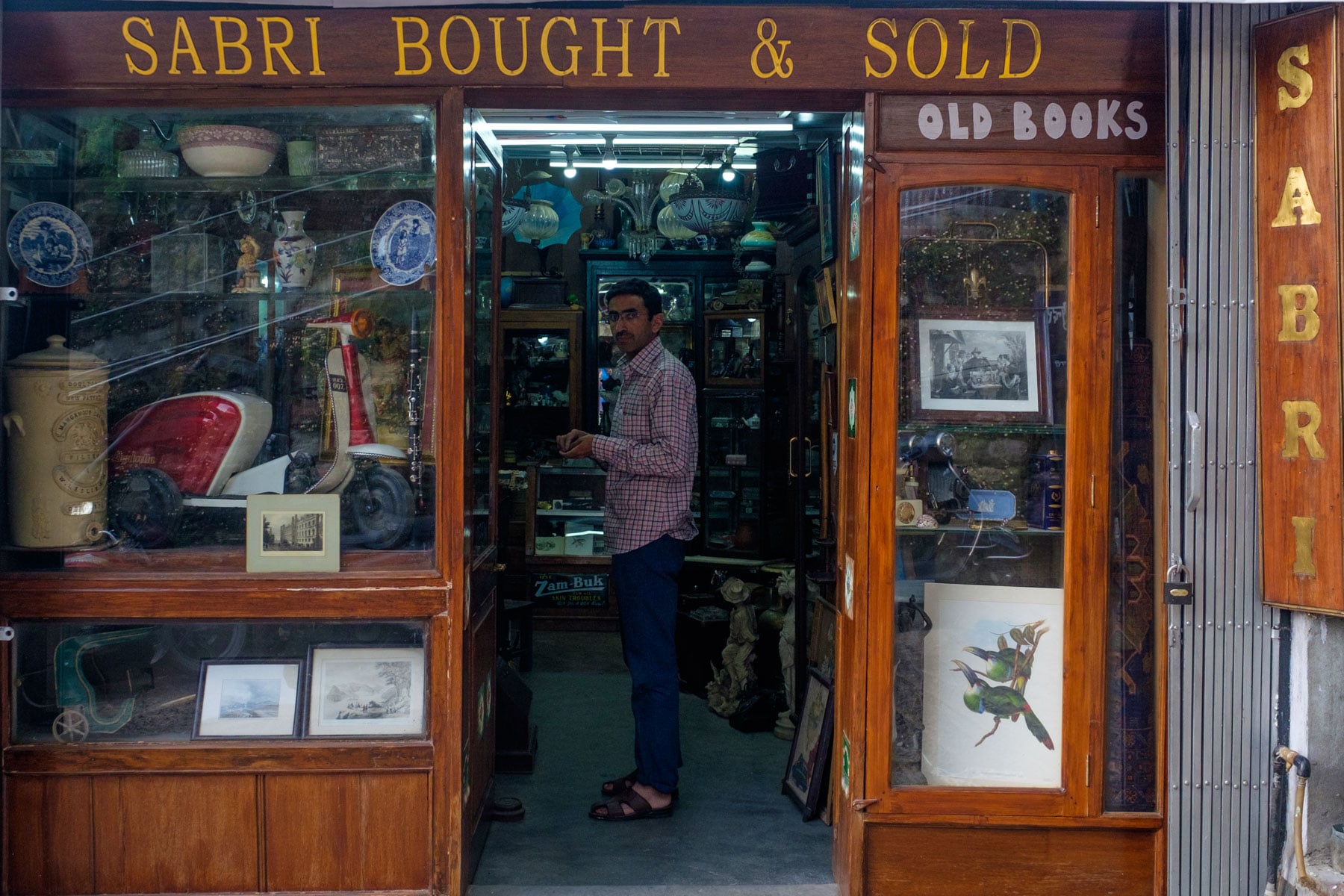 The few days we spent in Landour were set in a wonderful routine. Mornings were spent lazing around our eclectically designed homestay set in the forest at sisters bazaar soaking in the sun and listening to the sounds of birds chirping, followed by languid strolls around the thickly forested Landour chakkar and occasional sojourns down to the famed Landour Bazaar with its cute little antique shops, interspersed with bouts of stuffing our face with everything from chocolate croissants to Momos and Naga pork curry.
So if you are looking for a short break in the hills, someplace easy to get to, with views of the mountains along with excellent food, Landour may just be the place for you!
And to make your journeying easier, here we list our some our favourite activities around the quaint hill station, along with the best places to eat, sleep and catch the sunset in Landour.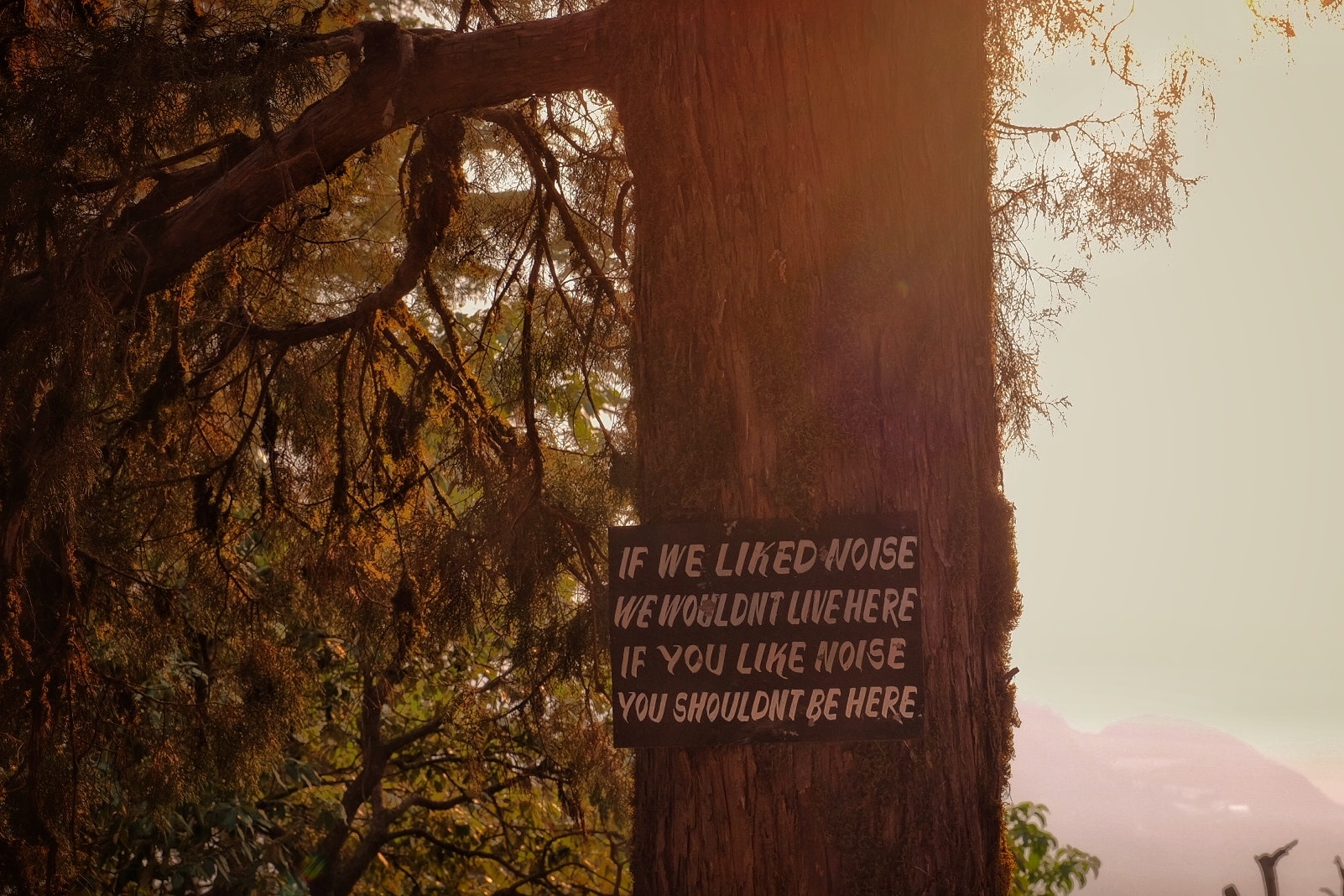 Stroll along the Landour Chakkar
This one is a favourite of Landour locals. The chakkar is a loop around Landour which loosely resembles a figure 8 and takes you all along Landour, and past its storied spots including Lal Tibba (Landour's highest point), Char Dukan (the original 4 shops which have stood for decades and continue to do so), and up to Sisters Bazaar, the far end of Landour. The walk itself is serene and beautiful with Pine trees, Himalayan views and sounds of the forest and as your constant companions, along with the occasional resident out for a walk with dog.
Take a walk though Mussoorie's Past at the Mussoorie Heritage Centre
On the way down to the Mall from Landour Bazaar we stumbled upon this hidden treasure, The Mussoorie Heritage center (MHC)! Located right next to the clock tower in an old building called Parade point, it is somewhere between a private museum collection and a store of collectable prints. Started by Surbhi in November of 2013 when she returned to her home in the hills, the space attempts to document Mussoorie's varied heritage through exhibitions of old maps, documents, photos and prints, and the odd curio. We spent hours rifling through their collection of prints and chatting with Surbhi who is a storehouse of information and stories on the hillstation's heritage. The MHC also undertakes heritage walks around Landour and Mussoorie which will give you an inside look at the towns past. Don't forget to ask her about the infamous Pahadi Wilson, who past is notorious around Landour and Northern Uttarakhand.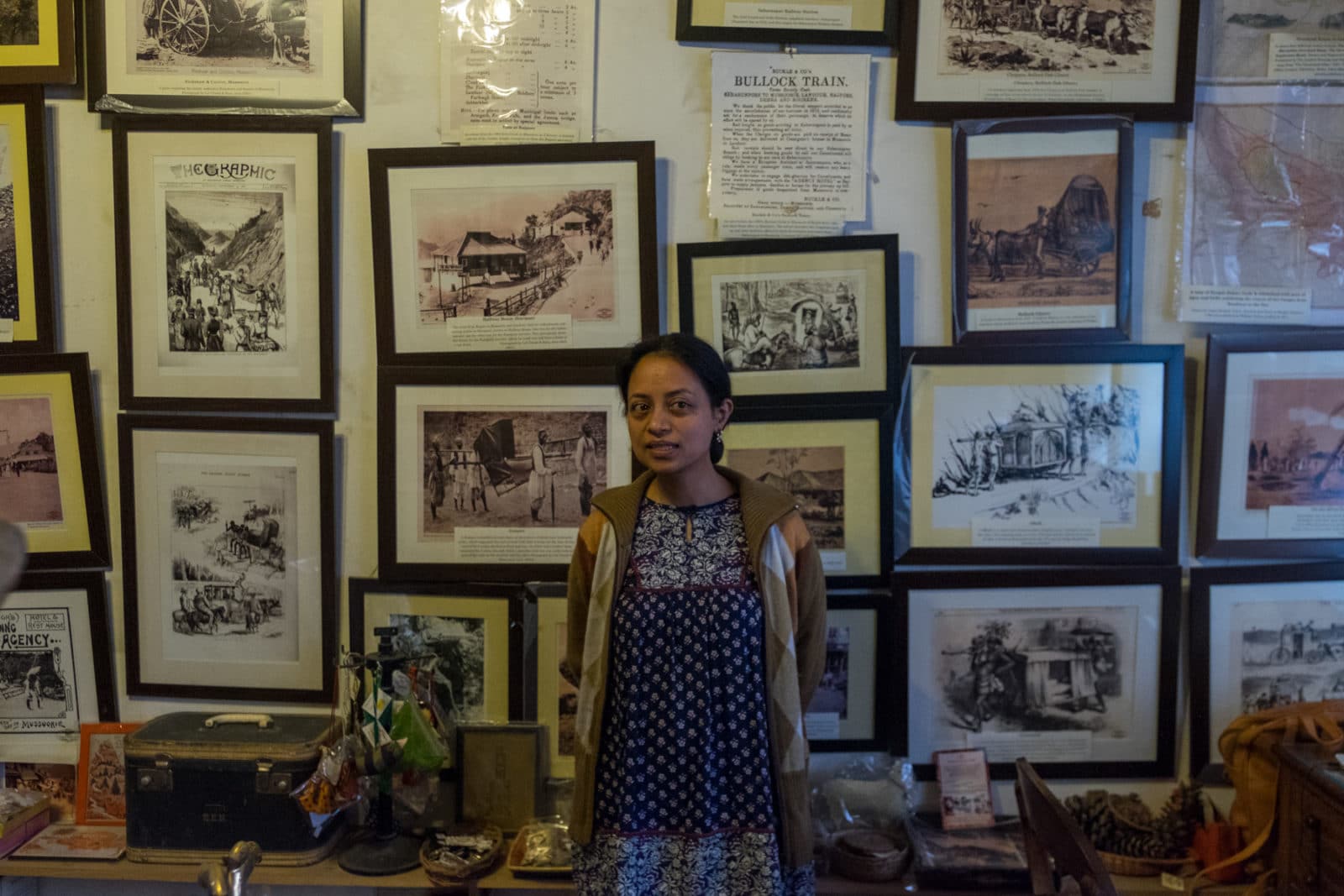 Eat, walk, repeat!
Weeks spent in Uttarakhand eating dal, chawal meant that more than anything else in Landour, we were looking forward to eating some different food and the once favoured British hill station has plenty of excellent options. So in no particular order these are a few of our favourite things. Domas for the funky decor, Momos, Phingsha and Pork Chilly; Mudcup Cafe for chilled out vibes, excellent coffees, sandwiches and desserts; Landour Bakehouse for the classic vintage look, great views and delectable crepes, cookies and baked goodies; Little Lama Cafe for the excellent pizzas and the authentic Naga smoked Pork curry (some of the best we've eaten outside of Nagaland); Emilys for the charming old bungalow and great pastas; and Chic Chocolate for the Chocolate fudge, but not so much the food which appeared more interesting than it actually tasted. Phew! We didn't eat at Lovely's Omelette (overcrowded) or at Char Dukan (overpriced and average looking food) but we were honestly very pleased with all the places we have listed above and visited most of them more than once.
Watch the Sunset above Landour Bazaar
There are many spots to watch the sun go down in Landour, where the more popular ones are probably Lal Tibba and Char Dukkan. We probably saw the best sunset of our entire Uttarakhand trip at a spot above Landour Bazaar, on the corner of the steep cement road just ahead of Mudcup Cafe. There is conveniently located little hawa ghar (these little chilling spots are strewn all over Landour) set up here where you can sit and watch the sunset over the Deodhar forests surrounding Landour. Of course if you are here in the winter you will also get a chance to witness the famous Landour winter line, a unique phenomenon at sunset which is only seen from a couple of small villages in Switzerland and right here in Landour!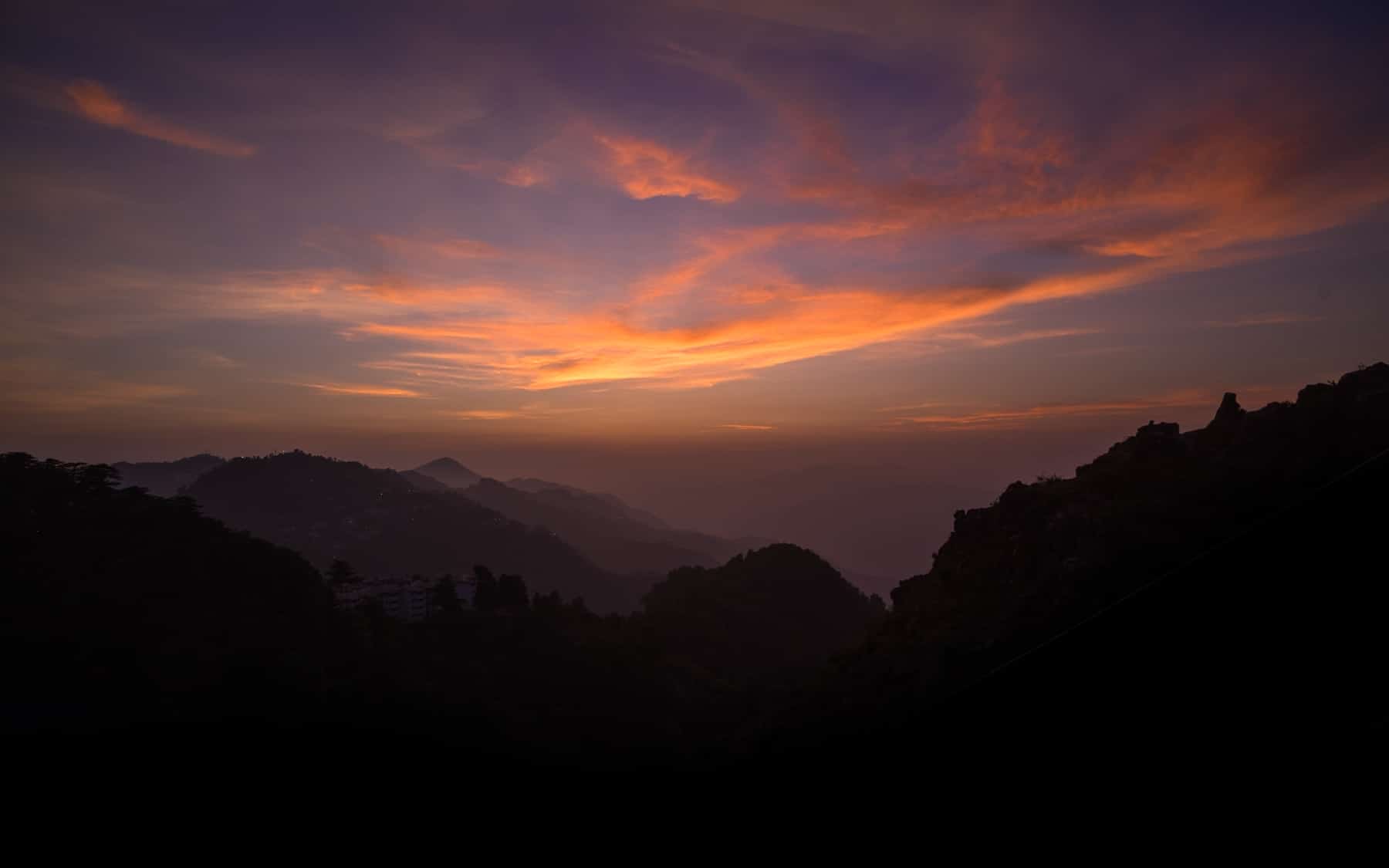 Marvel at the beautiful buildings and mountain homes
There are so many places around India where we would love to buy up an old home and just settle down, (dreamers we are) and now Landour has been added to the list. Take a walk from Sister's Bazaar down to the Mall (it's probably around 2 km) and you will come across many quaint old British Era mansions, historic churches and curious buildings which will transport you to a different era. If you want to know more about these old homes and buildings make sure you contact Surbhi at the MHC! Avoid the main Mussourie Bazaar, which is always crowded and noisy and walk some of the small by lanes at the other end to see the old British style club houses, hospital and other timeworn treasures.
Buy Cheese and Jam at Prakash's
A Prakash & Co, located right next to Landour Bakehouse in Sister's Bazaar, is the oldest in Landour and a must visit before you bid adieu to Landour, to stock up on wonderful homemade jams including Gooseberry, Grape and Plum as well as the excellent Gouda. The store is still owned and run by the original family which set it up in the 1920s and counts amongst its patrons, Motilal and Jawaharlal Nehru who apparently loved their cheese! We do too!
Some Useful Information:
How to get there: Landour is about 40km from Uttarkahand's capital of Dehrahun. Dehrahun itself has both a train station and an airport and the drive up to Landour takes about 1 and a half hour (traffic permitting!)
Where to Stay: Landour has a number of lovely old heritage stay options, the most popular of which are Rockeby Manor and Villa Bethany, both great if you are looking to splurge! If you are on a budget we suggest the very cheerful Domas just above Landour Bazaar, which also runs a lovely homestay in Sisters Bazaar (it is the home of the family that owns Domas), and can be booked in person at Domas!