So you've been to Goa a few times, visited a bunch of beaches, walked around Fontainhas and Old Goa and even gone down to a spice plantation in South Goa.
Think you know everything about Goa ?
Think again. Our two weeks in Goa were illuminating to say the least and we learn that there's a lot more to the state that sun, beaches, tons of greenery, Pork Vindaloo and a laidback lifestyle.
1. The humble Pao originated here.
Ever think of how your Pav Bhaji or Vada Pav would be without the pav? Not quite as exciting right..
Well, we have the Goans to thank for that, or technically the Portuguese. Poi or bread in
Portuguese was first introduced more than 450 years ago when the Portuguese came to this rice eating land and realized that they had nothing to offer for Holy communion!
Thus they introduced to India the beloved bun shaped bread we know today, which later spread to parts of Bombay and subsequently the rest of the country; and as they say, the rest is history.
Even today bread is the staple of most meals, and all over Goa one can hear locals on bicycles with piecing horns announcing their arrival with poi, twice a day.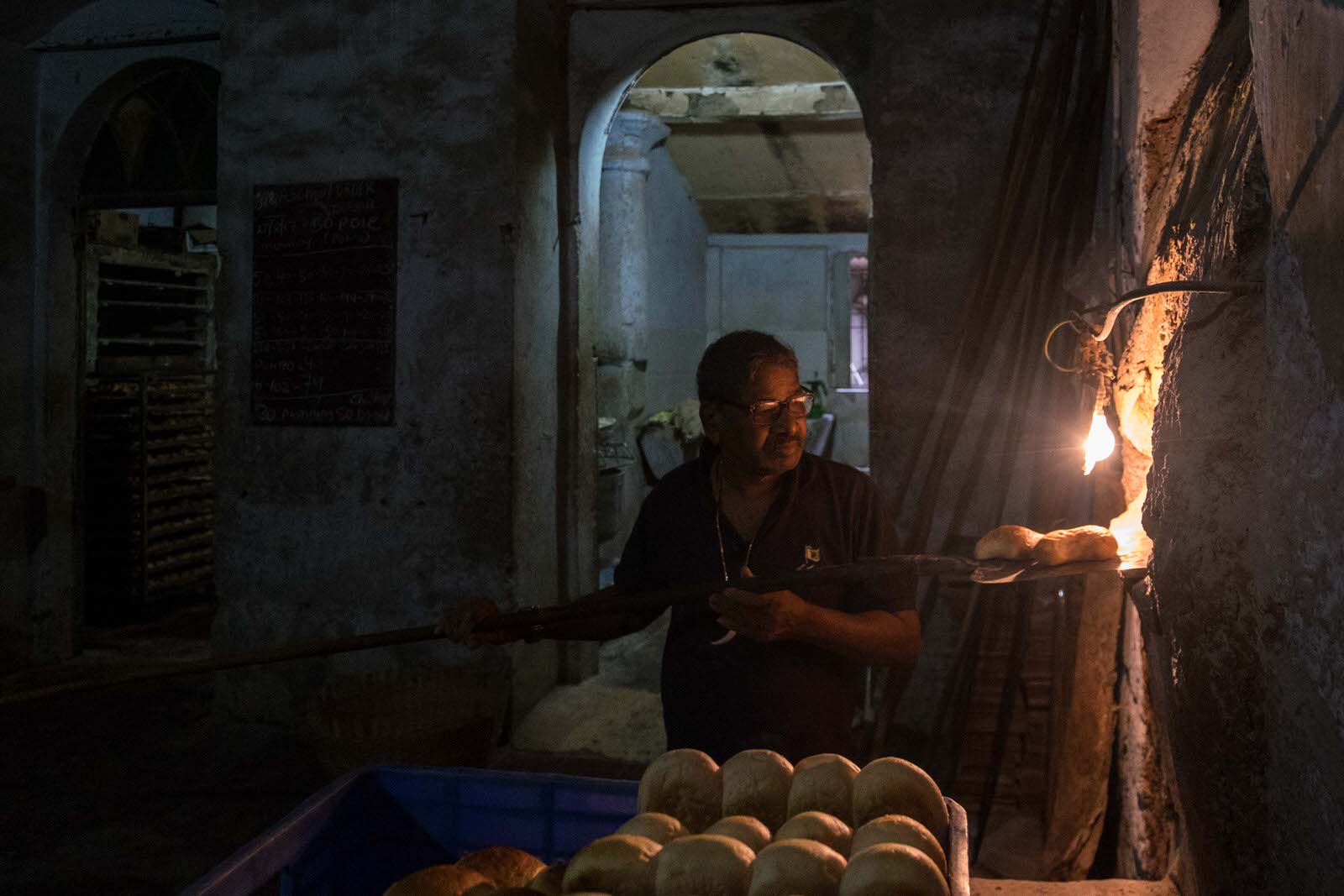 2. Goa is home to some of the most stunning mansions you have ever seen.
If all you've seen in Goa is the beach and your idea of Goan Architecture is a shack or run of the mill resort, then think again.
We thought the same, and massive mansions were something we associated with Kerala and Tamil Nadu, it was not Goa, but boy were we mistaken. Throw a stone in any direction in the interiors of Goa and you are likely to hit a beautiful old gigantic mansion, some of which would put Mukesh Ambani's Antilla to shame!
Many of these mansions belong to once prominent Goan landowning families who thrived during the Portuguese rule and built palatial homes for themselves, beautifully merging styles and design elements. Most sport the typical Portuguese colours and tile work, but are decorated with Goan furniture and Chinese objects d'art from Macau. When the Portuguese left India and land reforms like the land ceiling act came into force in Goa, a number of these families fell upon hard times and their homes fell into disrepair.
Whilst many of the larger homes have subsequently been torn down or turned into hotels, a drive thru the villages of Goa will reveal a number of beautiful homes that still stand serenely amongst coconut groves and paddy fields weathering the test of time. Some have opened their doors to visitors and tourists, and a visit into any one of them is a must.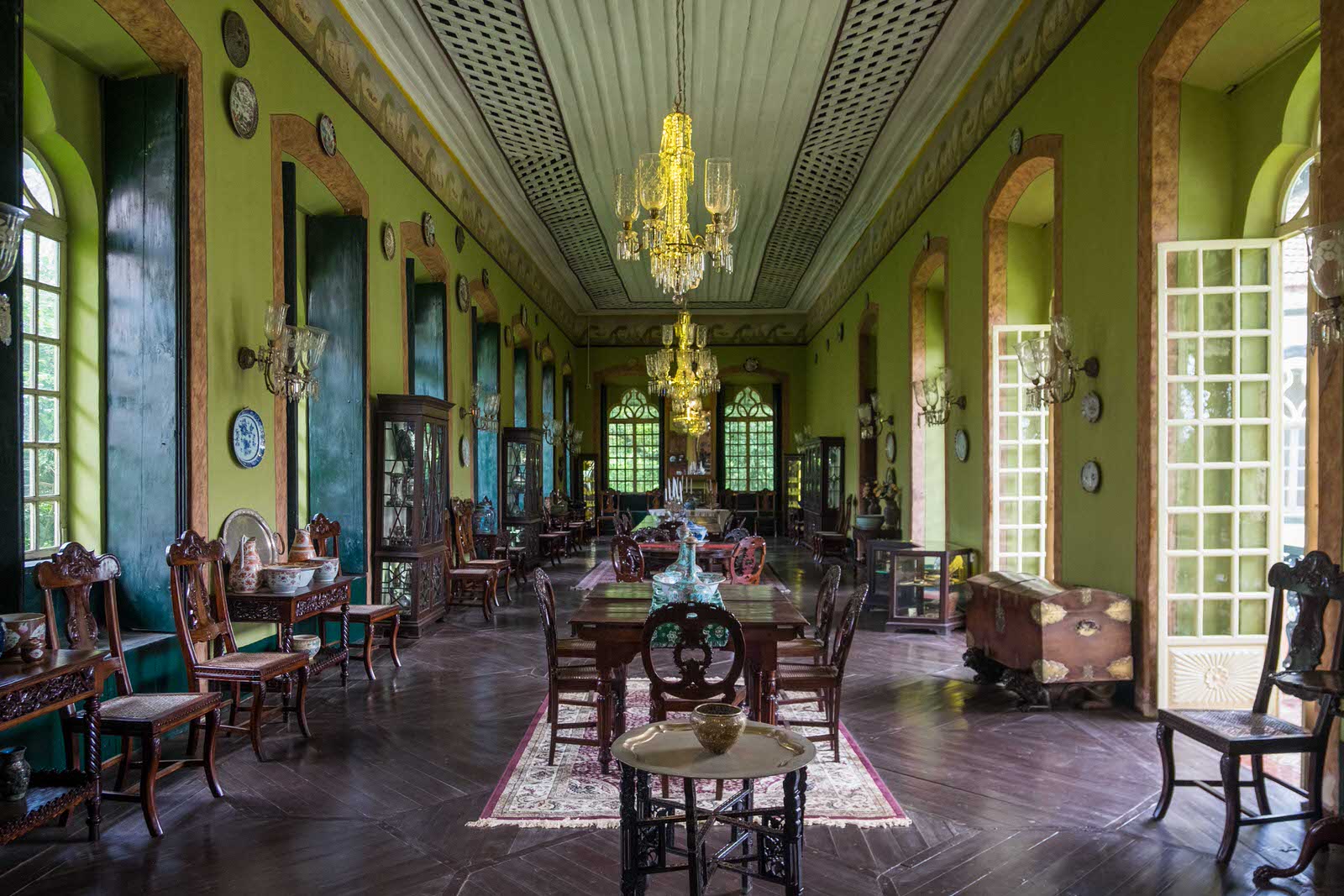 3. Goa is also home to stunning temples, ancient caves and Prehistoric Rock Carvings
While old churches are found in every village across the state and are a fairly common sight, there are some lovely old temples that are worth visiting.
The Tambdi Surla Temple for example, in the Bhagwan Mahavir Sanctuary at the foothills of the Western Ghat section in South Goa, was built in the 12th century, predating Goa's oldest church by at least 300 years! Interestingly, the Tambdi Surla Temple in Goa, the Lonar Temple in Maharashtra and the Hoysala Temples in Karnataka all have similarities in architectural style and form, which probably indicates just how far north the influence of the Chalukya rulers who patronised this form on architecture spread.
If 12th Century Temples are not old enough or not your thing, Goa also has ancient cave carvings in Rivona and Arvalem and prehistoric rock art on the Banks of the River Kushavati in Usgalimal. While some of the crude carvings are easy to decipher, many are not and very little is still known about them. Not bad from one the countries tiniest states!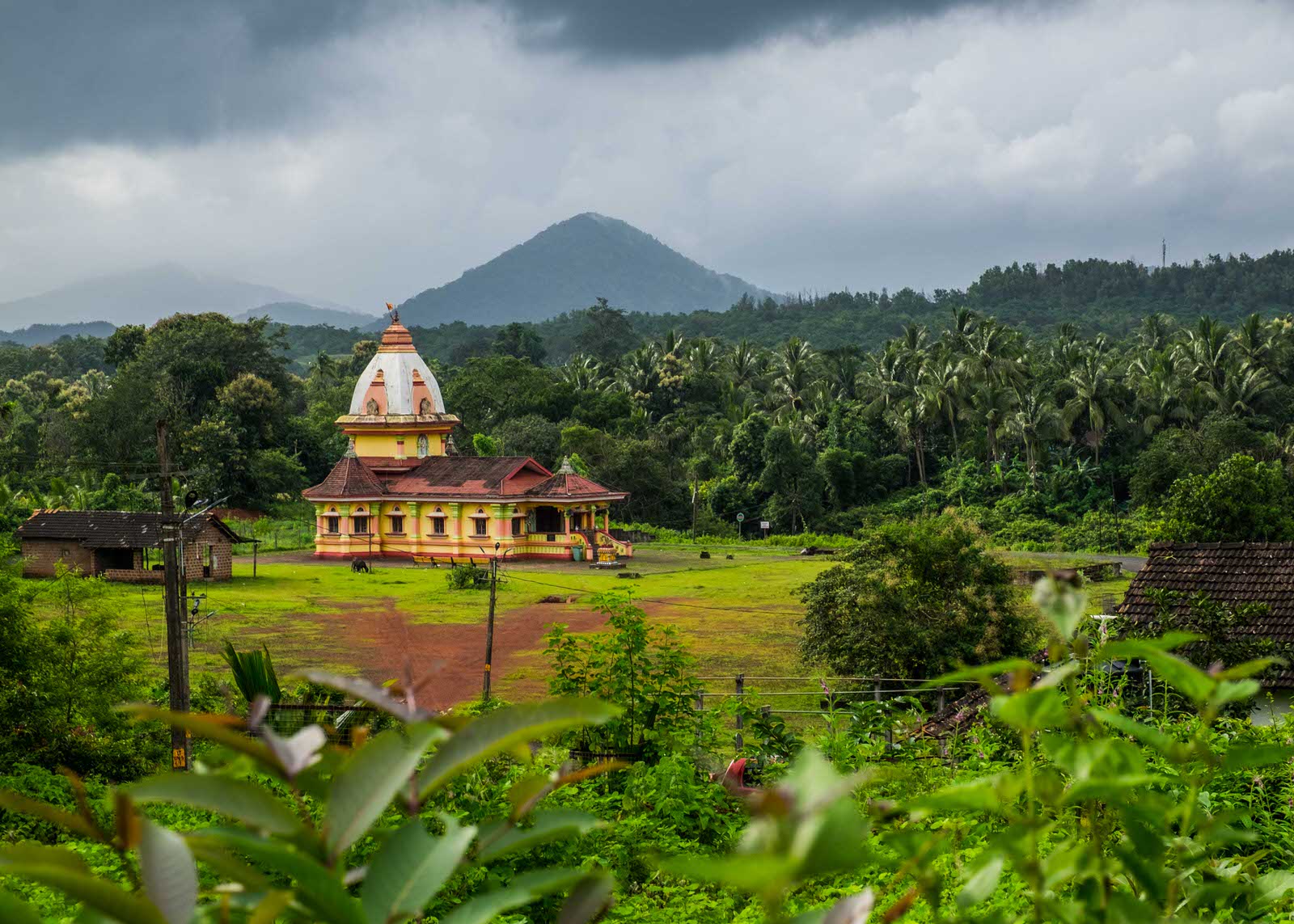 4. Here Catholics still consider themselves Brahmins and Kshatriyas.
When the Portuguese came to Goa, they undertook a fairly extensive campaign of conversion, a time tested tool to gain control over the local population, and to that end built towering churches across the length and breadth of the land, including the marque ones in Old Goa.
Today a number of Catholics in Goa can trace their roots back to Portuguese ancestry. In fact names like Braganza and Menezes are original Portuguese ones.
However, what is lesser known is that amongst the first mass converts were Goud
Saraswat Brahmins from Divar Island, and Kshatriyas from Carambolim, and whilst they adapted to a new religion and way of life under Portuguese rule, many of them still clung on to some vestiges of their past including the caste system, which they follow till date!
Thus only in Goa will you find Catholics that refer to themselves as Catholic Brahmins or
Kshatriyas and continue to follow certain social norms, customs and a hierarchy related to the Hindu caste system, including rules of marriage for example.
5. Before the Portuguese came to Goa, it was ruled by the same dynasty that built the famous Gol Gumbaz.
For many people India's Islamic history is inextricably linked to that of the Mughals. In fact many of us don't know that there were Muslim rulers in India much before the Mughals.
The Delhi Sultanate in the North and the Deccan Sultanate in the South are examples of Turkic and Persian Dynasties that existed in India well before the Mughals.
In fact the Delhi Sultanate, the Bahmani Sultanate and the Bijapur Sultanate all jostled with the Vijaynagar Empire of Hampi in Goa for close to 200 years, with the Adil Shahis of  Bijapur, of the Gol Gumbaz fame, eventually establishing control over Goa, well before the Europeans stepped foot on Goa's sandy beaches.
The Portuguese eventually won Goa from Adil Shah's army in the early 1500s, beginning a period of Christianity that the state is now known for. Unfortunately, very few signs remain of Goa's Islamic past, either in the food or architecture, except for two palaces of Adil Shah, in Panjim and Old Goa and the simple but elegant Safa Masjid near Ponda.
Know more of Goa's hidden secrets ? Do tell us in the comments below!