Over a century ago a young flamenco dancer caught the eye of a well traveled and intellectual young Indian prince and against all odds ended up marrying him. The fascinating story of Anita Delgado, a barely literate Spaniard and daughter of a cafe owner, is well documented, and is the stuff that fairy tales are made off. She unwittingly charmed the young Prince, who was in the continent to attend the wedding of Spain's King Alfonso XIII and Princess Victoria Eugenia of Battenburg. It was the classic rags to riches story and though she was his fifth wife and a foreigner, she was mostly well received in India society and they remained married for 18 years.
Maharaja Jagatjit Singh of Kapurthala was famous not only for this Spanish wife, but also for the state that he built, heavily influenced by the continent, and was known as a Francophile. Kapurthala state was ruled by the Ahluwalia Dynasty and Jagatjit Singh was its last ruler, before independence. I first read about him and his Spanish wife years ago and always wanted to see the state he had built, complete with a Versailles style palace and buildings that were more at home in Paris than in a tiny state in Punjab. Having traveled around the country and seen monuments and palaces and tombs and religious buildings that have been built with the best of world architecture, it no longer seems odd that the state that Jagjit Singh built was so European in nature, and we headed off to explore the former princely state of Kapurthala.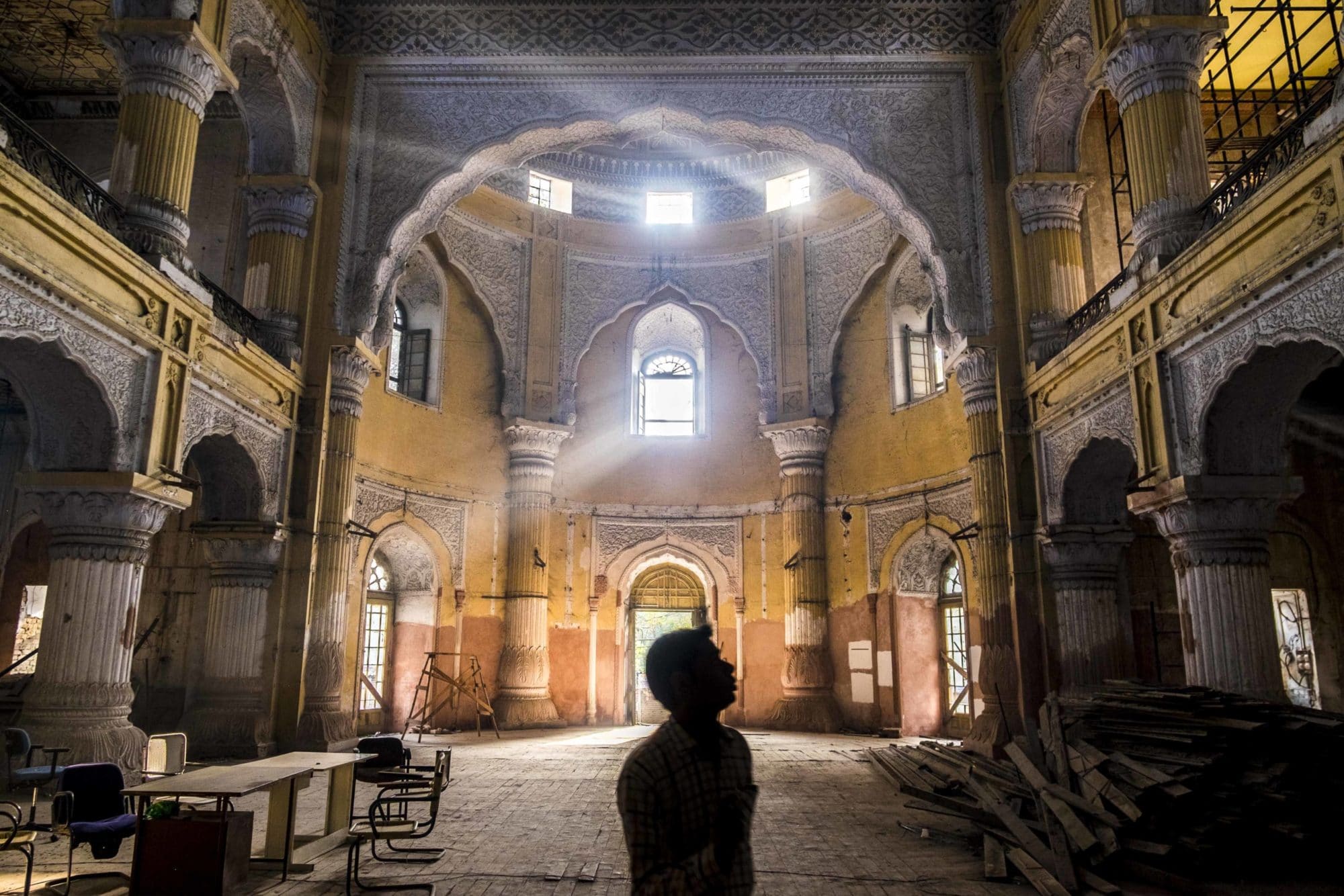 True to what we had heard and read about, the former princely state was filled with beautiful buildings and stunning architecture, a fine mix of several European and India styles. The 125 year old Durbar Hall or the old court of the Maharaja was the place where he would listen to the public and redress any problems. After independence it was taken over by the government, as many other buildings were and became offices. Today it is under renovation, with an aim to restore this magnificent structure to its former glory. Inside you can see several men labouring over the high vaulted ceilings, repairing the stained glass windows that once would have lit up the whole room, the arched doors with delicate carvings and the ornate balconies. Interestingly the high ceiling of the entire hall was built without any supporting pillars, fairly unusual for that time period. The outside has elements of Indo-Saracenic architecture, with influences from French and Mughal styles, as one can see in the high arches, floral motifs and mini domes.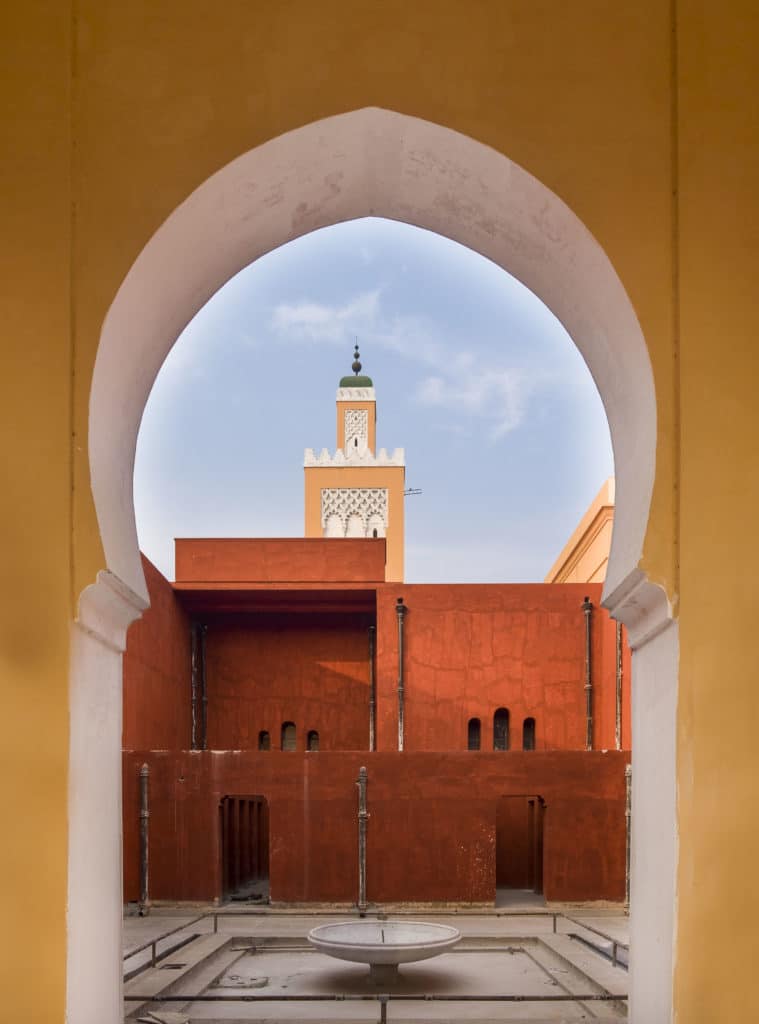 Not far from the old court, is the Moorish Mosque, the only one of its kind in this part of the world. Modeled on the Grand Mosque of Marrakesh (which we can attest to having seen it), the Moorish mosque was completed in 1930 and built by a French architect, Monsieur M Manteaux. Though nowhere near as large as its Moroccan counterpart, the mosque is no less serene and stately. The inner domes and the main altar are resplendent with designs commissioned from art students from Mayo College in Lahore, and are also being painstakingly restored. With one central tower, the mosque has a pillared central hall with semi circular arches unlike any others we had seen in India, but had seen in Morocco and Spain. While the mosque, done up in a warm tones, look plain from afar, on closer inspection you see intricate designs and carvings all over, with floral reliefs and geometric patterns on white marble. It is quietly beautiful and a testament to a worldly wise ruler.
Several other buildings are also under renovation, including the Gol Kothi and Bhoot Bangla and one can view these from the outside. The famous Jagatjit Palace, based on the Palace of Versailles, was built by a French architect and readied for the Maharaja's favourite wife, the Spanish dancer. Today it is home to the Sainik School and entry is only with prior permission, which we unfortunately couldn't get in time.  But we hear that the French style architecture, Italian art, painted ceilings and opulence of the palace is no less magnificent than the original and is a must visit.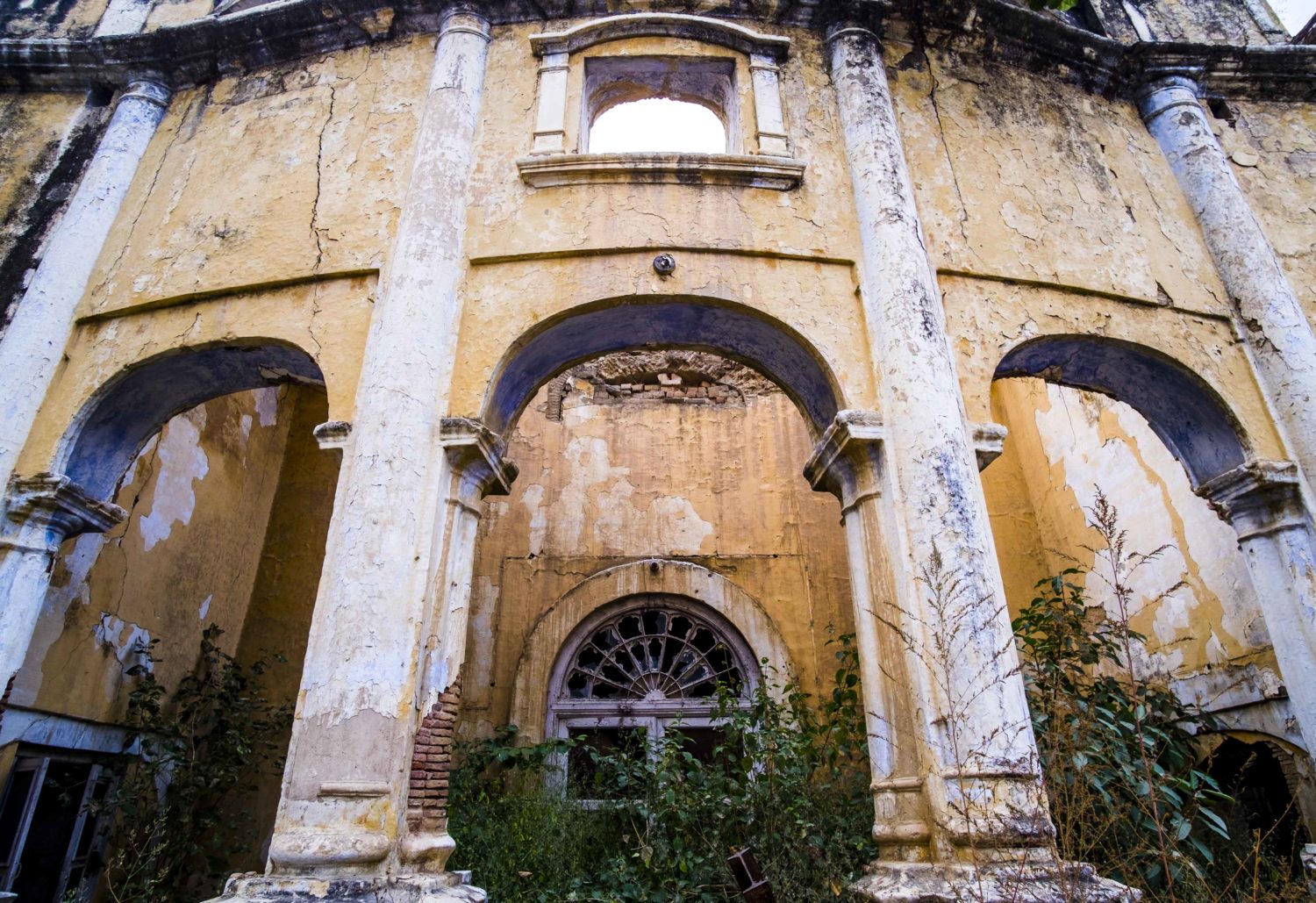 After 18 years of being married to an Indian Maharaja, Anita Delgado went back to Europe and lived out her days in some manner of fame. Regardless of whether you are tickled by this typical 'how to marry a prince' sort of story or not, a visit to Kapurthala, a former princely state in Punjab is a must. With stunning buildings, grand gardens, crumbling ruins that speak of a glorious state and a superb study in architecture, Kapurthala rivals any former princely state in the country, all due to the globe-trotting Maharaja. What makes it even better is that tourist footfall is minimal allowing for pleasant wandering.
Useful Information:
Kapurthala's main sites, which include the old District Court buildings, Jagatjit Club, Jagatjit Palace (now the Sainik school, the complex can only be entered with prior permission), Gol Kothi etc can easily be seen on a day trip from either Ludhiana or Amritsar, both of which are less than two hours away and easily accessed by bus.