This story first appeared on The Daily Pao
When you do something brave or stupid like quit your job and decide to travel for months on end, it essentially means you are going to be working on a pretty tight budget and monitoring how much and how you spend it pretty closely. Do you splurge on an auto or eat a little extra? These are very legitimate decisions to make. The budget we settled on was Rs. 2,500 a day for stay, travel, food and sightseeing. For both of us. That may seem reasonable but believe me at first we struggled. Over time, however, we figured out a few tricks that made our money stretch just that little bit extra, and helped us travel in a way that we wouldn't stress (or fight) about little things.
So read on to know about our favourite travel hacks from booking cheap flights to saving money (and the environment) by avoiding bottled water!
Make smart use of hotel booking apps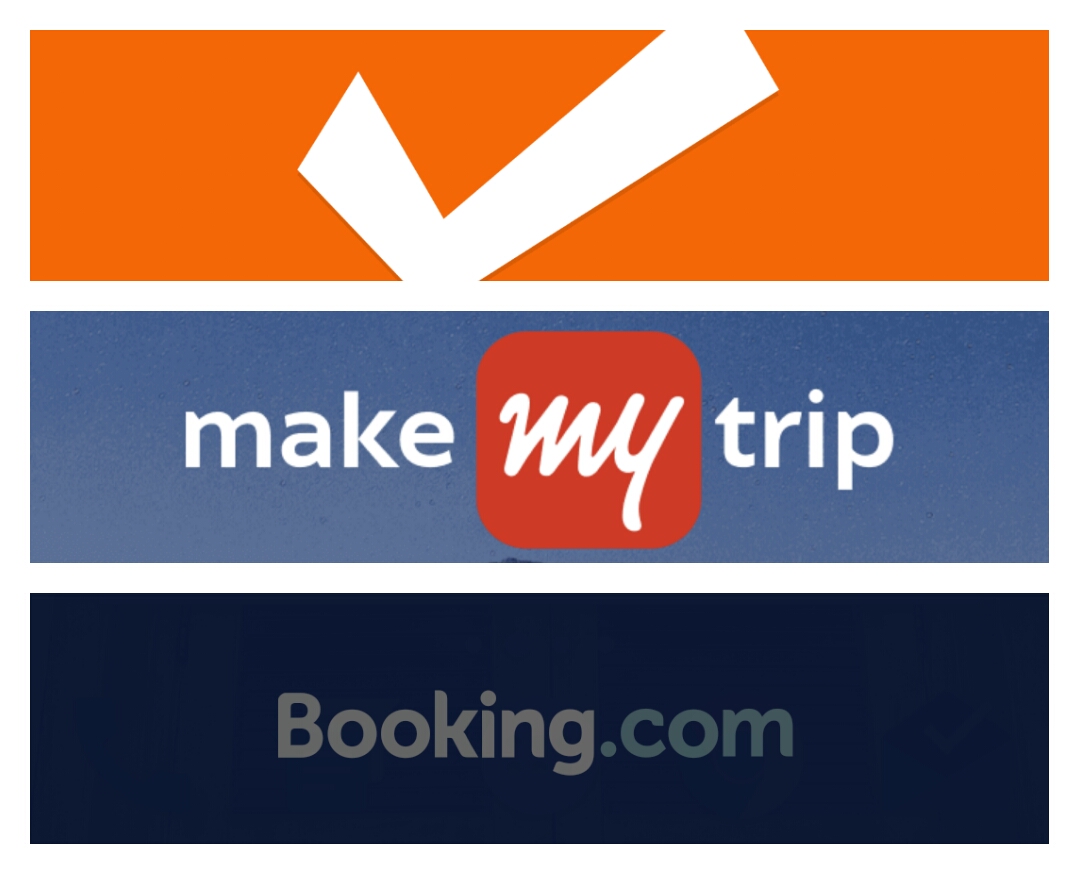 Travel portals such as MakeMyTrip, Cleartrip and GoIbibo have deals running all the time both through their apps and the websites. More often than not though, you can find better offers on the app, which is also easier to use when you're on the go. The same hotel can have different room rates for the same date depending on which app you use. So check them all. A lot of apps also offer cash back that can be used for future bookings. Cleartrip has a loyalty program through which you can score free hotel stays and flight tickets based on the number of bookings you make. If you're one of those people that cringes at downloading too many apps and sharing your personal details such as email ID and phone number, try and get past that, because money saved on a hotel booking is money spent elsewhere.
There are also various coupon codes that help you get discounted night stays, and it's important to know how they work. Some offer percentage discounts whereas others offer absolute discounts. Percentage discounts often sound like better deals but they usually come with a ceiling that's pretty low. For example, a hotel room priced at Rs. 3,000 a night on which they're offering 50 per cent off should cost Rs. 1,500 a night right? Not always! There's usually a condition; something like 50 per cent off up to a maximum of Rs. 500. So you actually end up getting only Rs. 500 off and not Rs. 1,500.
Due to this in a lot of cases absolute discounts work better, because there is clarity. While using absolute discounts it makes sense sometimes to break a booking up. For example, if you're booking three nights at Rs1,000 a night and you have a coupon code that offers you an absolute discount of Rs 500, you're better off doing three separate bookings (one for each night) and getting Rs500 off on each transaction, rather than doing a single transaction and getting Rs500 off only one time. Annoying yes, but necessary! Sometimes these codes are valid for only a single use from a specific ID, so if you are travelling in a pair or group you can break up the booking over several devices.
Potential savings: Rs10,000 a month.
Beat the airlines at their own game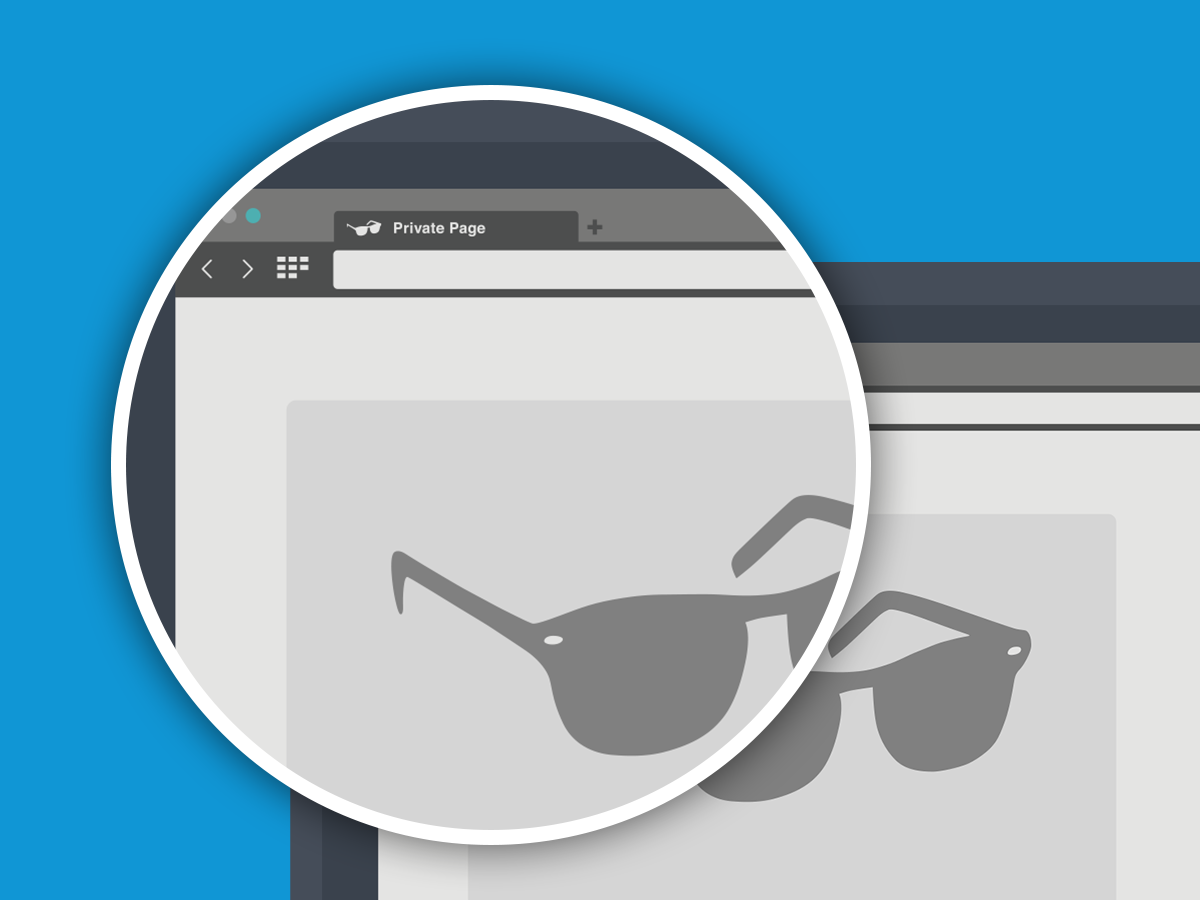 Sometimes taking flights is unavoidable (getting to the Andaman Islands, for instance). Not everyone has days to while away on trains, and everybody loves cheap flights ! Even though planes are more expensive, it's possible to lower costs by booking smartly. All airlines use algorithms to figure out fares based on a host of factors such as the sector you fly, the time of day and demand and supply. What most people don't realise is that these algorithms can also measure how many times you visit the website and check the same sector. If a site notices frequent searches on a particular sector it pushes the fares up as it senses need. That means that the fare you pay may be higher than what somebody else pays for the same sector on the same day, at the same time just because you have checked that flight, say, five times over a couple of days. You can beat this by switching to 'incognito' (on Chrome) or 'private' (on Safari) mode on your browser while searching and booking flights. This prevents websites from recording your search history.
Potential savings: Rs. 1,500 to Rs2,000 per sector.
Take trains for cheap, scenic travel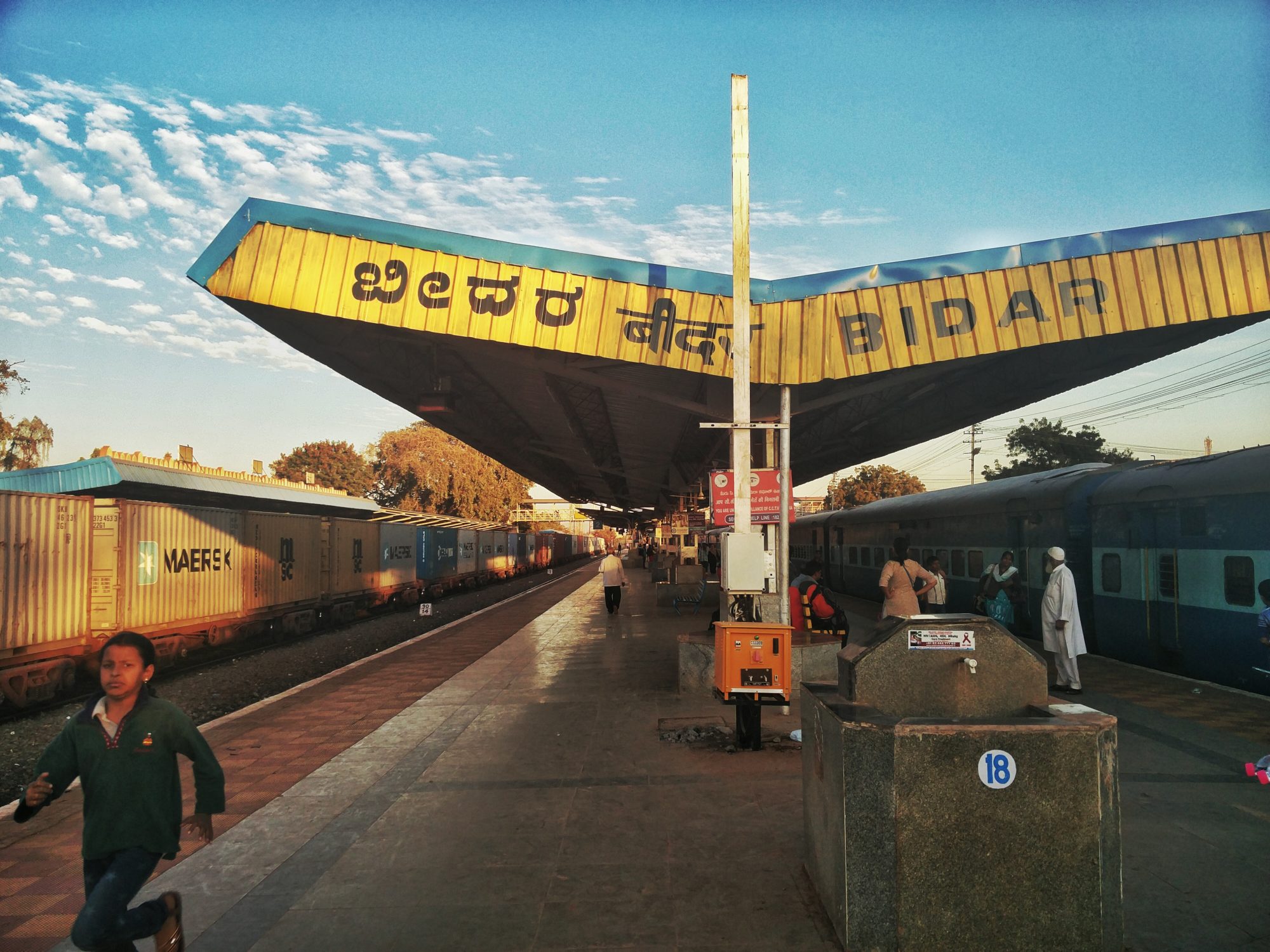 Cheap flights have conditioned us not to think of trains as an option. Guess what? In the last eight months of travelling we've covered over 20,000kms and taken all of seven flights. Overnight trains work best for a couple of reasons: not only is train fare cheaper than a flight by at least 30 per cent, because you sleep on the train, you avoid spending on a hotel for a night. Plus trains are a fun, comfortable and laid-back way to get around, meet people, eavesdrop on weird conversations and spend time reading. We went from Bombay to Orissa on two overnight trains, spending a day in Nagpur with friends we hadn't seen in a while.
Potential savings: Rs. 8,000 a month.
Use state transport buses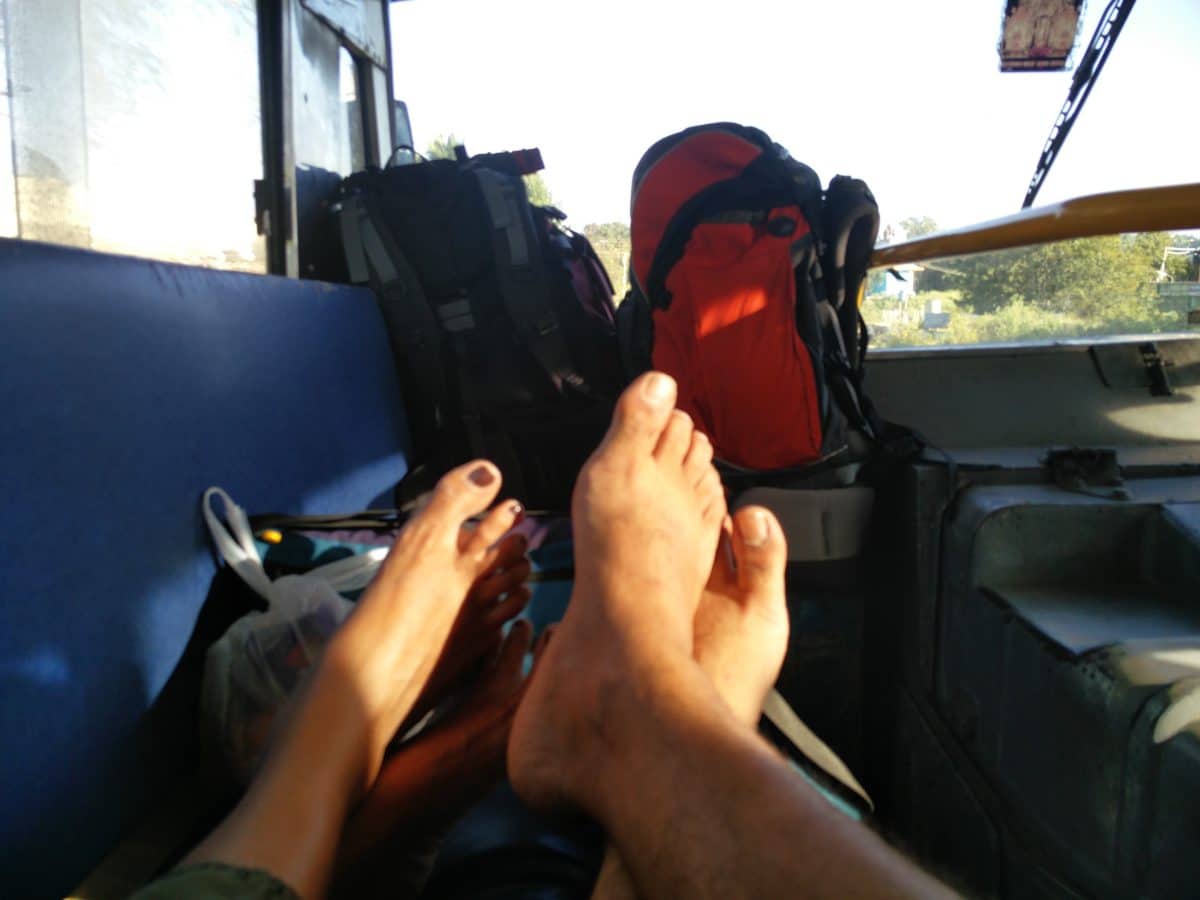 Nothing connects the innards of this country as well as state transport buses. Before we started this journey, we were the type of travellers that would take taxis over ST buses. We started using the buses within cities and towns as well as between towns and villages. For most journeys up to four hours we take ST buses as they're both cheap and frequent. You will find that a local bus will take you to places that private buses and trains won't. They can be really fun too because you get a chance to chat with folks you usually wouldn't come across and learn about the locals and places to visit. Ensure that you board a bus at the bus stand in order to get a seat for yourself and space for your massive backpack. If you're in a place where the language is unfamiliar, ask the ticket conductor to tell you where your stop is or you might miss it.
Potential savings: Rs. 7,500 to Rs10,000 a month.
Avoid buying bottled water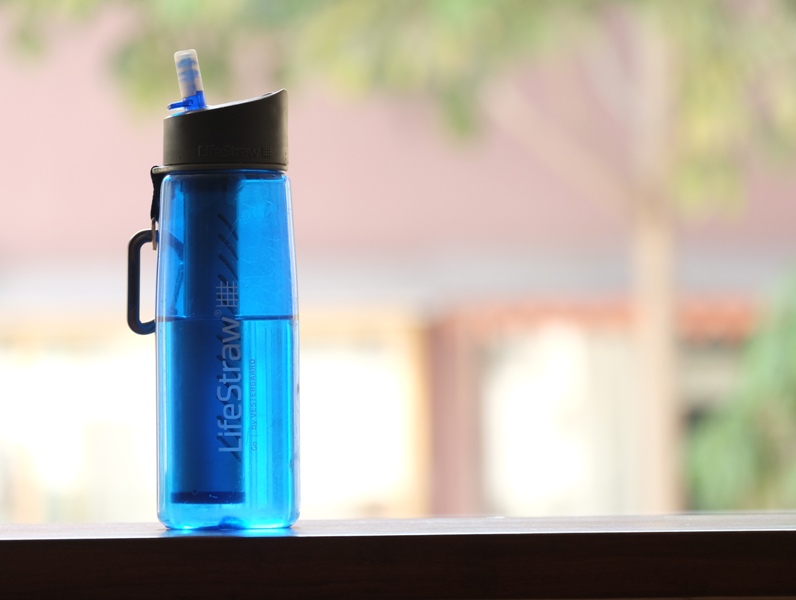 Get the LifeStraw filter bottle, the Aquaguard equivalent or something similar that works. It has literally saved our lives, helped protect the environment and ensured we haven't spent money on plastic mineral water bottles every day. The bottle comes with a filter that works like an Aquaguard, and filters 99.99 per cent of waterborne bacteria. Trust us, it works – we've filled water everywhere, from streams and waterfalls to hotel bathrooms, dhabas and, once, even on a train. LifeStraw bottles can filter upto 1,000 litres of water before you need to replace the filter stick.
Potential savings: Rs. 2,400 a month (if you buy four Rs20 mineral water bottles a day).
Take packing very seriously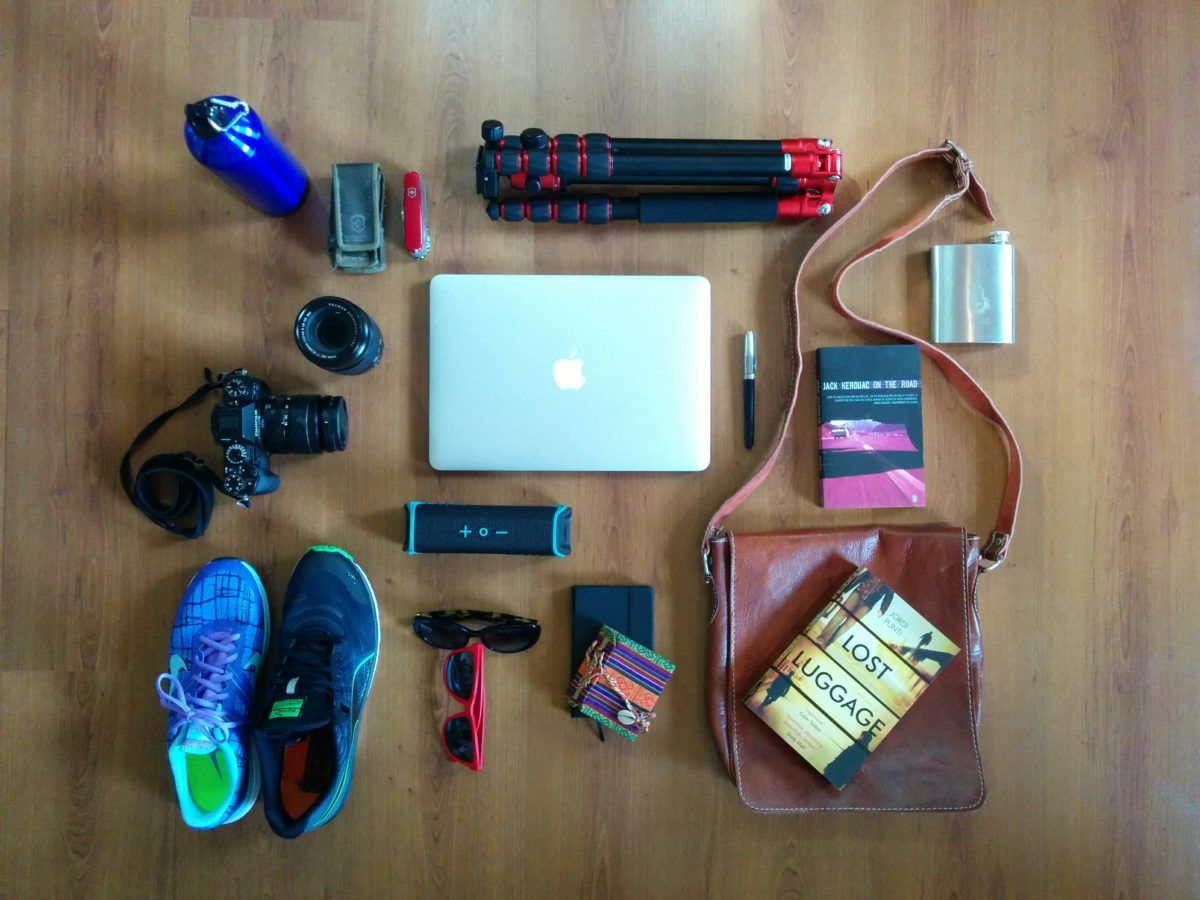 Packing for when you're going to be on the road for weeks can be challenging. What do you do when you go from cool weather to extreme heat, all in the space of a few weeks? Layer! During December last year, we went from north Karnataka, which was fairly warm (30 degrees Celsius) to Ooty (below ten degrees). We packed comfortable light shirts (active wear such as Nike's Dri-Fit range and thin cotton tops) and tees for the hot spots, which doubled up as inner wear when we headed to the mountains and also dry off easily in the rain to boot!
For women, who have to dress conservatively in buses and trains, colourful tights and Aladdin pants are super-practical as they can be worn with blouses and kurtas. Because some temples and mosques only allow men to enter if their legs are covered, we also carry along a veshti/dhoti that can then be used as a beach mat.
Invest in a universal charger that can simultaneously charge your phone, iPad and camera battery. Our recommendation is the Pixo C4, which works for pretty much any camera battery, USB device as well as rechargeable pencil cells.
Potential savings: Stress and backaches.
Find a dhobi wherever you go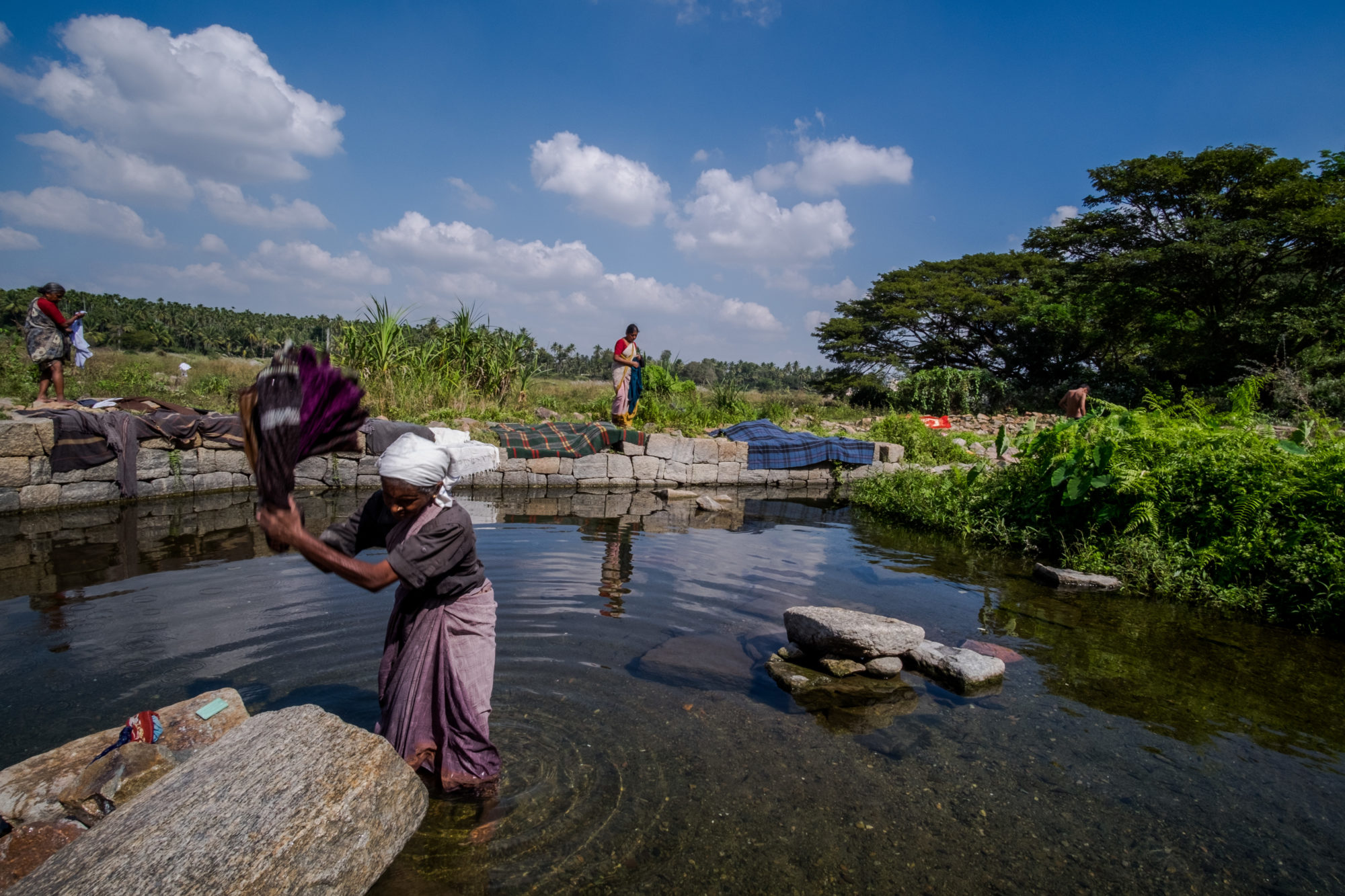 When you're travelling for five to seven weeks on the trot, you're either going to be doing a lot of washing yourself or spending a lot on hotel laundries. Don't! Usually most popular tourist destinations have local laundromats that will wash and iron clothes for much less than what your hotel or homestay will charge. Ask the friendly shopkeeper or paanwalla around the corner and he will direct you to a local dhobi. On average, for washing and ironing, the local dhobi will charge Rs15 to Rs20 per piece for larger garments such as pants, kurtas and track pants and they usually return the clothes within a day. You can only get washing done which is cheaper, though we recommend both as ironed clothes take up less space and are easier to pack.
Potential savings: Rs1,500 to Rs2,000 a month.